National Reading Day 2018 Video Challenge

Start Date         : 01 February 2018, 03:00 PM
End Date         : 30 April 2018, 06:00 PM
Total Sessions       : 1 Sessions
Love reading? Shoot a video on your reading journey and stand to win $5,000!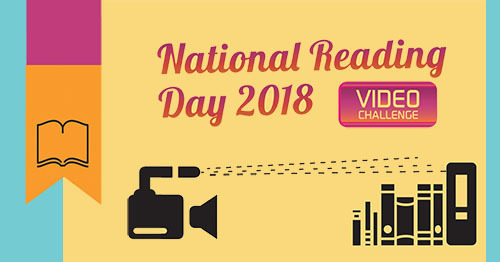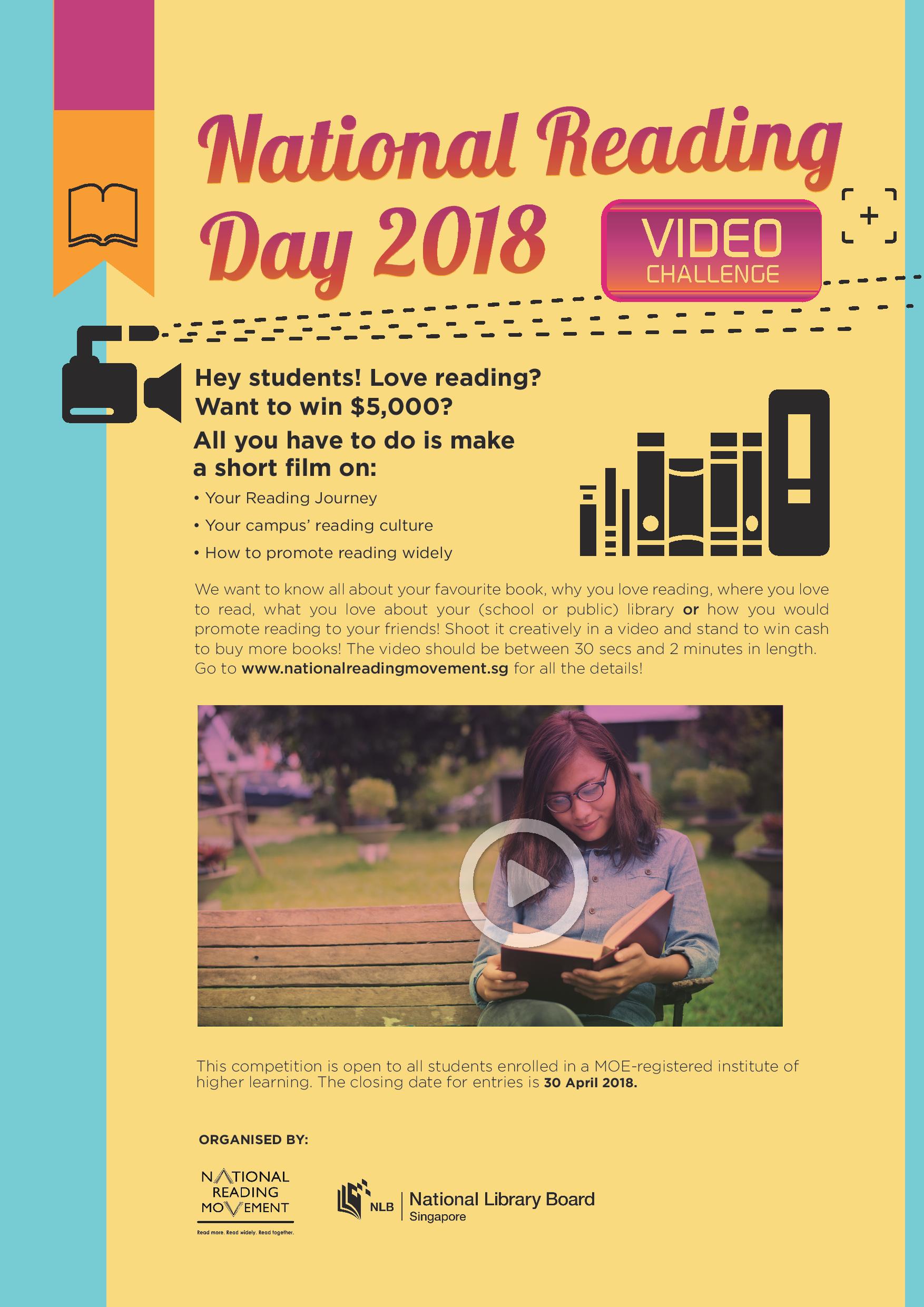 As part of National Reading Day on 28 July 2018, the National Library Board is organising a contest specially for students who study in any MOE-registered institutes of higher learning. Students are encouraged to read and share about their personal reading style or reading culture in their campus in the form of a video. The best video will win an attractive cash prize of $5,000. The next two winners will receive $1,000 cash each. The contest is open between February and April 2018 and submissions have to be in the form of a 30 - 120 sec video.
Closing date for submissions: 31 May 2018
For more details, please visit here.
For enquiries, please drop an email to read@nlb.gov.sg.
Organised by: National Library Board