Youth Conversations - Success Narratives

Join us for our first Youth Conversation series and tell us what success means to you.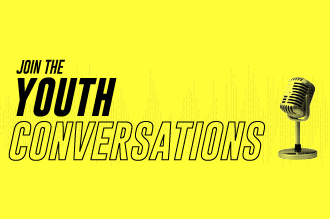 What's good enough?
We're calling out for 50 youths (17 to 25 years) to share with us your personal encounters of #NotGoodEnough. Your collective voices will shape the story of the kind of success that matters to us.
Kicking off our Youth Conversation series, you'll experience our everyday authentic stories of passion and pragmatism, hopes and realities, expectations and dreams that have remained unspoken but makes us who we are.
Come join the conversation if you think it's time for you to reclaim your definition of good enough. It's time for your stories to be heard. Join us on the 19th of May.
Save your slot here: https://tinyurl.com/YouthConvo18-SuccessNarratives