ASEAN Youth Fellowship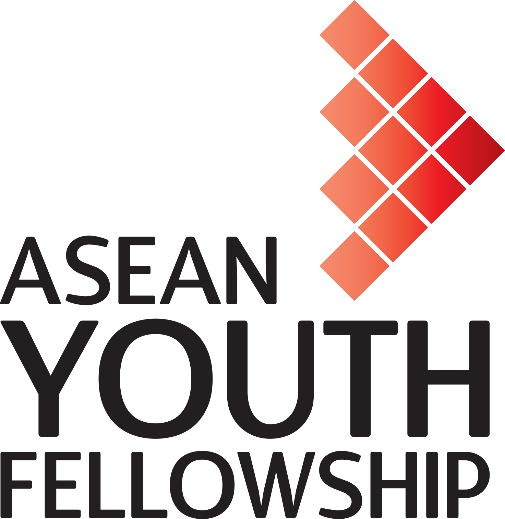 About the ASEAN Youth Fellowship (AYF)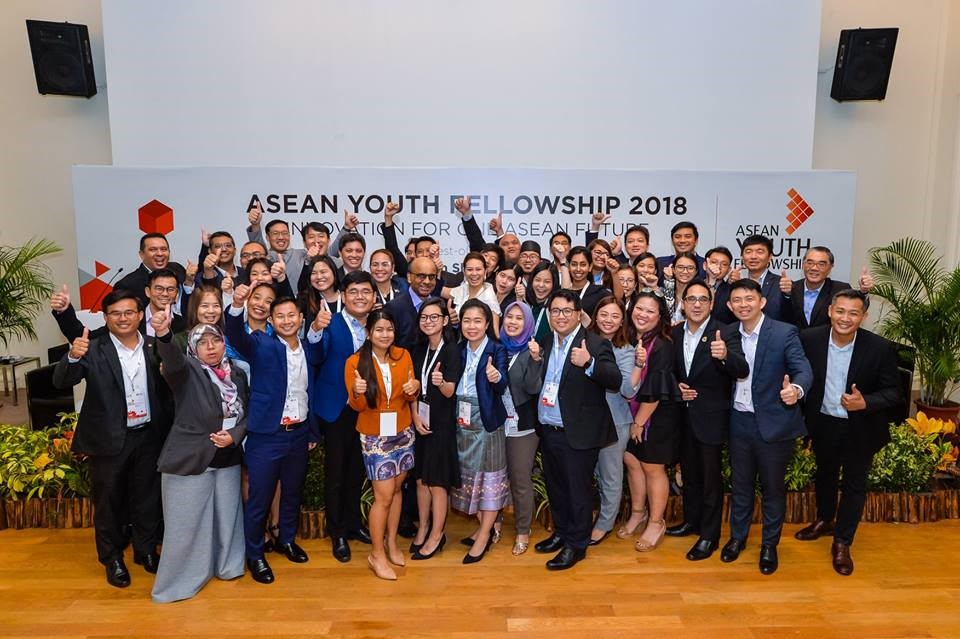 Pioneer cohort of ASEAN Youth Fellows
The ASEAN Youth Fellowship (AYF) is an exclusive leadership development programme to grow and connect emerging ASEAN young leaders, organised by the National Youth Council (NYC) in partnership with the Singapore International Foundation (SIF).
Powered by the Singapore-ASEAN Youth Fund (SAYF), the inaugural run of the programme was built on the values of Resilience, Leadership and Cohesion. It was launched to commemorate Singapore's Chairmanship of ASEAN in 2018.
The programme objectives are:
To provide leadership development for young leaders in ASEAN;

To build a strong network among young leaders in the 3P (public, private and people) sectors; and

To expose young leaders in ASEAN to opportunities in the region.
Profile of AYF Participants
The ASEAN Youth Fellows are young ASEAN leaders and influencers from diverse sectors. Many of them are also actively involved in the community, above and beyond their professional responsibilities.
The AYF is an exclusive by-invite-only programme. Candidates are nominated through various partner organisations that work closely with NYC and SIF on diverse areas including youth leadership development and regional cooperation.
Upon successful completion of the programme, the AYF Fellows are committed to:
Forge stronger ties and closer partnerships among the Fellowship;

Expand and strengthen the connectivity among the youths of ASEAN;

Enhance youth development; and

Endeavour towards greater social impact.
The AYF Experience
The AYF is a week-long programme that comprises diverse activities to connect young ASEAN leaders from across the region.
During the programme, participants have the opportunity to dialogue with senior policy-makers and prominent thought leaders, and participate in immersive institutional visits and exclusive learning journeys to some of the key facilities and organisations in Singapore and the region. They also have opportunities for networking over team-building activities and social events.
The inaugural programme in 2018 saw the Fellows engage with leaders like Deputy Prime Minister Tharman Shanmugaratnam, Minister for Culture, Community and Youth Grace Fu as well as leading industry champions from Facebook, SingTel, Changi General Hospital and the National Gallery of Singapore.
Here are some of the personal sharing from the Inaugural cohort of ASEAN Youth Fellows:
Transcending boundaries to bring ASEAN forward by Dr Musarrat Maisha Reza
Singapore and Malaysia have more in common than we think by Ms Sujatha Selvakumar
Read about the AYF from a youth's perspective:
ASEAN: We are same same but different by Yong Jing Yuan