Asia-Ready Exposure Programme (AEP)
The Asia-Ready Exposure Programme (AEP) is a youth development programme by the National Youth Council (NYC) that empowers youth to be Asia-ready by providing opportunities for meaningful exposure to ASEAN member states, China and India (ACI), and strengthening their competencies in building friendships and networks within the region.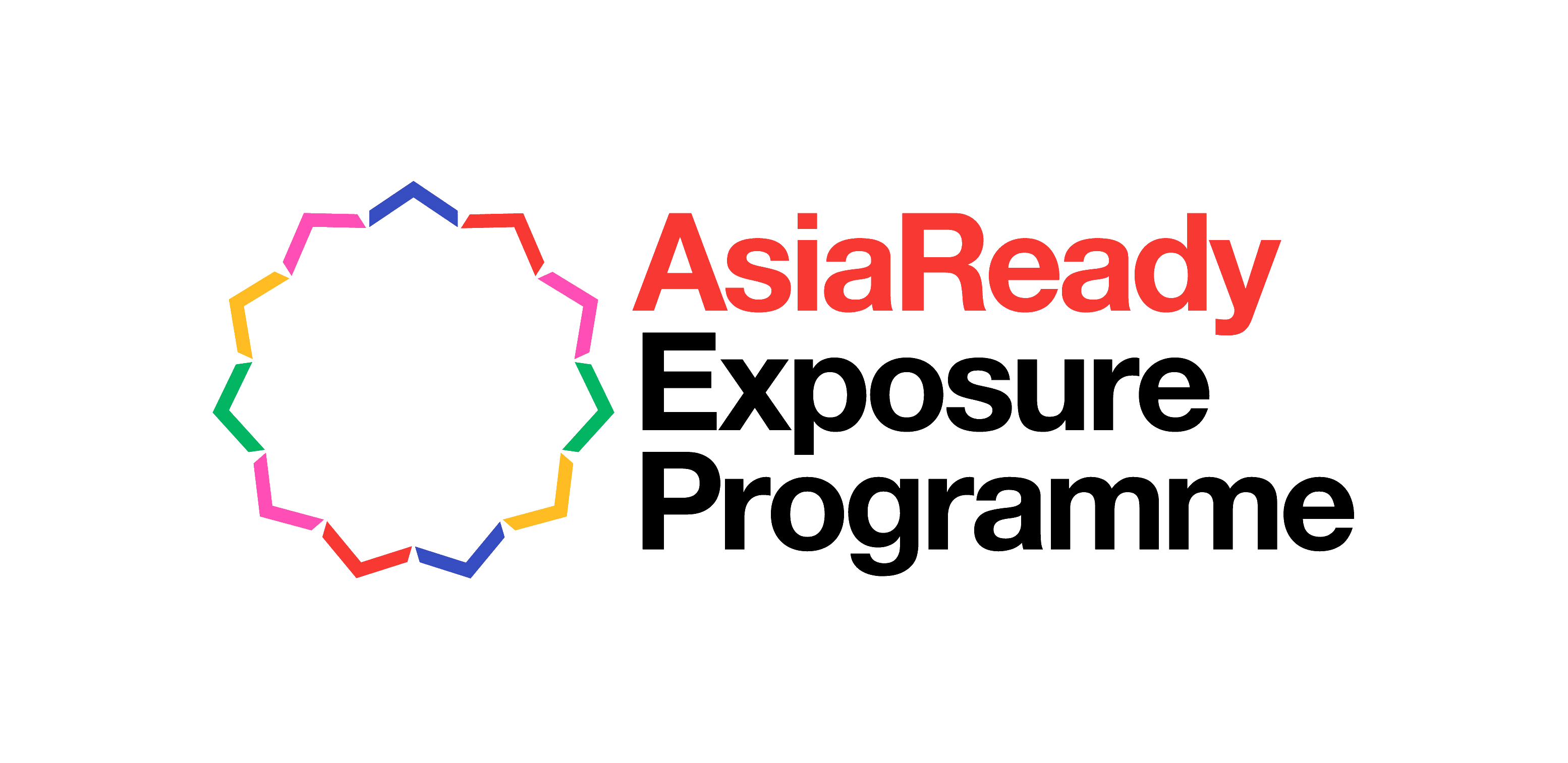 The AEP aims to:
Increase youth awareness and understanding of the social, cultural and political dimensions of the ACI cities;
Increase awareness of the economic growth trajectories and opportunities in the ACI markets; and
Broaden personal growth opportunities and youth ACI networks.
The AEP will be co-organised and co-funded by NYC and its partners from the Institutes of Higher Learning (IHLs), Youth Sector Organisations (YSOs) and corporates.
Programme Phases
The AEP comprises of 3 mandatory phases: Preparation, AEP Project and Closure. All participants must commit to the entire duration and complete all phases of the programme.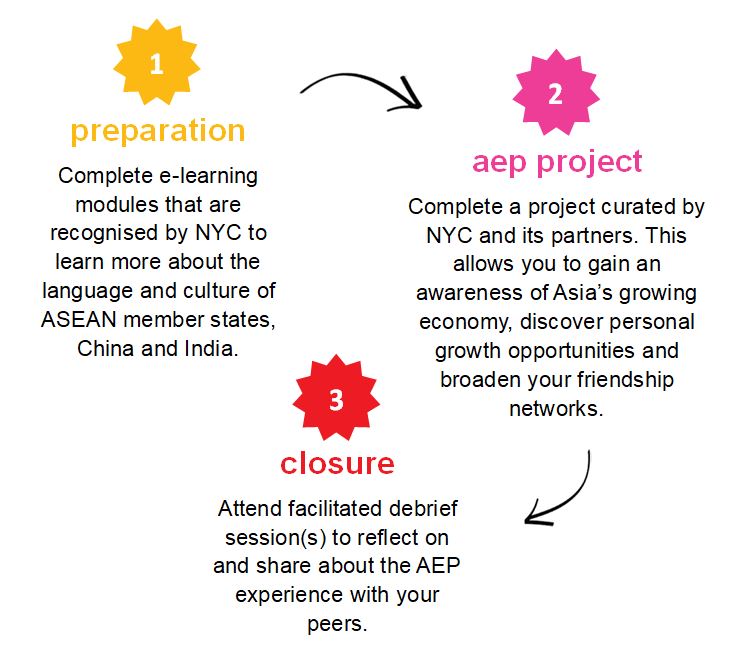 Desired Outcomes
At the end of the AEP, participants will achieve the following outcomes:
Cultural Awareness

: Greater interest and awareness of the differences between cultures in ACI countries; and

Global Perspectives

: Understand issues affecting other countries, and the opportunities and challenges that these countries have.
Eligibility for AEP
Interested youths must meet the following criteria in order to be eligible for AEP funding:
Be a Singapore Citizen / Singapore Permanent Resident (PR) aged 15 to 35 years old, who are either currently studying in an Institute of Higher Learning (IHL) or have graduated from an IHL for not more than 3 years;
Have not been funded under the AEP before*; and
Fulfil any other criteria that are specific to the AEP project.
* Exceptions will be made for select group of youths who will benefit from additional support.
How to apply?
Youths
Interested youths can apply for the AEP through NYC or their respective educational institutions. Please look out for publicity on upcoming AEP projects and follow the application instructions.
Alternatively, you can register your interest to participate in an AEP through the NYC International Open Call Application. We will contact you if there are opportunities that are in line with your profile and interests.
Endorsing Organisations
Organisations or youth groups that are interested in co-curating AEP projects with NYC may get more information on the funding guidelines here.
Calendar of Opportunities
Note: Project applications will close at least 2 weeks before the stated start date, but may close earlier if a project is oversubscribed.
Applications for oversubscribed projects may reopen if additional placements are offered, so do keep a lookout via the calendar below.
Resources / The AEP Experience
Youthopia: Get Asia-Ready right here on Youthopia, your first-stop digital portal for youth news and trends and your one-stop place for regional happenings and culture finds. Learn more about the AEP experience through our Asia-Ready webinars and personal sharing/ content pieces from the youth participants.