National Youth Dialogues

The National Youth Dialogue (NYD) series is organised in partnership between the National Youth Council and the Global Shapers Community (Singapore Hub). The conversations are held in support of Forward SG, and come under the Forward SG pillars of Empower, Equip, Care, Build, Steward, and Unite.
The series of dialogues features distinguished speakers from the public, private and people sector, and allow youth participants to hear from panelists on future-oriented issues, as well as share their views on these topics.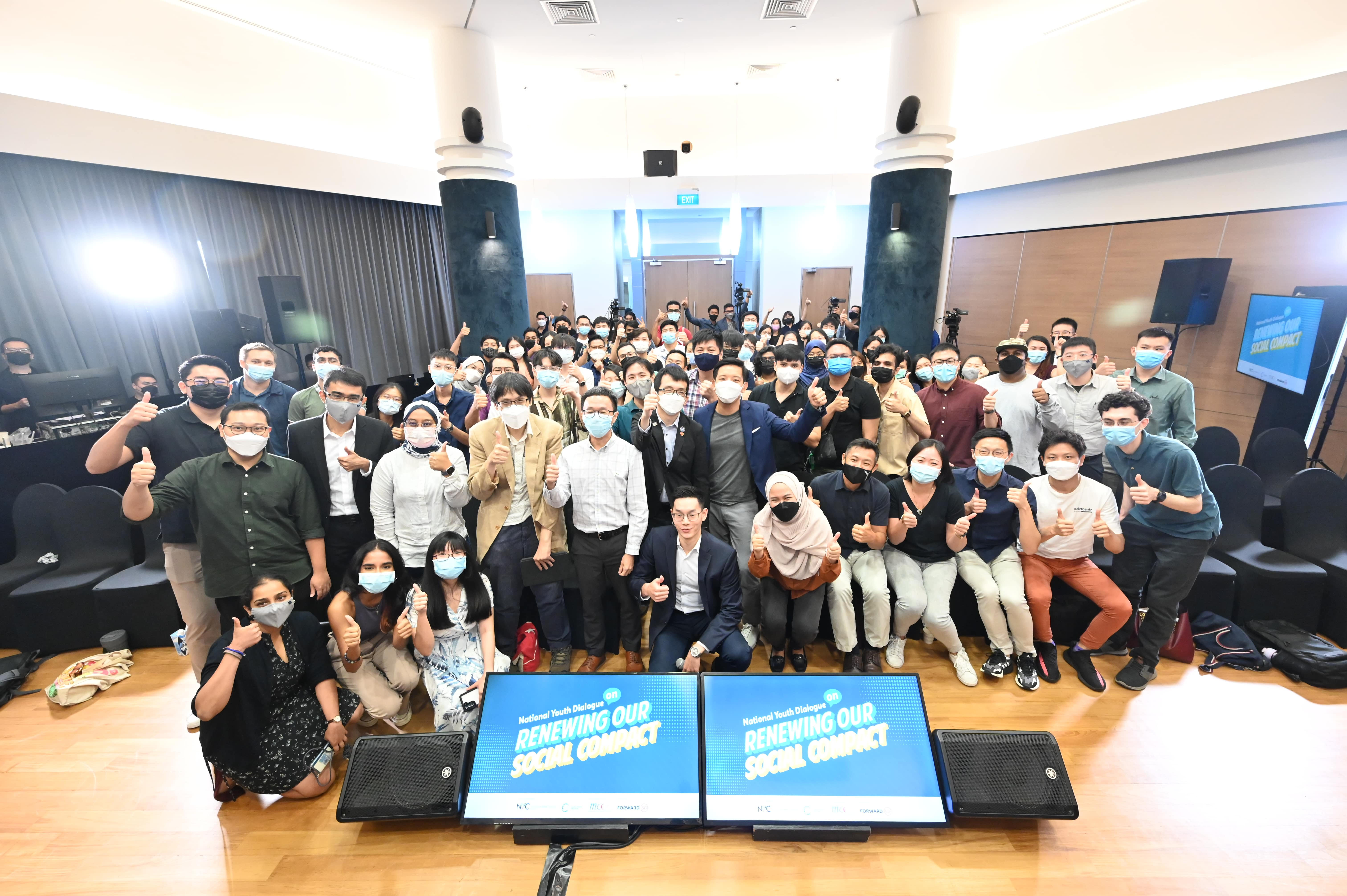 Themes
The topics include:
Social Compact - Renewing Our Social Compact;
Environment and Sustainability -

Towards a Net Zero Future

;
Housing -

Home for Every Stage of Life

;
Finance - Budget 2023
Industry Transformation; and
The Way Forward, Together
Upcoming: National Youth Dialogue on Budget 2023 on 18 January 2023
The National Budget is a strategic, long-term financial plan to meet the needs of Singaporeans today, and bring Singapore into the future.
Join Senior Minister of State for Finance and Transport, Mr Chee Hong Tat and Minister of State for Culture, Community and Youth & Trade and Industry, Mr Alvin Tan in a conversation about Budget 2023 priorities. Participants will also be invited to engage in a quadratic voting exercise to understand different perspectives, considerations and important needs in society.
Registration
Youths who are interested can sign up here. You may refer to the EDM below for more details.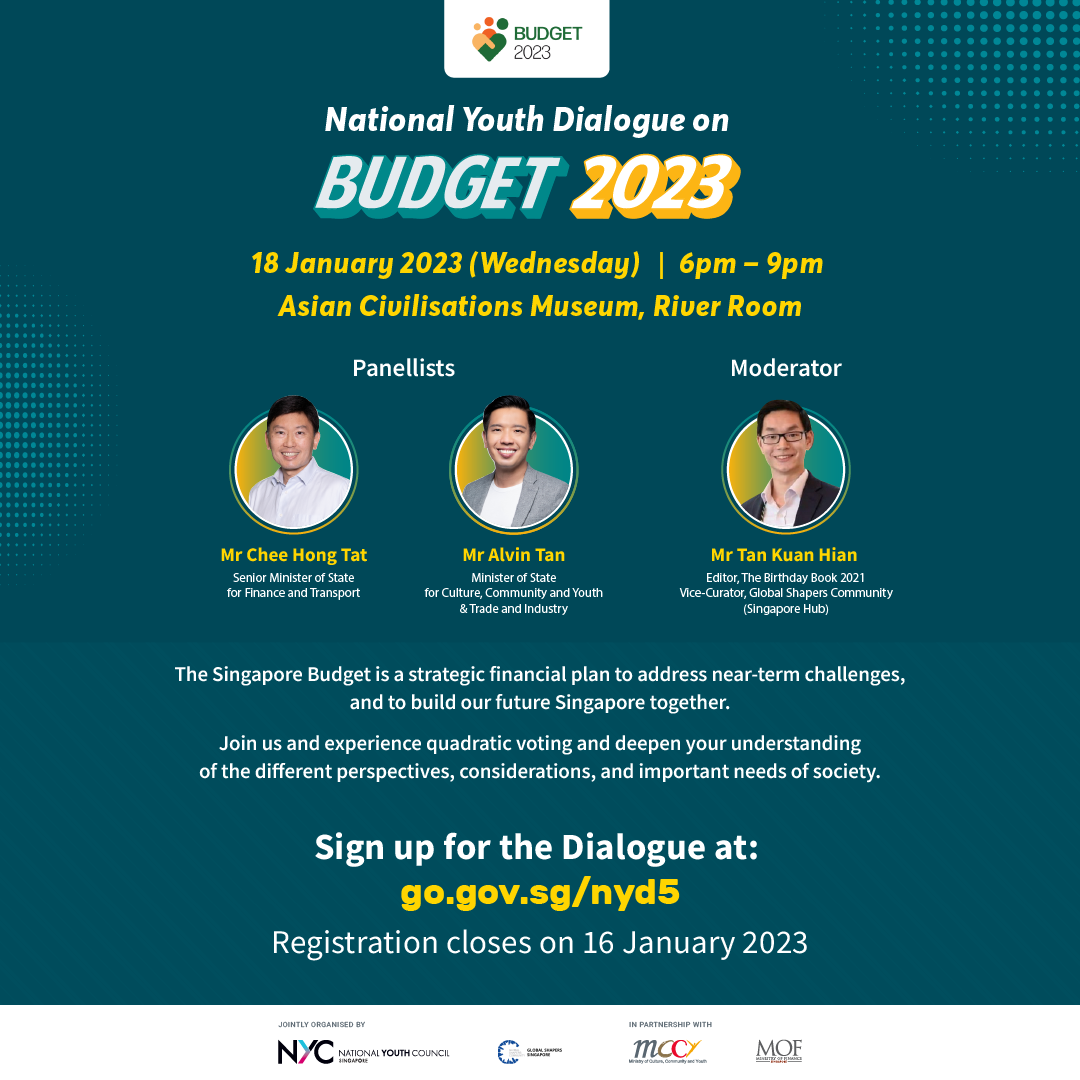 Opportunities for Youths
Here are a range of opportunities that youths may participate in. Click the respective titles for more information.
Youth Action Challenge Season 5. The Youth Action Challenge (YAC) is a platform supporting youth to ideate solutions that tackle the issues they are concerned about, through workshops and guidance from experienced industry professionals. Teams will receive access to mentors, resources, networks and grants of up to $50,000 to implement these solutions.
Young ChangeMakers. Be empowered, take action to champion your causes and make a difference in the community.