National Youth Dialogues
The National Youth Dialogue (NYD) series is organised in partnership between the National Youth Council and the Global Shapers Community (Singapore Hub). The conversations will feature distinguished speakers from the public, private and people sector, and allow youth participants to hear from panelists on future-oriented issues, as well as share their views on these topics.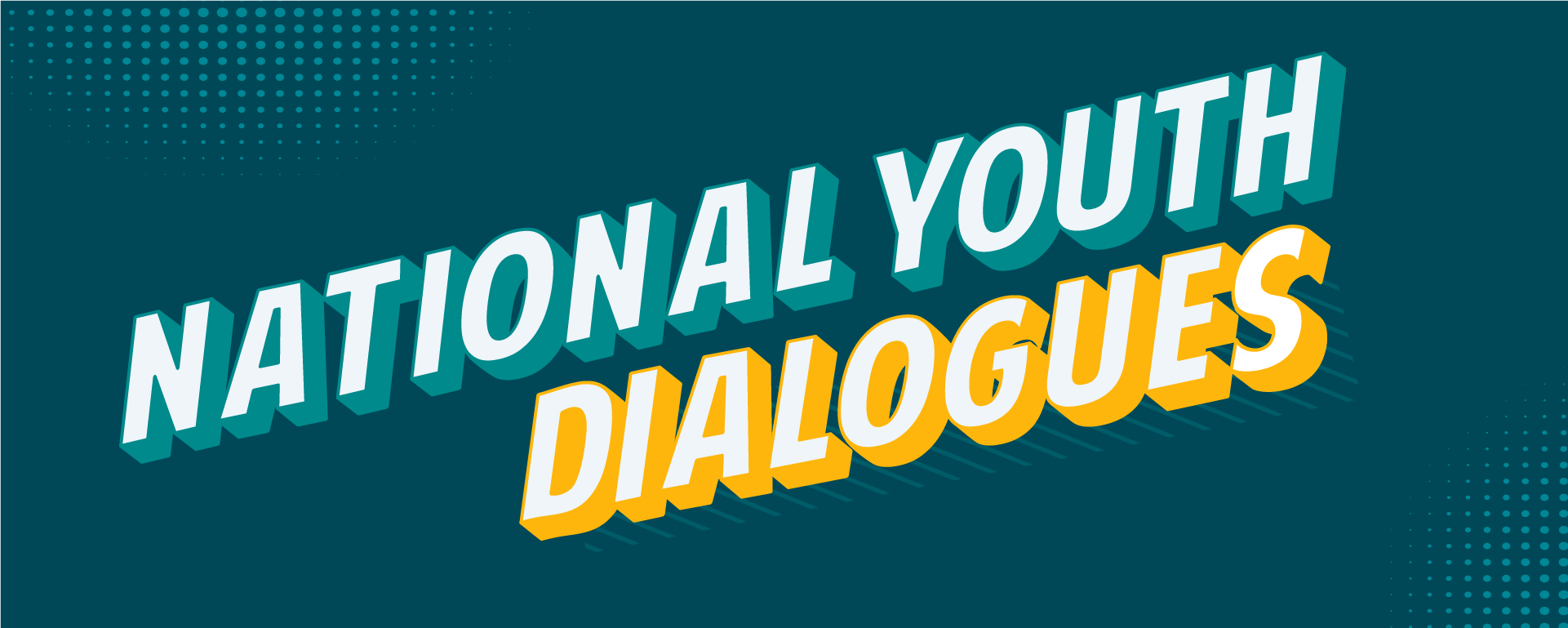 Themes
The topics include:
Renewing Our Social Compact;
Nature & Environment;
Looking Forward: A More Equal & Inclusive Singapore;
Global Cooperation;
Innovation & Governance;
Industry Transformation; and
Risks & Resilience
Upcoming: National Youth Dialogue on Renewing Our Social Compact on 23 July
The first conversation in the series on 23 July will feature panelists Minister of State Alvin Tan, Professor Walter Theseira, Dr Ng Kok Hoe and Ms Marlisa Rosli.
Youths are invited to hear from the panellists and share their thoughts on whether a new social compact is required in light of inequality being thrust into the spotlight by the Covid-19 pandemic. The discussion will also cover what shifts might be required in roles of Government, businesses and the community to reach the desired state of future Singaporean society.
Registration
Youths (15-35 years old), who are interested to join the conversation, can sign up here: https://go.gov.sg/nydpublic. You may refer to the EDM below for more details.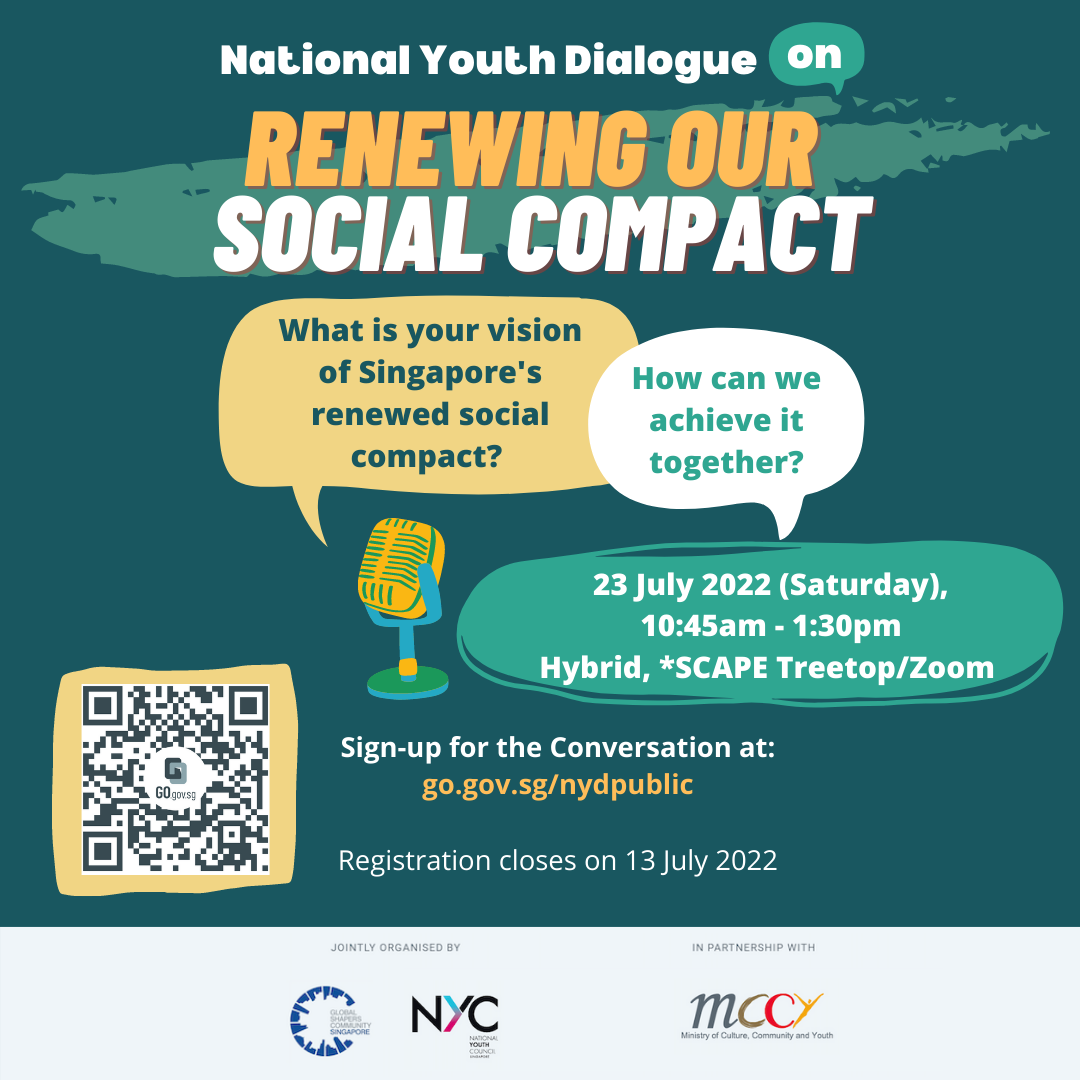 More details of the upcoming dialogues will be shared at a later date.