Outdoor Adventure Education (OAE) Council
Reporting to the Ministry of Culture, Community and Youth (MCCY), the 18-member OAE Council is an advisory body comprising government agencies, private sector providers, outdoor practitioners and relevant experts from academia, industrial safety and professional development.
Want to have your say in the scope of the national outdoor adventure and education standards that the OAE Council is leading? The public comment period is now open and members of the public are invited to visit here by 7 November and provide feedback on the draft standards that aim to uplift the sector.
To find out more about the work of the OAE Council, see below.
---
In its first 3-year term, the Council will:
Establish and develop national standards* for installation, operations, training and certification of all OAE activities;
Develop Sector Skills Framework for the professional development of OAE practitioners;
Promote adoption of and compliance to the national standards and the certification scheme among sector stakeholders; and
Continue to engage with the OAE community and propose schemes, resources, pathways and other enabling structures to support growth and transformation of the sector



*Together with Enterprise Singapore and the Singapore Standards Council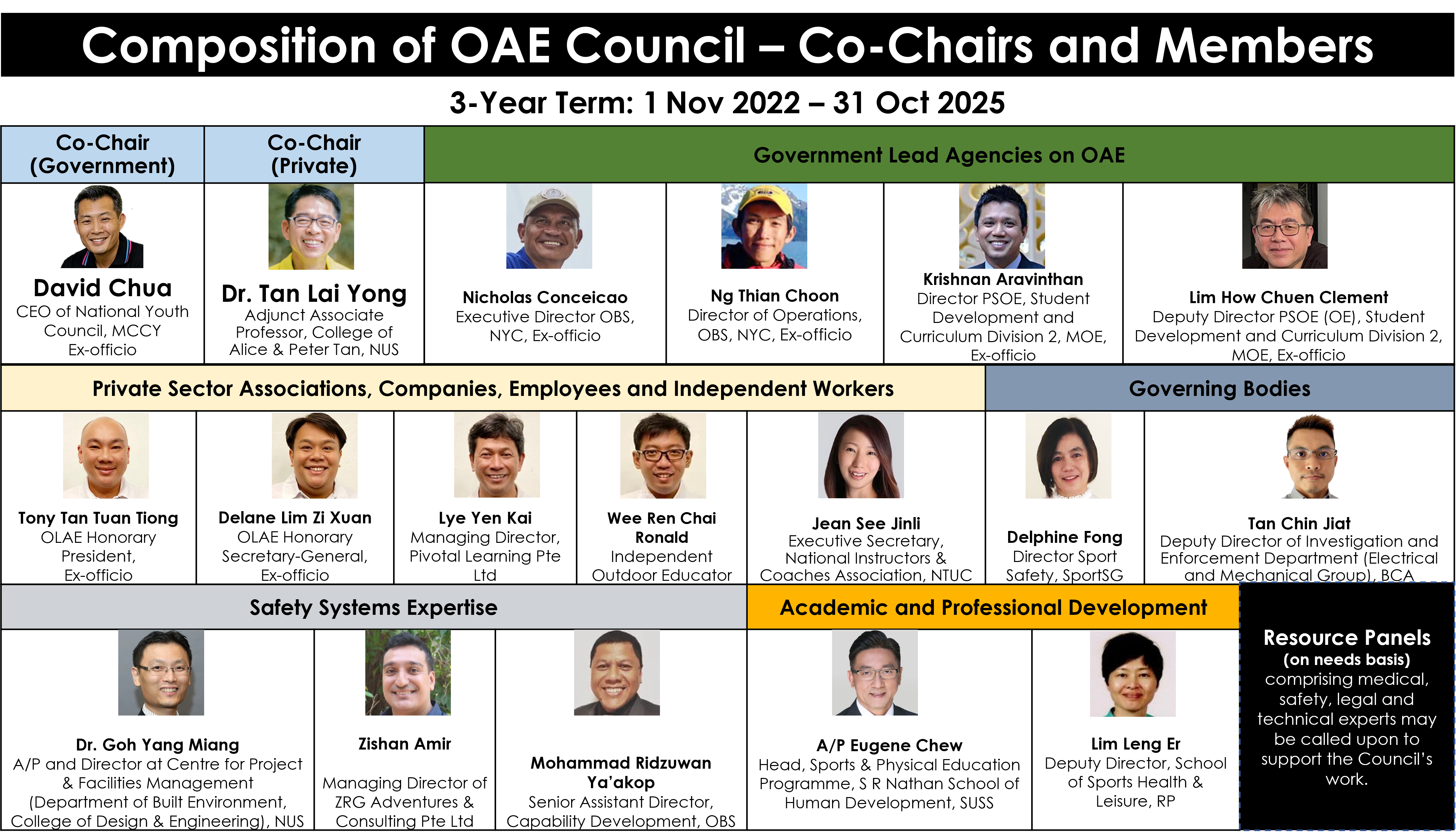 Contact Us
For general enquiries, feedback and comments, you may wish to contact the OAE Council at OAE_Council@mccy.gov.sg.
The email is managed by OAE Council Secretariat Team: Edvan Loh and Nuffazli Abu Bakar.
If you wish to reach out to the Co-Chairs of the OAE Council, you may do so via the following email addresses: