Youth Expedition Project (YEP)
Want to reach out and do more for the local community and beyond our shores? Unleash your confidence and potential as a youth volunteer and embark on community Service-Learning projects both locally and off shores with Youth Expedition Project (YEP). Be amazed at the difference you can make!
Youth Expedition Project (YEP) is a Service-Learning programme by Youth Corps Singapore for youths, involving communities in Asia with a focus on the ASEAN region, China and India. YEP aims to nurture confident and resilient youths who are active citizens with the desire to make a difference both at home and overseas.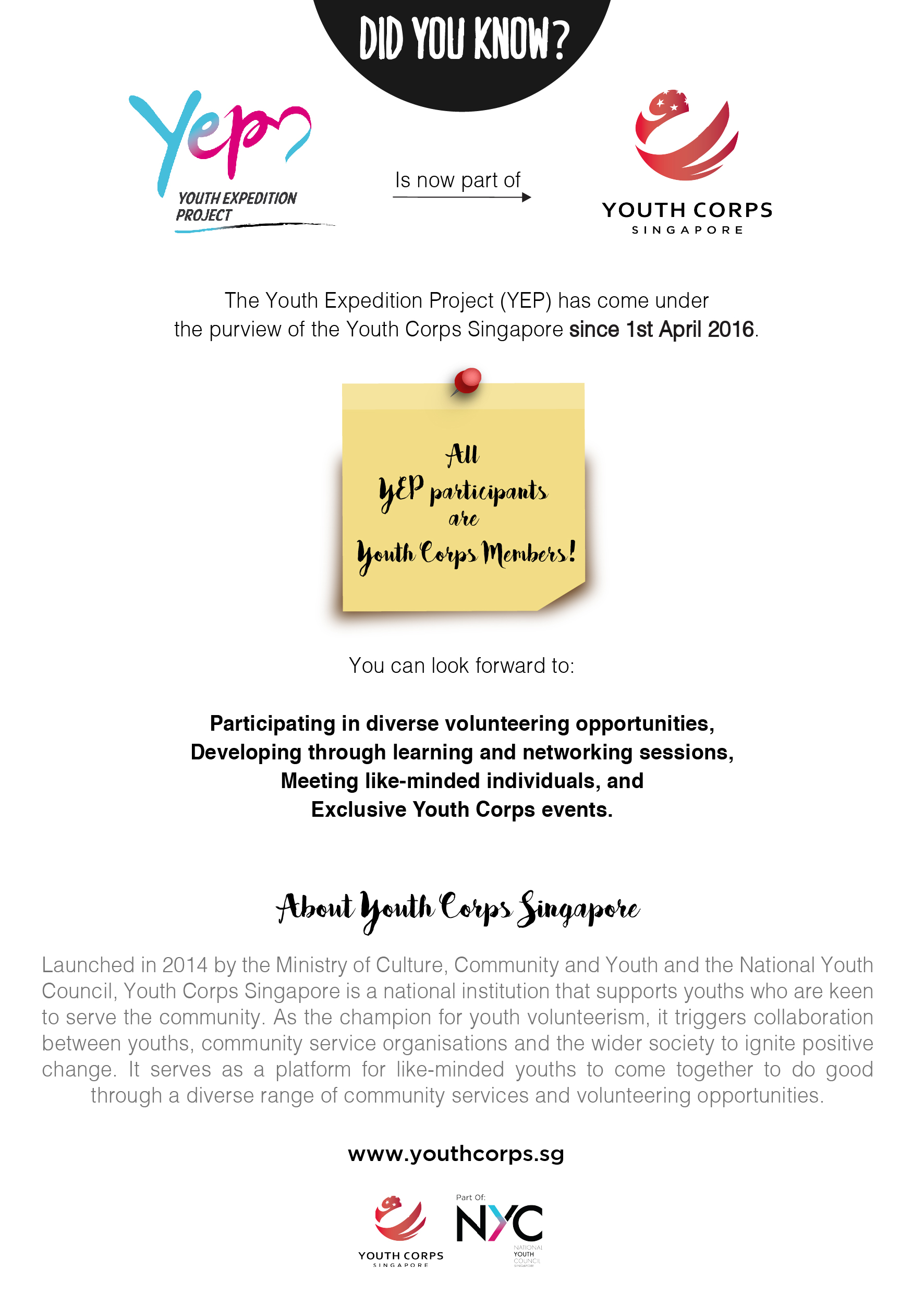 For more information about YEP application, please click here!