Youth Study on Transitions and Evolving Pathways in Singapore (Youth STEPS)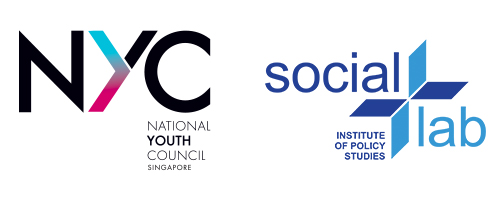 NYC and Institute of Policy Studies (IPS) Social Lab have partnered to embark on the first national-level longitudinal study of youths in Singapore aged 17 to 24 to better understand young people's experiences as they live, study, work and play in Singapore.
Between 2017 and 2022, the Youth STEPS will be exploring youths' life evolving aspirations, values & attitudes, and achievements & mobility as they transition from adolescence to adulthood. Findings from this study will contribute towards improving policies and programmes for youth in Singapore.
As part of this study, NYC and IPS Social Lab wanted to give youths a voice to shine the spotlight on issues that matter to them.
Between May and July 2017, over 1,200 youth shared the big questions they had for their generation through NYC's pop-up 'Pay with a Question' Cafe. One key topic young people were interested in were personal and national values. This will be placed into a youth-owned segment in the survey which focuses on their own questions for their generation.
If you want to find out more about this study:
Media Reports
The Straits Times. September 2017. New survey aims to shed more light on millennials

If you have been selected to participate in this study:

IPS Social Lab
Youth Study on Transitions and Evolving Pathways in Singapore (Youth STEPS)