MOE-OBS Challenge Programme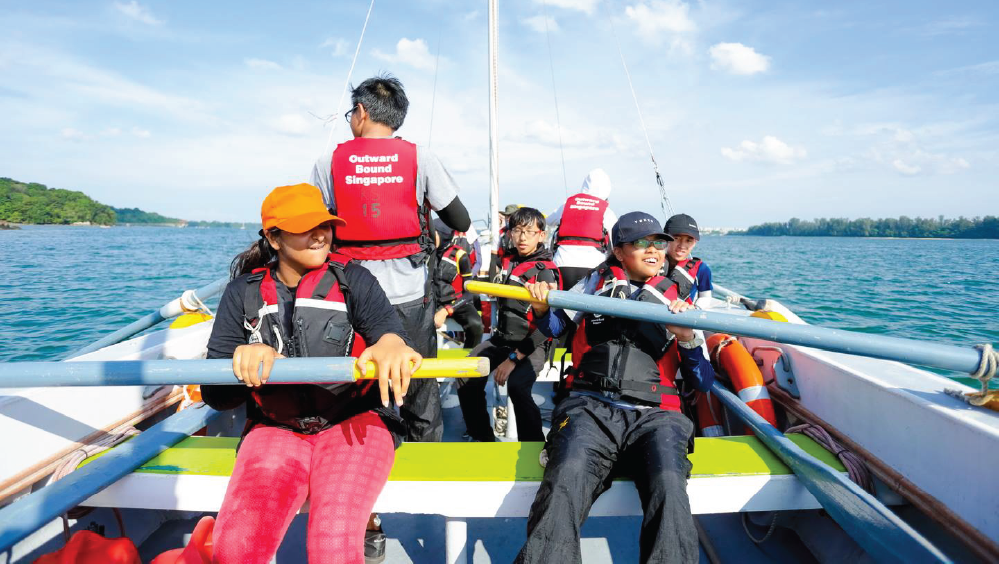 As part of the National Outdoor Adventure Education Masterplan, the MOE-OBS Challenge Programme seeks to develop ruggedness, resilience, and build cohesion amongst youths. The programme comprises a series of school-based Physical Education and Character and Citizenship Education lessons facilitated by teachers as well as a five-day expeditionary course at Outward Bound Singapore (OBS).

Using the landscapes all across Singapore as the classroom for learning and development, the programme incorporates innovative programming elements, such as novel team-based challenges and expeditions through the outdoor spaces via park connectors and waterways. Students have a unique opportunity to work together with peers from other schools and to overcome various outdoor challenges. This multifaceted pedagogical approach allows students to gain a deeper appreciation of the environment and sharpens their attitude towards civic issues; building cohesion among themselves while developing ruggedness and resilience.

Through the OBS experience, students learn to help one another, strive together, and not yield to obstacles.