Date Published : 10 September 2018
Drawing Lessons from Nature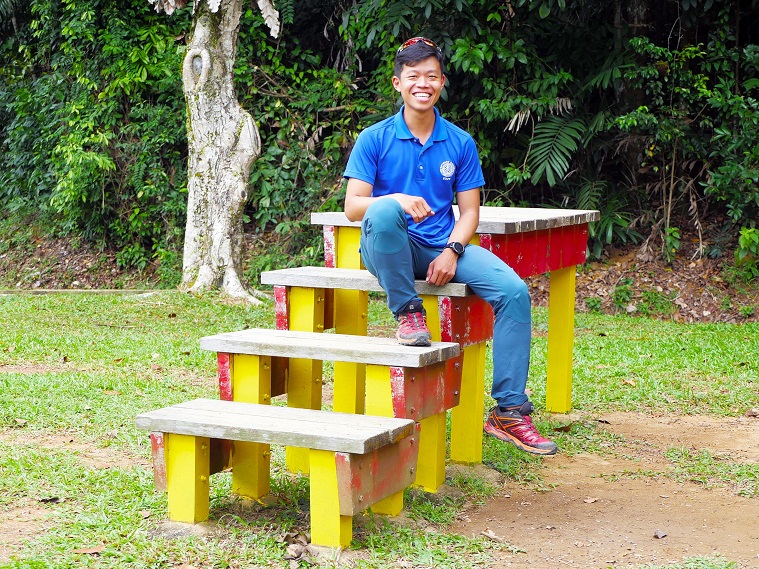 Participants who have been out with Irving on land expeditions during their Outward Bound Singapore (OBS) programme would know him to be a nature lover. From quarries to beaches and trees to ants, there are many things in the great outdoor that Irving has found interesting lessons to learn from and impart to the next generation.
"We are all part of the ecosystem. Every tree has a story, such as the shade they provide and the air they clean. Everything in nature serves a purpose. Even a small ant teaches us so much about hard work and teamwork," said Irving eagerly.
One of Irving's ways to instill a stronger sense of responsibility for the environment among his participants is to 'make them feel uncomfortable'. "I'd bring them to dirty parts of the beach and then to the clean areas. All of them would tell me how they disliked the dirty beaches and preferred the clean ones. That was when I got them to reflect how all of us have a role to play in making our natural environment beautiful."
An instructor for two years now, Irving finds his OBS journey fulfilling and meaningful – something that was missing from his previous job. For him, the lessons through this experience are not one-way as he learnt much from his participants too. His biggest takeaway? To be child-like again, to enjoy moments of play and discover the world with a curious mind.
Follow us on Facebook (@outwardboundsingapore) and Instagram (@outwardboundsg) for more features!