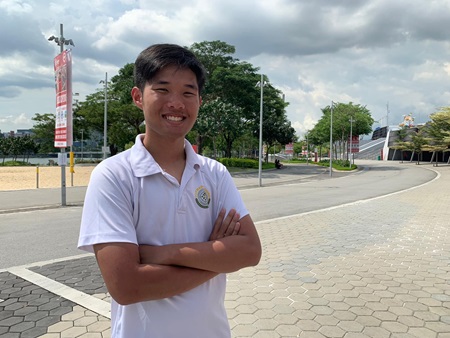 Before attending the 21-day Outward Bound Singapore (OBS) Leadership and Service Award (LSA) course, I always wanted to be a leader, but I was reluctant to take charge.
The course not only brought out leadership traits within me, but it also gave me the opportunity to learn different types of leadership styles from my group mates that can be applied in my daily life.
I am the chairperson for 2019's Project-IsLand-A-Hand (PIAH), an event hosted by the OBS alumni to protect and appreciate the natural environment of Pulau Ubin through the cleaning of trails and coastal areas. We also conduct heritage trails to teach all participants about the history of island, as our way of giving back to Ubin and its community.
It is important not to count the days, but to make the days count – that is the greatest lesson I took away from OBS and LSA.