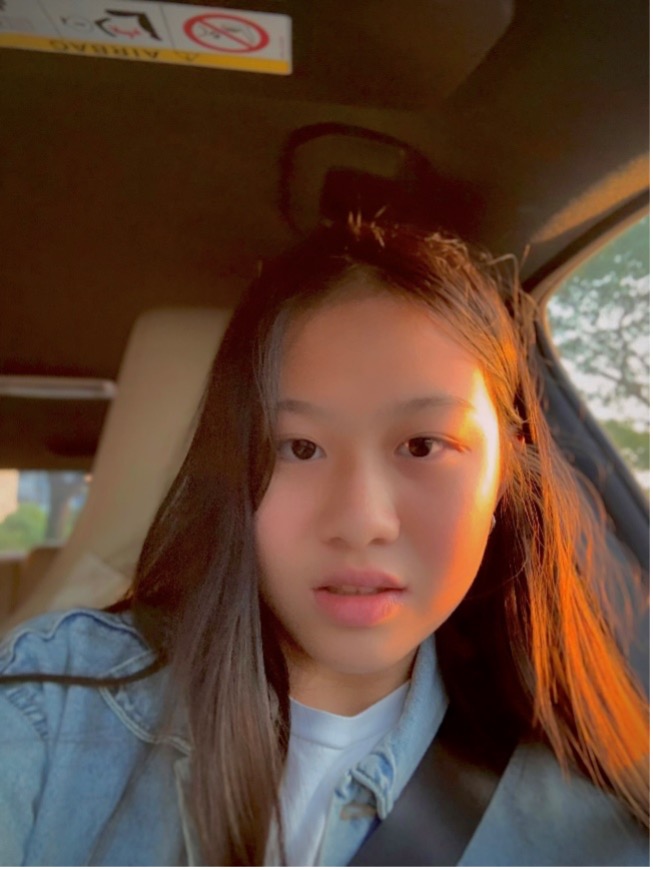 In line with the COVID-19 restrictions, Outward Bound Singapore (OBS) revamped and relaunched the MOE-OBS Challenge (MOC) Programme earlier this year to a 2-day non-residential "2021 MOC Programme". The 2021 MOC Programme achieves two key objectives of the original 5-day residential MOC Programme – Resilient & Confident Person, and Concerned Citizen, whilst ensuring Safe Management Measures are in place throughout the programme. The students will still build camaraderie through outdoor adventure learning experiences, where they work together in unfamiliar yet authentic situations but are kept strictly within their school cohorts.
Although shorter in duration and no intermingling with other schools, it was heartening to hear that the 2021 MOC Programme fulfilled its objectives and was an unforgettable experience for Megan Tay. The Secondary 3 student from CHIJ St Theresa's Convent attended the 2021 MOC Programme in February.
"On the day before my OBS experience, I was really excited to have a time of my life and I was looking forward to the different outdoor activities. Upon hearing the news of the temporary suspension of high-element activities and that it was only a 2-day programme, it dampened my spirits. Nonetheless, that did not stop me from having positive thoughts about the programme. All in all, I was still looking forward to OBS," shared Megan.
Wholesome Fun
When asked about her most memorable moment from the 2021 MOC Programme, Megan shyly recalled the lesson learnt from not adhering to the given packing list. "I did not pack an extra set of clothes and shoes since it was a non-residential programme. It was only on the morning of the programme itself, my best friend reminded me that we were going to get wet. At that point in time, I was wondering if I should be laughing or panicking at my misery."
Nonetheless, Megan proceeded with the inflatable rowboat activity and shared that she "lost focus from time to time thinking how to get home without an extra set of clothes". The journey home with wet and smelly clothes was an arduous one, as she had to deal with awkward stares from the public on what felt like "her longest 15-minute bus ride".
"But I was lucky that my Instructor managed to lend me an extra pair of shoes for the water activity, so I was safe on the shoes," chuckled Megan as she wrapped up and emphasised the importance of packing according to the packing list.
Exuberant Youth
There was a lot of excitement in the build-up to the 2021 MOC Programme for Megan, who is exuberant in nature and thought that OBS was a good opportunity to increase her stamina. However, her vast amount of personal energy posed a personal challenge on the first day of her OBS programme. She experienced difficulties putting others before herself during the land expedition.
"I struggled to understand how my classmates were feeling, and the main intention of the activities we were doing. I honestly felt that these activities were part of physical fitness training to boost our stamina, and I could not comprehend why all of my classmates were lagging behind me during our trek around Coney Island," said Megan, when asked about the challenge she faced during the land expedition.
On how she overcame this challenge, she elaborated: "OBS has taught me that I should be more understanding to others as to how they are feeling, and to pay more attention to my surroundings. In this case, I should have assisted with the navigation to the final destination, slowed down my walking pace for my classmates, and encouraged them along the way."
Although the fight with her inner self was over, Megan's other personality traits such as inability to focus and fidgeting when not engaged posed some challenges for her classmates during the sea expedition the following day. She explained: "I volunteered to control the inflatable rowboat as I had more muscle strength and energy than average girls. However, I lost focus mid-way while we were paddling to our final destination as I started stressing over how will I get home without an extra set of clothes."
As Megan continued to eat out of stress from time to time, her classmates continued paddling to the final destination. Soon after she calmed down and stopped eating, the end of the sea expedition was in sight. This left her classmates all tired from the extreme paddling and sweltering weather, while Megan, on the contrary, was still as energetic as before. Megan felt apologetic to her classmates, and shared: "This activity has taught me that moving forward, I should not always attribute the fact that I get easily distracted as my personality, hence not completing the tasks given to me. Instead, I should try to be more focused, and even when things go wrong, I should have the grit to follow through till the end, in this case, paddling the inflatable rowboat."
Growth and Appreciation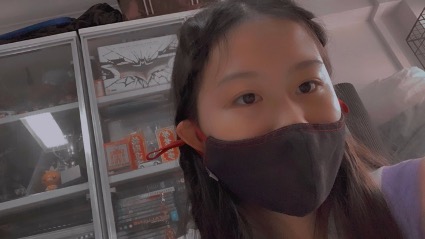 After her OBS experience, Megan expressed that she learnt the importance of teamwork, and shared that she is now more likely to help people and lend them a hand. She said: "I'm actually someone who is a little self-centred and prefers to be alone. At the same time, I do want to have many friends, but I'm not sure about working with and being accepted by others. Now, I realise the importance of adaptability in teamwork, as I believe that this skill will be essential in polytechnic for group projects and presentations. Thinking further, it is also an essential skill in the workplace, where I will be required to work with colleagues. Hence, I'm determined to make more friends by taking time to understand other people and helping them when in need."
Maintaining friendships is also a struggle for Megan, as it requires making commitments and following through, neither of which are her forte. She added: "I'm aware of the personality traits that I need to improve on, and I don't blame my classmates for calling me names and not understanding me. I constantly tell myself to take things easy when I hear their hurtful words because I know that I can't stop them from criticising me. Concurrently, I will do my best to focus and follow all tasks through to the end."
When asked how have people around her comforted her during her darkest times, Megan specially mentioned her primary school friend of 7 years. "It's because of good people like her surrounding me, who allow me to grow as a person. Whether it's advice, words of comfort, or warm hugs. These acts of concern encourage me to never give up on myself."
Once-in-a-Lifetime Experience
Having gone through the 2021 MOC Programme for all Secondary 3 students, Megan encouraged future OBS participants to go for their "once-in-a-lifetime experience during their teenage years" as it would be a "long-lasting memory with their secondary school friends".
"Go with a positive mind and expect the unexpected. Things might not turn out your way, like how I did not bring extra clothes, but most importantly is to have fun," concluded Megan on her tips to future OBS participants.
Everyone has different strengths and weaknesses, and the key is to embrace your strengths and not let weaknesses bring you down. OBS is proud of what Megan has achieved, as she has shown tenacity in pursuit after her programme by following through and addressing her weaknesses, and now strives to be a better version of herself.
OBS aims to build resilience and develop confident youth through an array of expedition-based activities. OBS is also committed to developing concerned citizens who would play an active role in the improvement of the community and environment. Click here to find out more about the 2021 MOE-OBS Challenge Programme.