Date Published : 27 March 2019
7 Things I Learnt from my ASEAN-India Youth Summit
by Ling Yan Xia Zann
1. North-East India is really really close to us

Prior to this trip, I was oblivious to the geographical distance and relation between Singapore and India. When I think of India, I'd think of Delhi and Mumbai. I hope I'm not the only one who thinks that. But did you know? Guwahati is 4,207km away from Singapore and Singapore Airlines has direct flights there!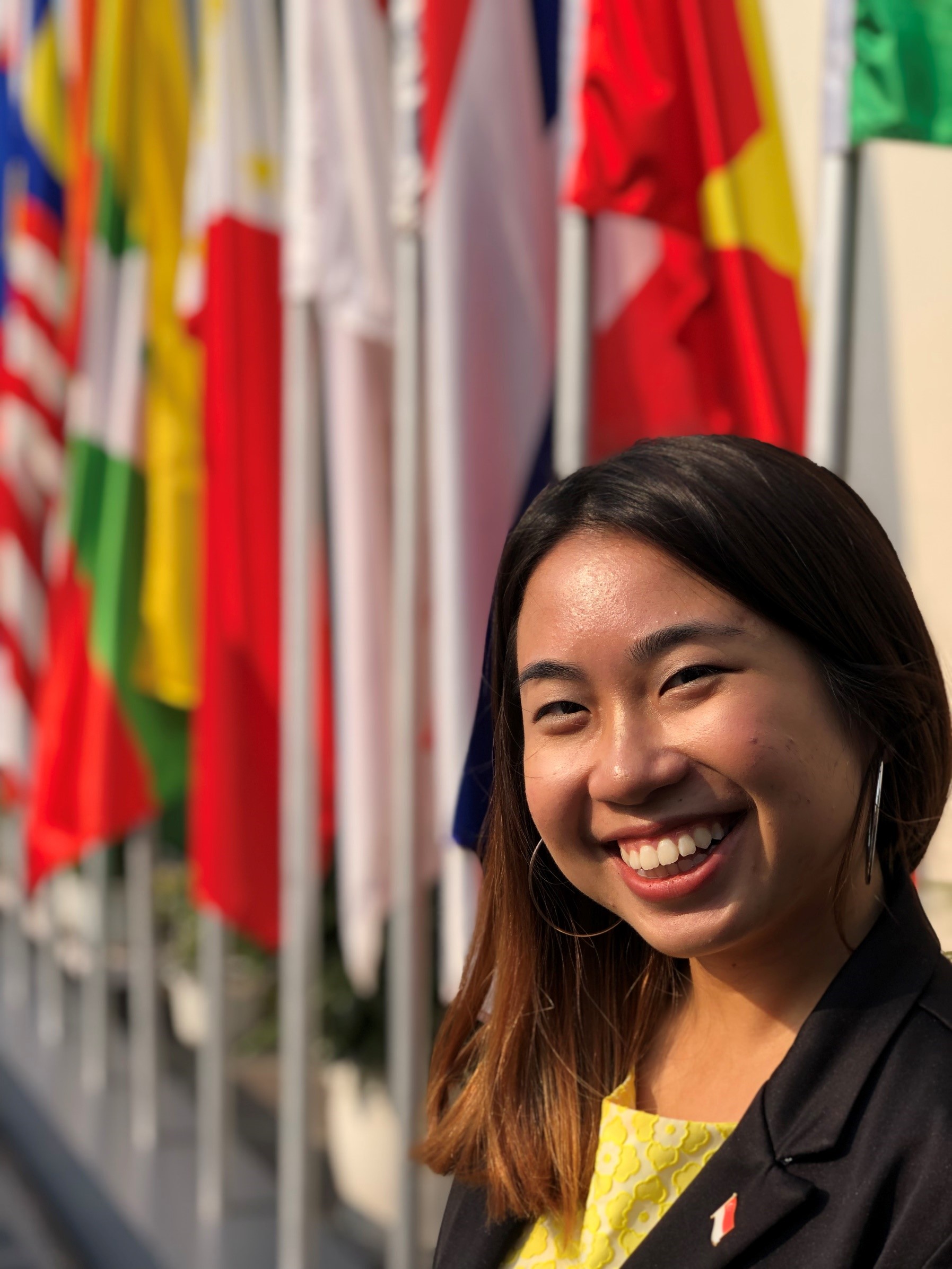 A photo of me in front of flags: We couldn't resist a photo shoot in front of the rows of flags, representing each nation in participation. Thrilled to be representing Singapore in India, with fellow ASEAN and India delegates.
2. Young Leaders from ASEAN and India are super vocal

The ASEAN – India Youth Summit held in Guwahati, Assam this year had a huge number of youths in attendance, and they came from ASEAN and India! The participants came from all walks of life and various parts of ASEAN and India. During the panel discussion, many of us shared our views and opinions, and exchanged ideas on how we can make this world better.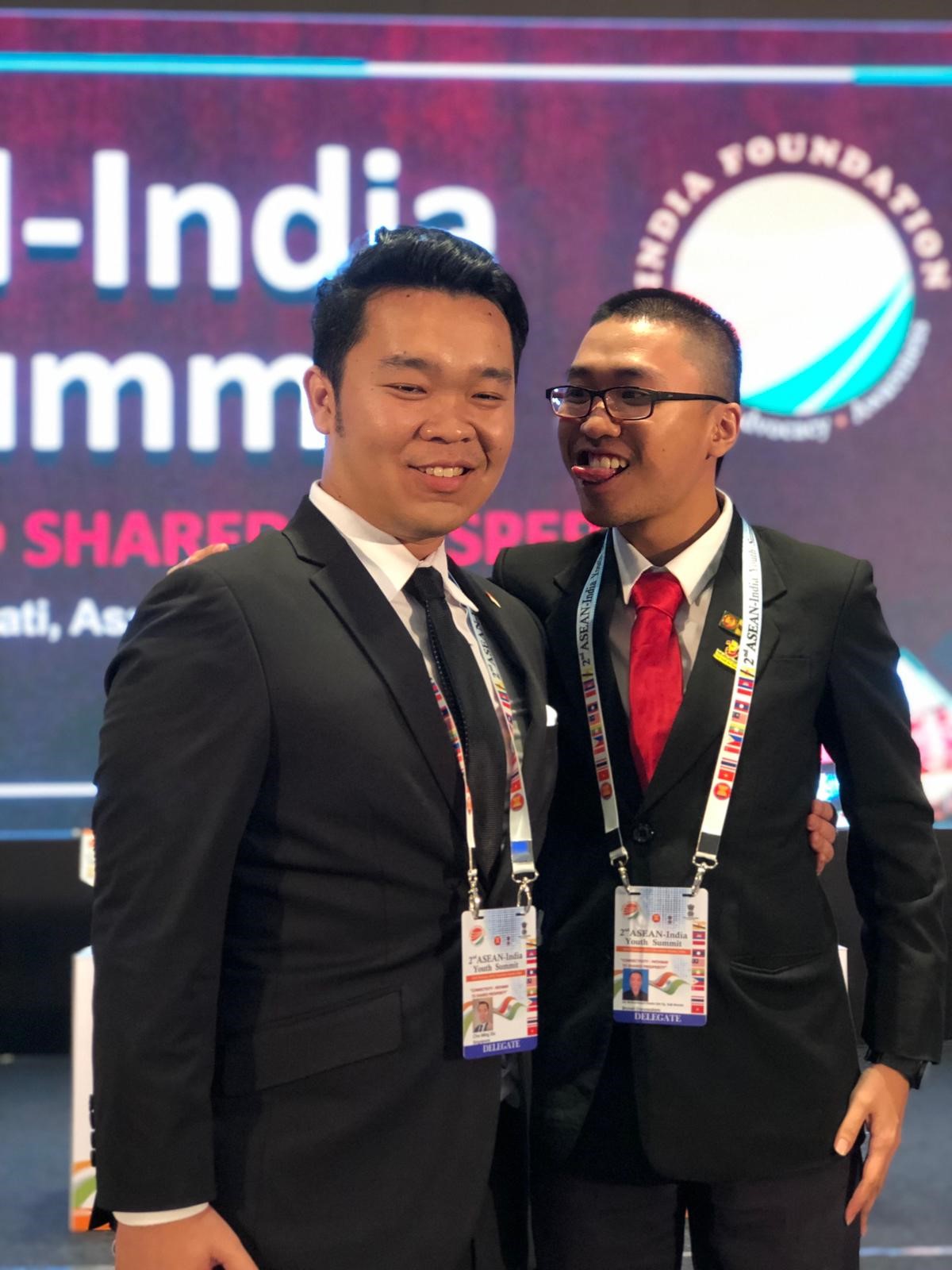 Photo of Ming Xiu and Ajim from Brunei: A cheeky friendship between Cho Ming Xiu, Head of Delegate for Singapore, and Ajim from Brunei. The pair met for the very first time during the Singapore-Brunei exchange.

3. Our shared culture

During the summit, the organisers from India Foundation wowed us with ethnic and cultural performances. There was also a panel discussion on culture in the region and we learnt that many of ASEAN's cultural dances have roots from the Indian culture, and vice versa.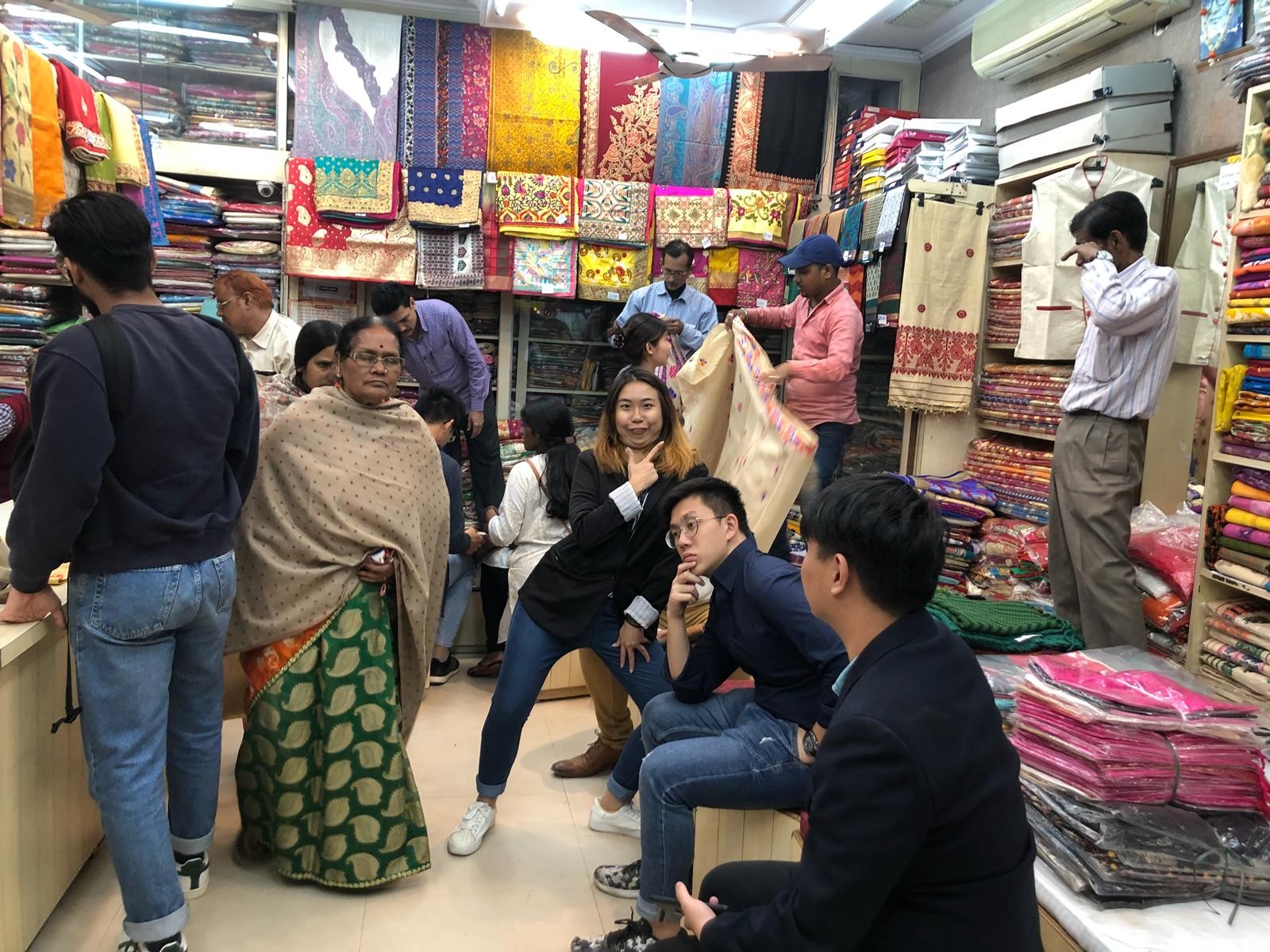 A photo from the night market: Night out at the local night market, where some of us bought sarees and scarfs and others took in the sights.
4. The entrepreneurial spirit is really strong amongst us


One of the three panel discussions curated for the summit was the topic of skill development and entrepreneurship. During the sharing, we felt a strong sense of interest in the technology and start-up scene. Many shared how countries have helped to support such ideas amongst youths, such as digital villages in India and the vibrant start-up scene in various ASEAN countries.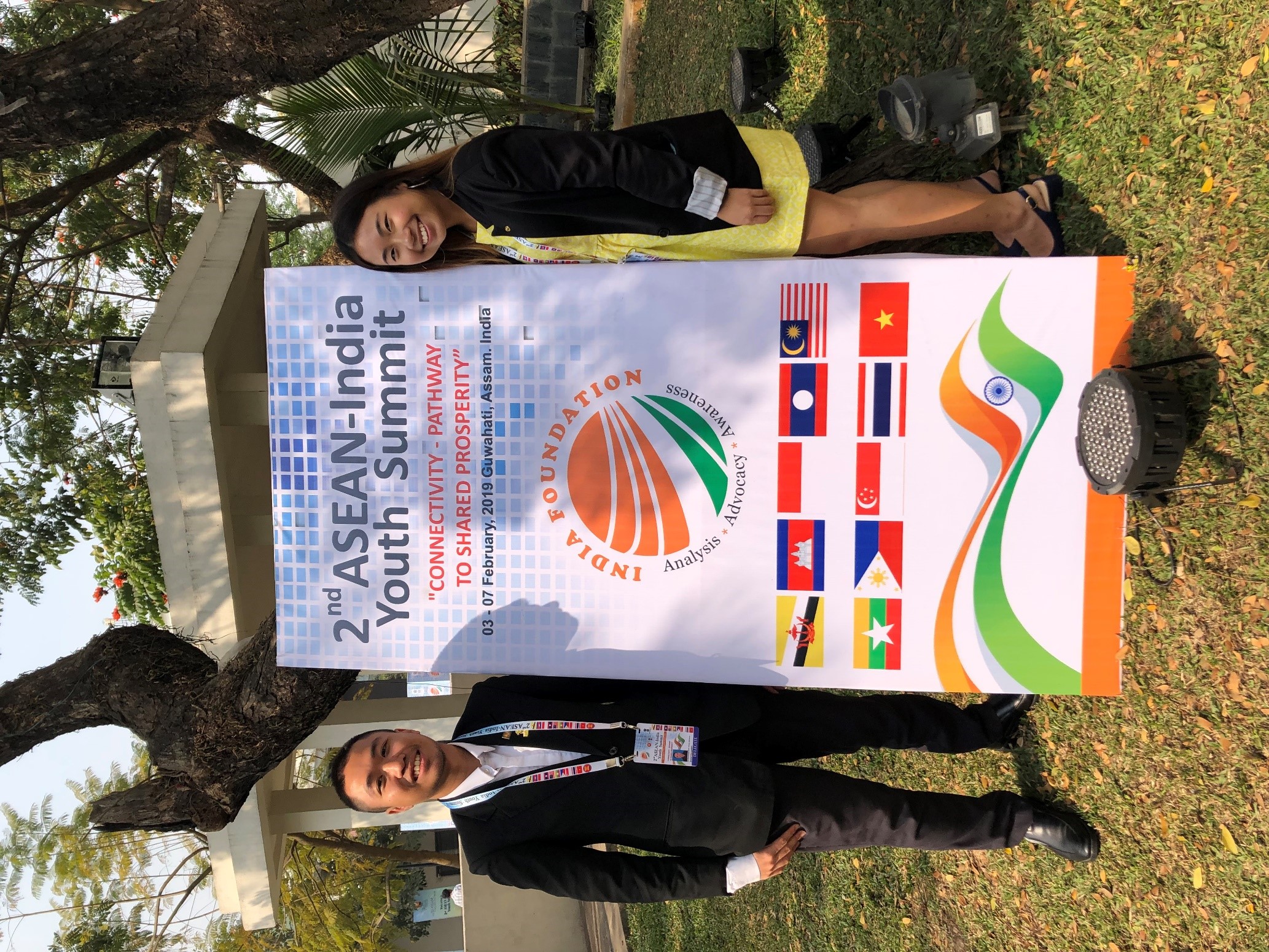 A photo of Ajim and I: Look! I just stole Ming Xiu and Afzal's friend! (Both were past participants of the Singapore Brunei exchange program, and my friends from Youth Corps Singapore)
5. The wide spectrum of food in India

When I was packing for my trip, my parents were worried about what food I'll be getting in India, because I've never been good with spicy food. But there were a lot more than just spicy dishes, some dishes such as poori and thosai were my daily staples at the breakfast table!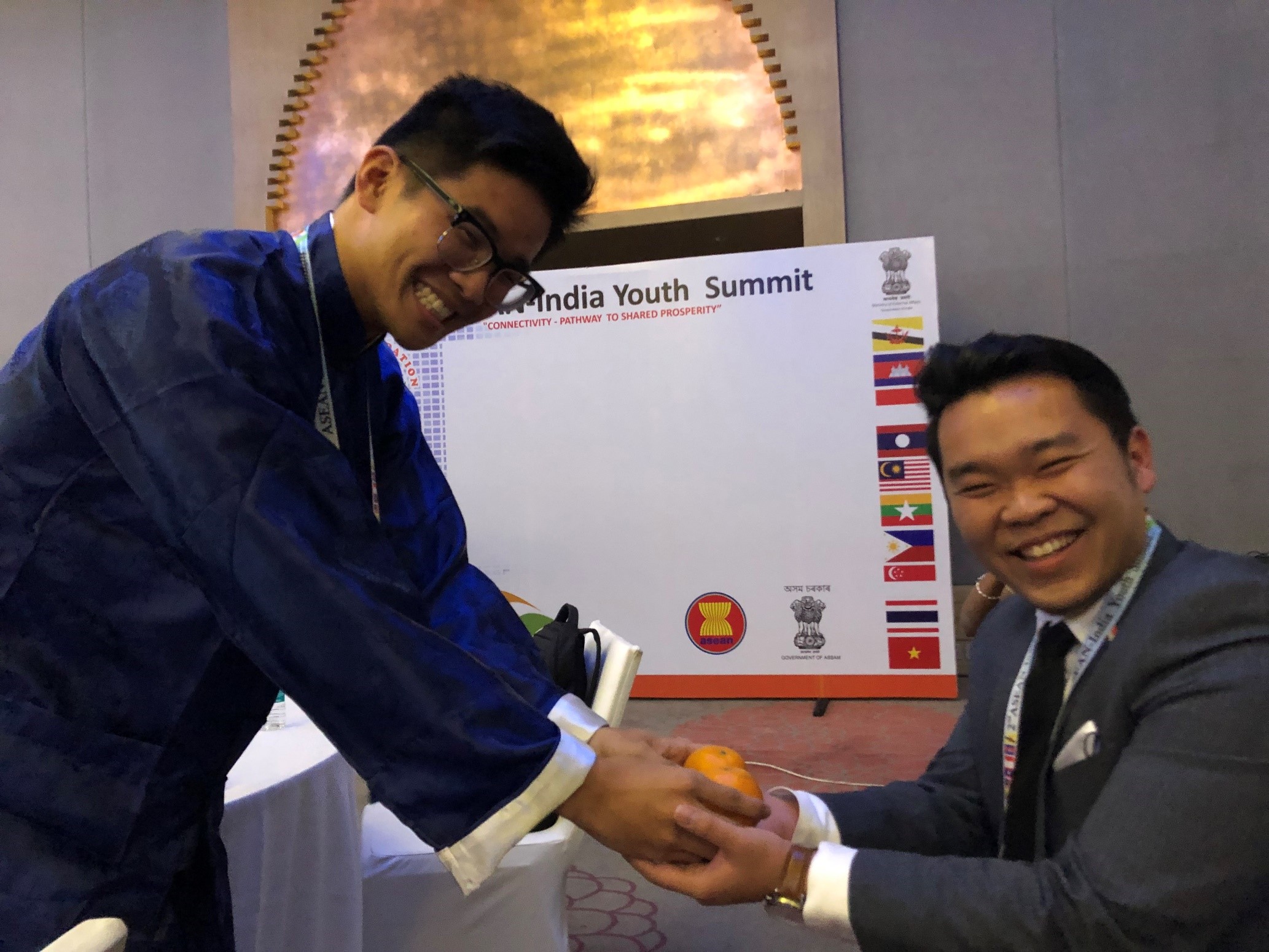 A photo of Elston and Ming Xiu: It was the first day of Chinese New Year, and it was also the day where we were told to put on our national attire. Elston grabbed the oranges provided by room services to liven up the occasion, despite being miles away from home.
6. Social Infrastructure is as important as physical infrastructure.
Through the summit, we met many youths who were involved in their own non-profit that seeks to do good and contribute to the society. They are actively involved in various ways and sectors to help improve the country, in terms of community outreach and projects! Furthermore, these projects are widely and heavily supported by their government.


A photo of Arjun, Mingxiu, Saddiq and Remus: Single, available and ready to mingle. Except for the third from the left.



7. Our Singapore delegates were pretty awesome!

Apart from making friends from both ASEAN and India, the nine of us Singaporean Youths were thrown together for a five-day trip in a foreign country. For some of us, it was our first time travelling to India, while others were pros at travelling to India. We shared and supported each other through the trip.


It's safe to say, the trip has been nothing short of amazing, thanks to my friends from Singapore, ASEAN and India, and our wonderful hosts from India Foundation.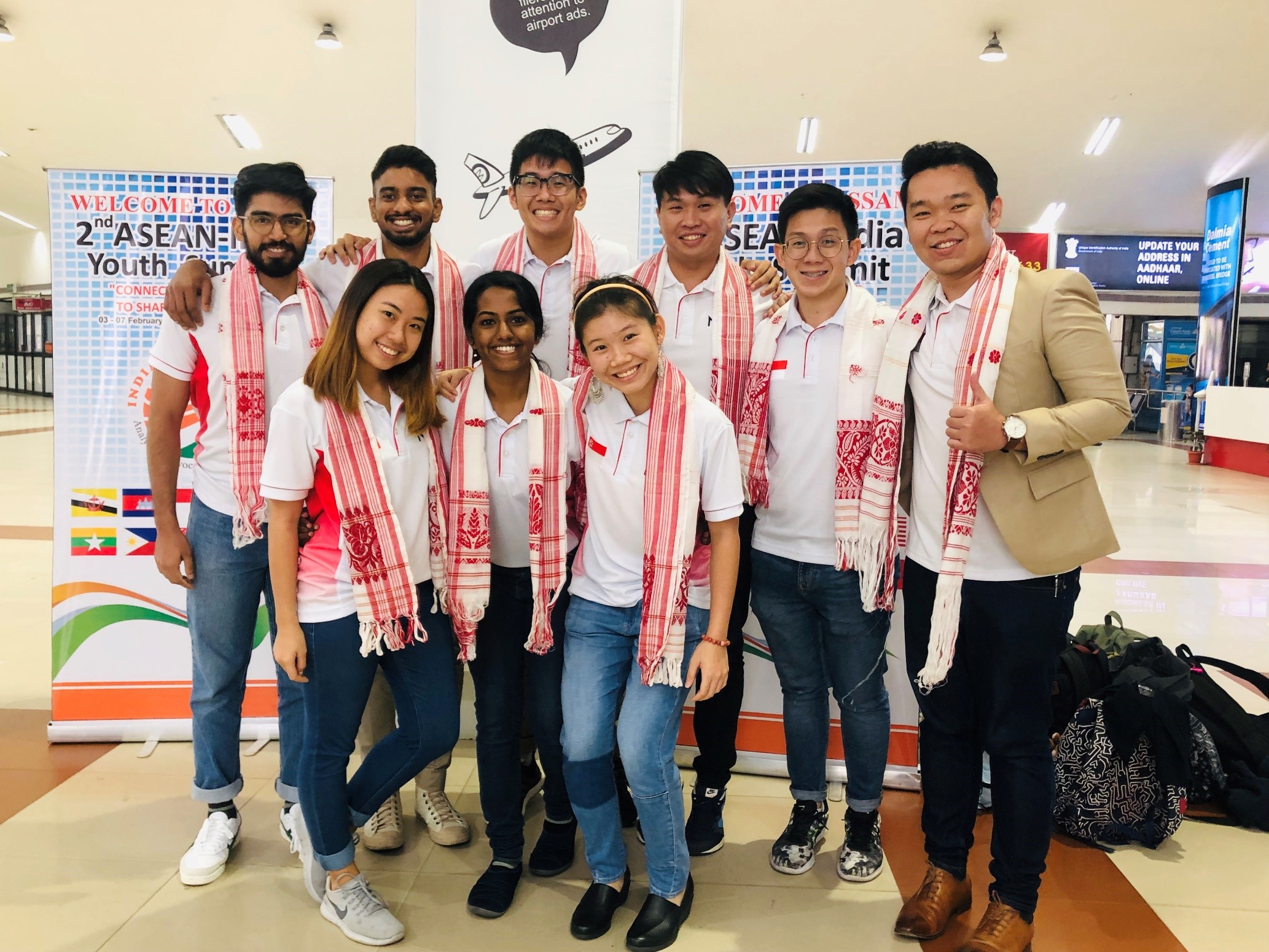 A photo of all of us at the Guwahati airport: We received a warm welcome the moment we landed at the airport of Guwahati!