Date Published : 29 December 2015
8 Steady Pom Pee Pee Singaporeans you wished you'd heard about earlier
Who says Singaporeans are #underhappy? These guys are definitely challenging this mindset with their simple, yet heroic, acts of making lives more meaningful.
1. JOSEPHUS TAN – SINGAPORE'S PAI KIA LAWYER
(photo credit: mothership.sg)
He might look like an ah beng but don't let his stylo milo looks fool you. Josephus Tan is actually a highly-regarded lawyer who represents criminals in court – pro-bono, and was recently recognized by the Singapore Youth Award 2015. The life story of this delinquent-turned-lawyer is so interesting and inspirational that MediaCorp even made a drama out of it!
Also, he recently revealed that he got a score of 183 for his PSLE exams, further inspiring us to chase our dreams no matter what the report card says.
No, this guy isn't a pai kia. He's definitely a zai kia in our books. Case closed.
2. WU JIEZHEN – PATRIOTIC CHAMPION FOR GOOD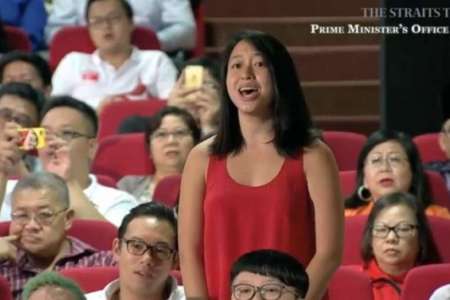 (photo credit: The Straits Times)
You may recognise her as the girl who made her rounds on social media after she stood up to sing 'Home' during the National Day rally, but Wu Jiezhen is more than just a patriotic face on social media. In fact, social is what she's all about.
The Director of social startup The Hidden Good, Jiezhen spends her days trying to uncover the hidden good in society and appreciating the good deeds performed by citizens that would otherwise go unnoticed.
You go, girl!
3. CRYSTAL GOH – THE SINGER WITH A VOICE FOR THE PEOPLE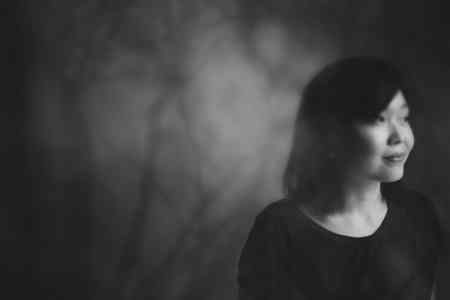 (photo credit: Mum-Mum's the Word)
For more than five years, Crystal Goh, a singer-songwriter in Singapore performed in various gigs and festivals. That is, until she was diagnosed with spasmodic dysphonia, which caused distress to her vocal chords.
Despite the setback, she found her voice in another form – as the voice for victimised communities and individuals, through songwriting. She set up Diamonds in the Street, a project to turn their wounded histories into stories of hope by co-creating music, stories and performances.
What's more, Crystal is also a Laureate Global Fellow and a Youth Corps ambassador – an impressive track record indeed!
4. DR KUMARAN RASAPPAN – THE DAREDEVIL DOCTOR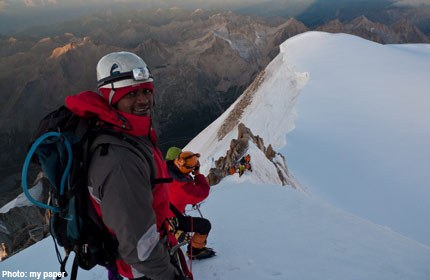 (photo credit: AsiaOne)
Clearly, no mountain is too high to satisfy Dr Kumaran Rasappan. An avid climber, he has scaled Mustagh Ata, Cho Oyu, Ama Dablam, Aconcagua, Ojos del Salado, San Francisco Peaks, Lobuche and most recently, Everest.
To do this, the daredevil doctor put his medical career on hold, taking a one-year sabbatical from Tan Tock Seng Hospital (TTSH) – but not without a cause. He launched 'No Mountain Too High' (pun might be intended), a fundraising initiative to help needy patients through a TTSH Community Charity Fund, which has raised more than S$40,000 to date, and was conferred the Singapore Youth Award in 2014 for his efforts.
He was back in Nepal recently with a team of volunteers to help improve the healthcare of those remote villages that were hit hardest by the 2015 April 7.8-magnitude earthquake!
5. JESHER LOI – THE GUY WHO PLEDGES HIS 1%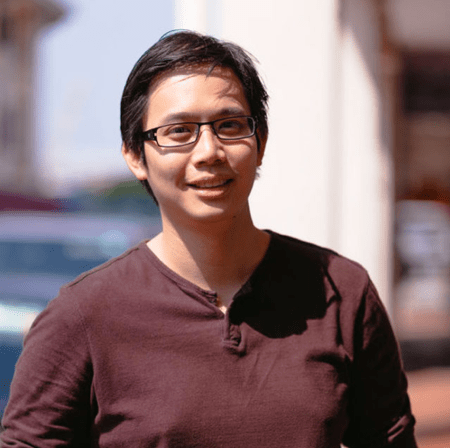 (photo credit: smawards.sg)
All Jesher Loi, the grandson of Ya Kun, is asking is 1%, be it your daily expense, income or lunch money. That doesn't sound impossible, does it? Most of us would be willing to sacrifice a small amount like this, especially if we know that it'll go to providing foster care for children who need it.
Such is the man who started #the1percentplege, a social movement to get people to give 1% of whatever they are comfortable with to The Sanctuary House. Quite a simple yet substantial project, in our opinion.
Give the man some extra brownie Kaya Toast points!
6. JOE TAN – THE YANDAO WHOSE HEART TRUMPS HIS LOOKS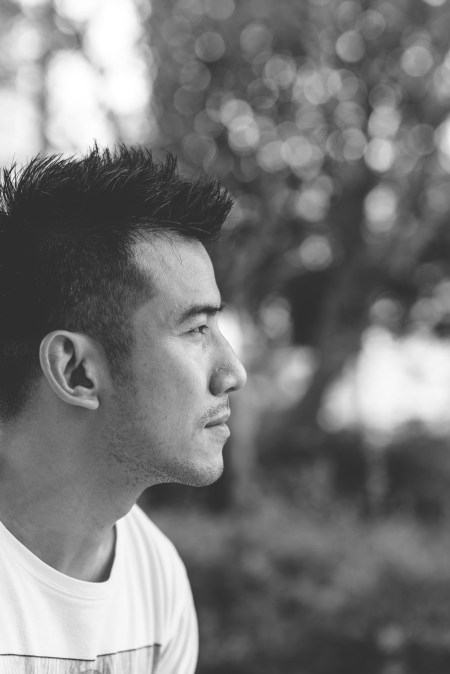 (photo credit: 50 for 50)
Joe Tan's rugged looks are the makings of many years spent serving in the military, including a humanitarian stint in Afghanistan. But what really makes him stand out is his heart, not his looks. Love Action Project, a non-profit movement that aims to empower individuals and bring volunteers together, is the brainchild of Joe. Founded in 2013, it continues to advocate the concept of "having fun but never forgetting to give".
What can we say? Joe is not only easy on the eyes, but also has the softest of hearts.
7. DESIREE YANG – THE ANGEL IN DISGUISE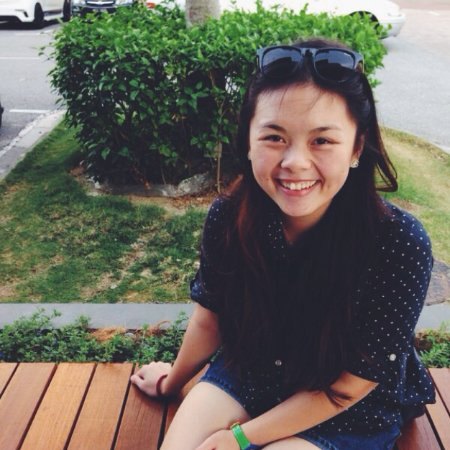 (photo credit: Desiree's LinkedIn)
With her cherubic face and infectious smile, Desiree Yang not only has the face of an angel but we think she's probably one too. This cutie is the founder of Saltsteps, a social supermarket which helps low-income families meet their household needs by purchasing basic household necessities at subsidised rates.
At just the age of 21, she's already slowly but surely making her mark in promoting financial independence among low-income families and helping them break out of the poverty cycle.
When we grow up, we want to be just like her!
8. MOHAMED ABBAS S/O SHEYED EBRAMSA – THE BUSINESSMAN FOR THE MASSES
(photo credit: Youth Corps Singapore)
A final year business student at NTU, Abbas has a head for entrepreneurship and a heart for the people. Despite his young age, he's already ventured into his own business by kickstarting "Onelyst" in 2014, an online comparison site for moneylender loans.
When he's not busy studying or running his business, Abbas is volunteering his time to help others and has changed the lives of many low-income families. Besides being a from their pioneer batch, he also started a social enterprise called the Gourmet Guru Academy in 2009, a cooking academy for low-income Malay homemakers in Singapore to conduct cooking classes and earn extra income.
This go-getter is going places and changing lives with his keen business acumen. We're proud of you, Abbas!
—
If you're inspired by these steady bom pee pee individuals, you can start small by making a difference through volunteering!
Author: Staff Writer