Date Published : 18 July 2018
2nd Singapore-Indonesia Youth Leaders Exchange Programme (SIYLEP) - Amalia Nadhirah
How did you get to know about open call and what made you sign up for it?
Exams were just around the corner, and I was getting bored of reading Marxist theories. I began contemplating on how I could be more useful to society so I actually googled "volunteering opportunities in Singapore", found NYC's open call and immediately knew I had to sign up after reading many positive stories and experiences. And I had definitely made a good decision.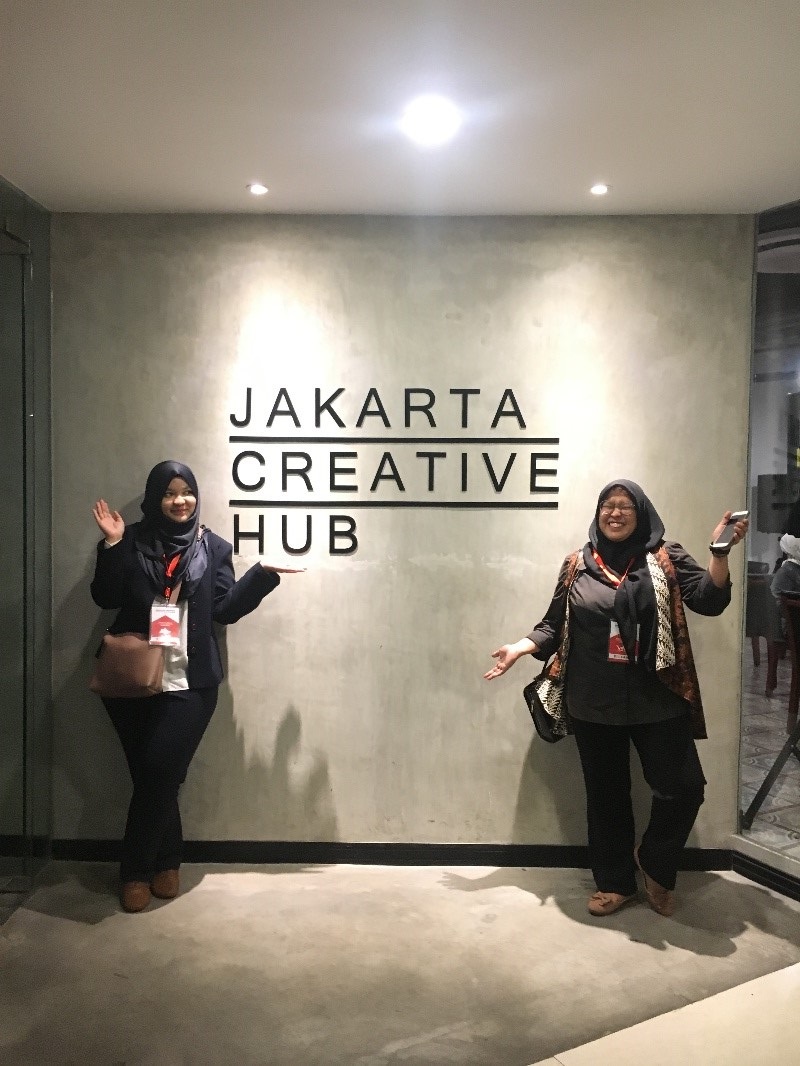 First ever visit to Jakarta will forever be etched in my memory (I'm on the left)

Through the open call, I was invited to join the 2nd round of Singapore-Indonesia Youth Leaders Exchange Programme (SIYLEP) as a youth delegate representing Singapore. This year, it was held in Jakarta and Bandung, Indonesia. My first ever exchange programme experience (and my very first time visiting Indonesia) was nothing short of amazing.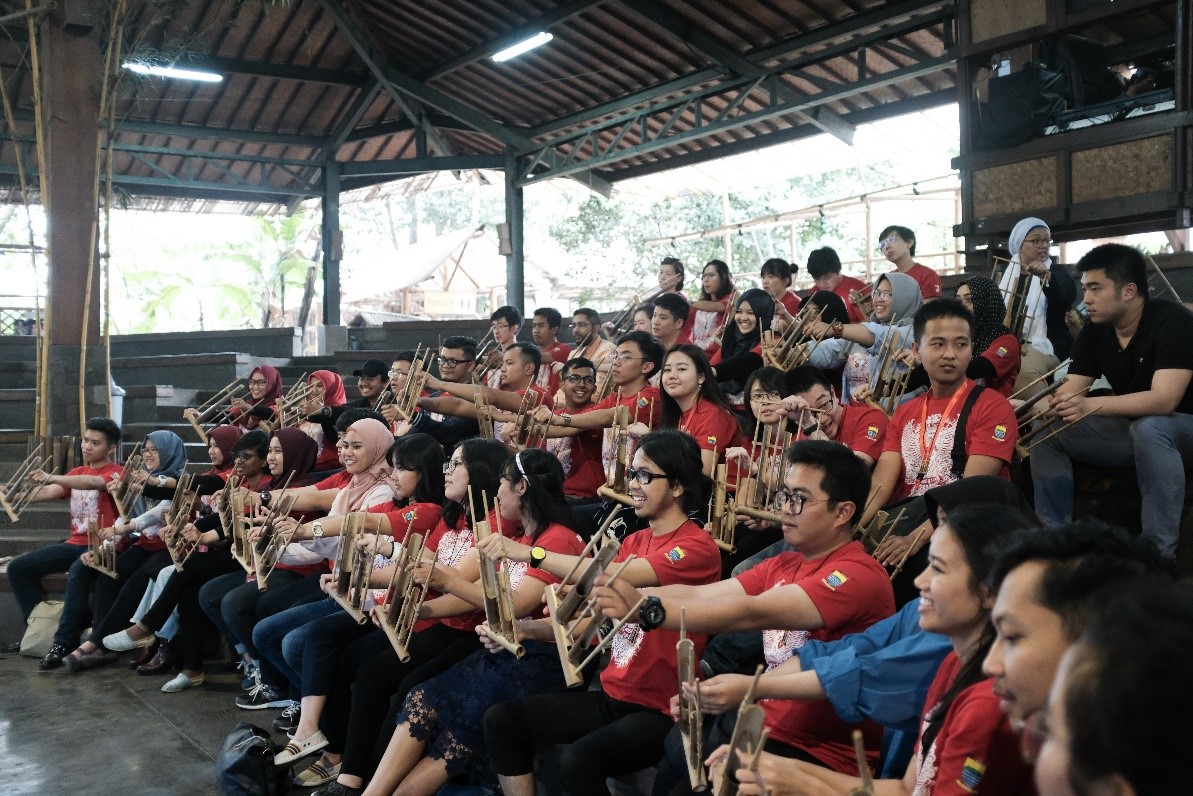 All geared up to perform at Saung Angklung Udjo
Initially, when given the list of the other 39 delegates from Singapore and Indonesia, I felt intimidated because I was one of the youngest participants with probably the least experience. But I still tried my best to participate actively to learn, and learn I did! The theme of the 2nd SIYLEP is "Social Entrepreneurship" which I thought was a very relevant topic indeed, with the spread of post-materialist values in our society and the emergence of unicorn companies in Indonesia. Throughout the programme, we had the opportunity to visit some of these companies, such as Bukalapak, which is a huge online marketplace in Indonesia, similar to the likes of Lazada and Shopee.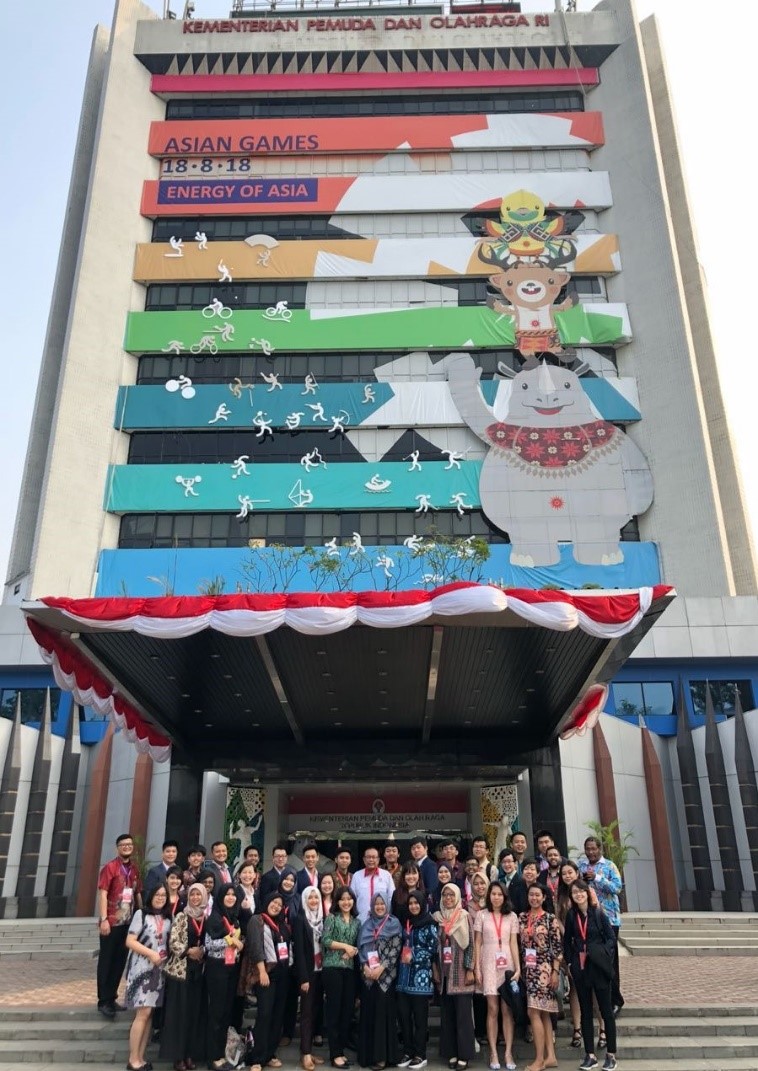 Courtesy Call at Kemenpora (Ministry of Youth and Sports)
Although not considered to be a social enterprise, they do emphasise heavily on improving their community. During the programme, we were also told to think about some problems within our communities and brainstorm solutions to them, sort of create our very own social enterprise. The outcomes varied from a multi-million-dollar project to a simple online campaign, but more importantly, we were given the platform to scrutinise the issues of interest such as those in infrastructure and health. Through these discussions, we learned more about each other's countries, cultures and understanding as well as the different problems we face as youths.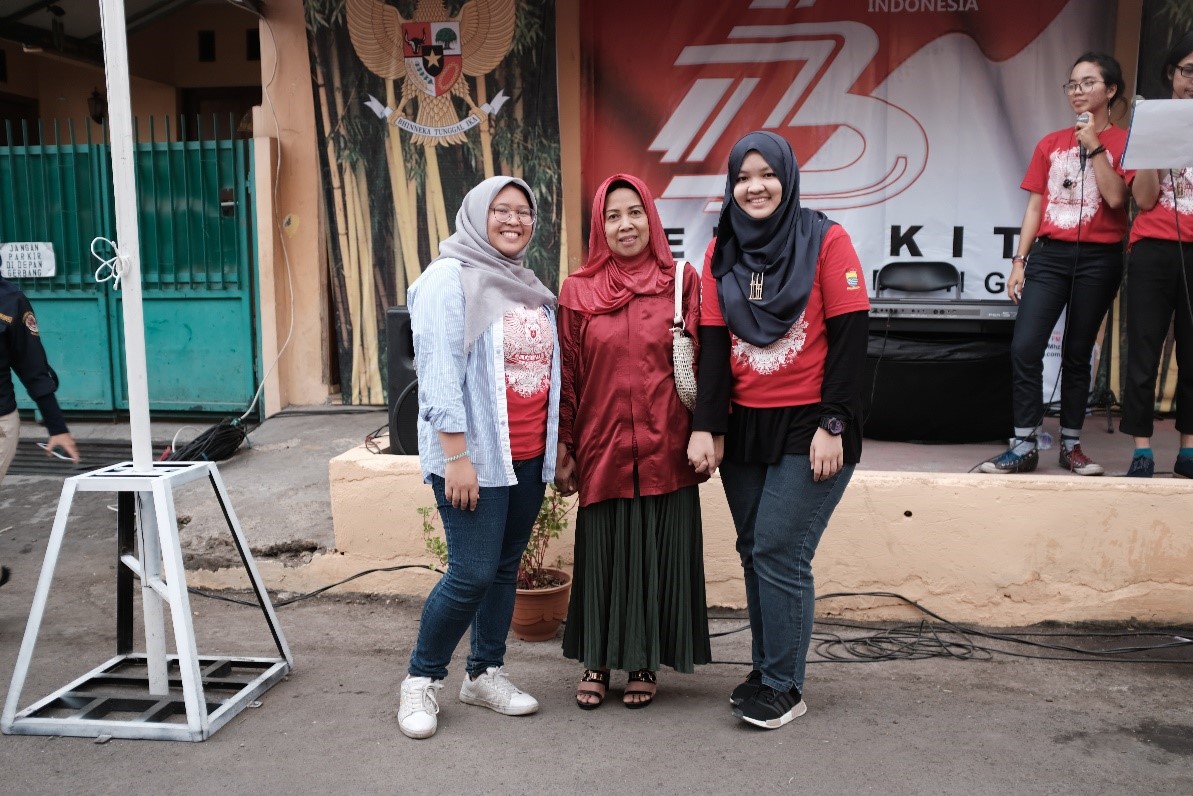 Meeting our house mother, Ibu Sadiah, for the first time
Another interesting component of the trip is the Homestay in Bandung. We spent quality time with our host families and counterparts. Aulia (my Indonesian counterpart) and Ibu Sadiah (our host mother) became my personal tour guides. We arrived at the neighbourhood on Indonesia's Independence Day and this meant having a cultural immersion experience like no other. The different sub districts of the area held an annual parade where they would dress up according to their chosen themes and compete for the grand prize. Everyone in the community was involved and this spirit of togetherness, though similar to that of the Malay culture in Singapore, was unlike anything I have ever seen. Everyone played a part in the parade, as district chiefs, safety patrols and of course, the stars of the show. The Singapore delegates had a blast joining in the fun and excitement of this parade.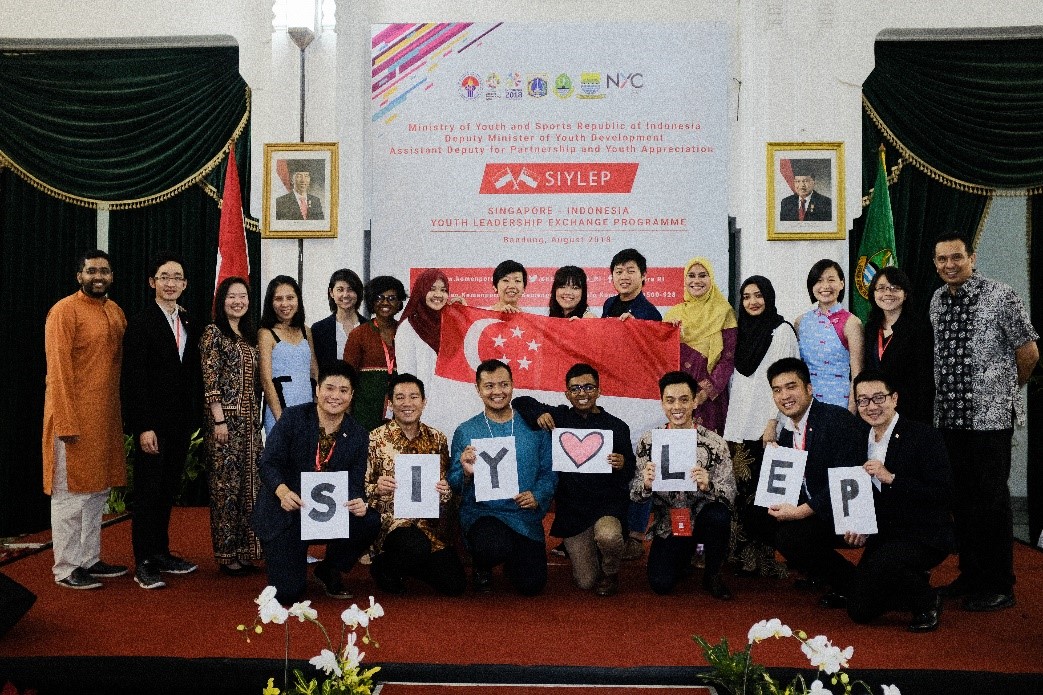 All smiles after an extemporaneous performance by the Singapore delegates at Gedung Sate in Bandung
Aulia's home happened to be a 10-minutes from our homestay and so we took the chance to visit her parents on the first day. This moment was special to me as I got to spend some time with Aulia and her family, which painted a clearer picture of her life as a youth living in Bandung. Both of us are the same age, and though we share many commonalities in terms of religion and hobbies, our background and upbringing have shaped our perspectives differently.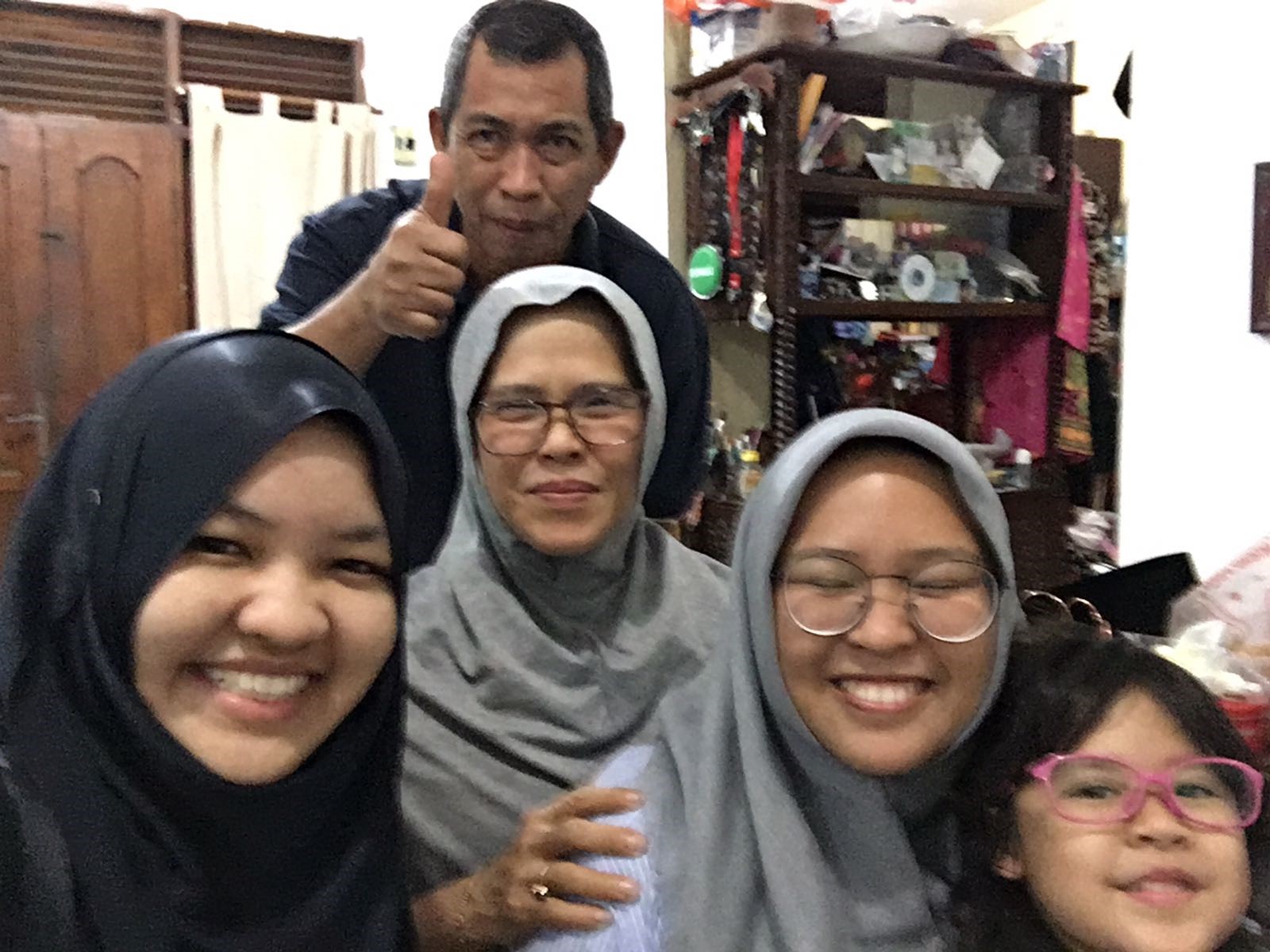 Meeting Aulia's family at their home in Bandung
Open Call was a blessing for me. I was searching for something to occupy myself with during the semester break, at the same time learning something new. SIYLEP was the perfect opportunity to do so. Many have asked how I managed to take part in the programme and I have already encouraged some friends and relatives to sign up for Open Call. I would encourage all youths to sign up and participate in a programme to experience what I have experienced. Broadening my horizon, as cliché as it sounds, is one of my main reasons for wanting to join. Over the years, having been involved in several overseas CIP programmes as well as travelling for studies and work, I realise that the experiences and lessons gained from these trips are invaluable to my personal growth.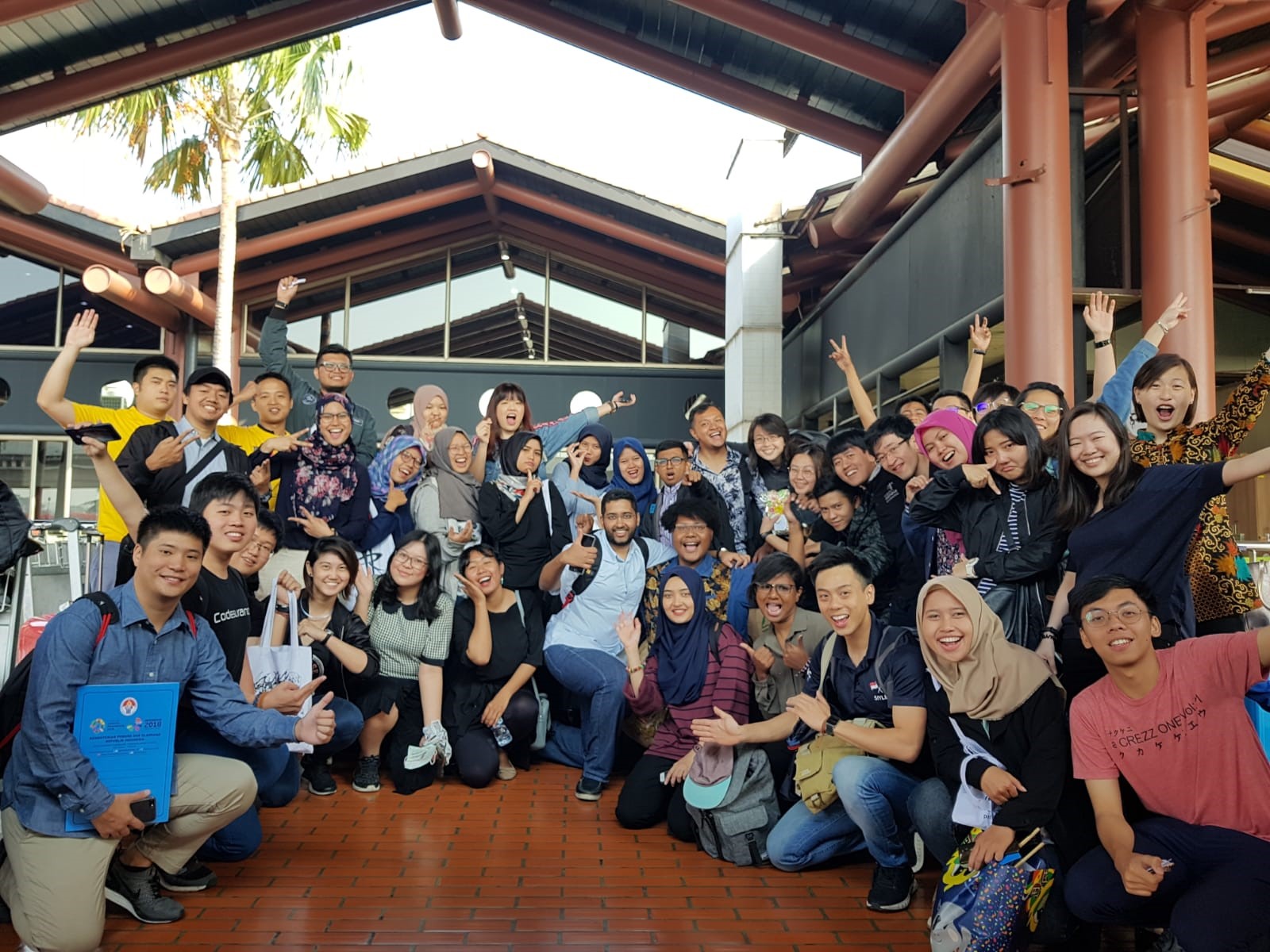 Underneath the happy faces were sad hearts as we bid our goodbyes at Soekarno Hatta International Airport
About the author:
Amalia Nadhirah, aged 23, is currently in her final year pursuing Bachelor's degree in International Relations at SIM-UOL. A student by day and an aspiring polyglot by night. She enjoys learning new languages and travelling.