Date Published : 17 October 2018
Singapore-Indonesia Youth Leaders Exchange Programme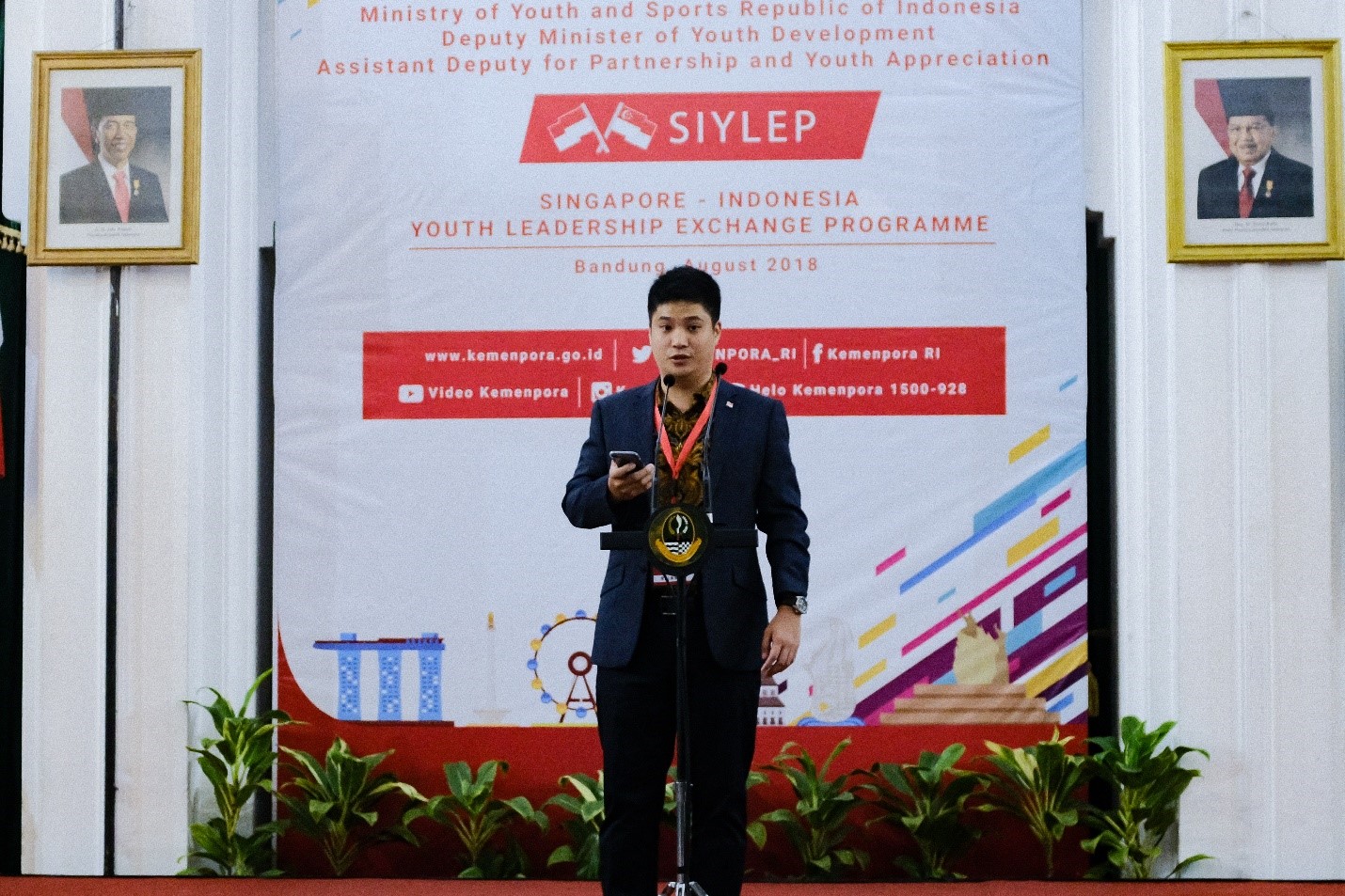 Speech at Welcome Dinner at Gedung Sate
Representing Singapore for the inaugural Singapore Indonesia Youth Leaders Exchange Programme (SIYLEP) in Indonesia was an honour and memorable experience for me. The inbound and outbound exchanges with youth leaders from both Indonesia and Singapore broadened my horizon in issues like national policies, current systems, bilateral relations and regional development strategies of both countries.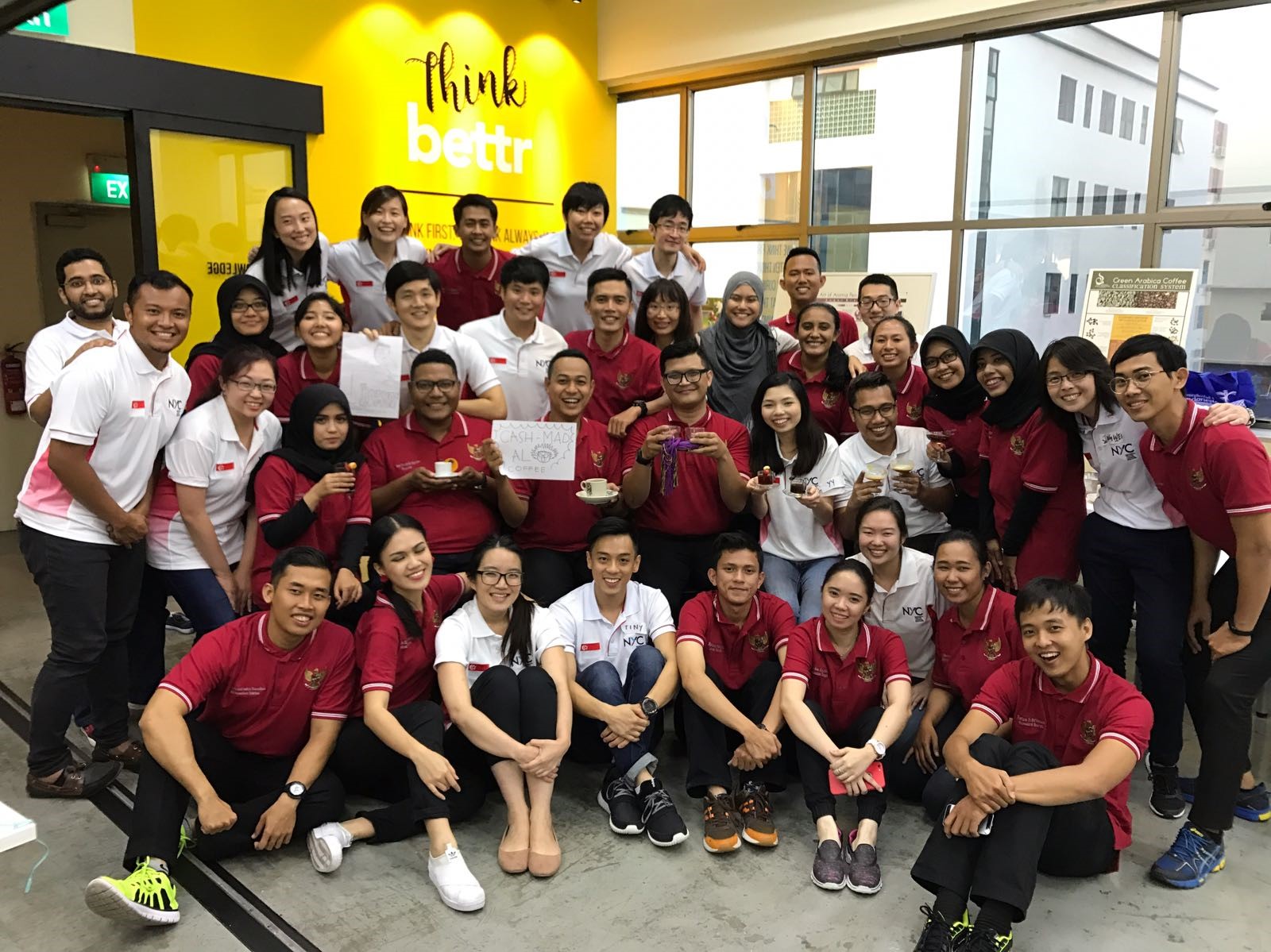 Group Photo taken at Bettr Barista – Coffee with a cause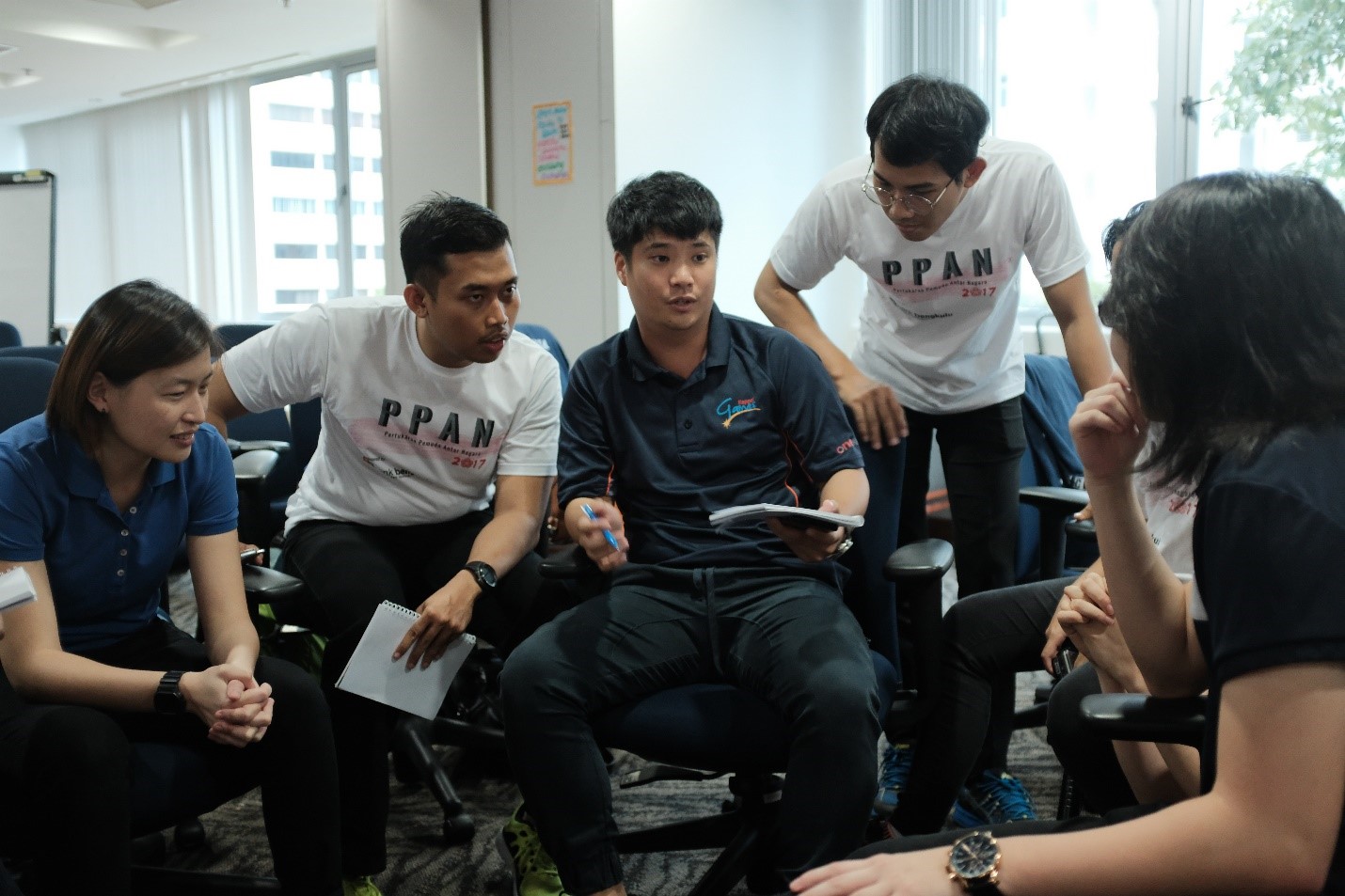 Having a discussion with the delegates during an indoor session at CSC
SIYLEP is jointly organised by the National Youth Council of Singapore and Kemenpora of Indonesia to provide a platform to promote interactions between youth leaders from both countries. The exchange programme allowed us to better understand each other and forge lasting bonds. Through its intricately planned programmes, SIYLEP enabled us to learn from one another and to share and exchange a wide range of topics across the spectrum. We were glad to be hosted during the inbound leg of the programme and to be under the care of our Indonesian friends for the outbound exchange.
To explore our country with each other's company is a holistic learning experience we will never forget. The programme has already borne fruits of success with collaborations between delegates from both Singapore and Indonesia. It is evident that it has started to yield meaningful projects. I am sure that the programme will continue to make an impact on the youth communities in both countries.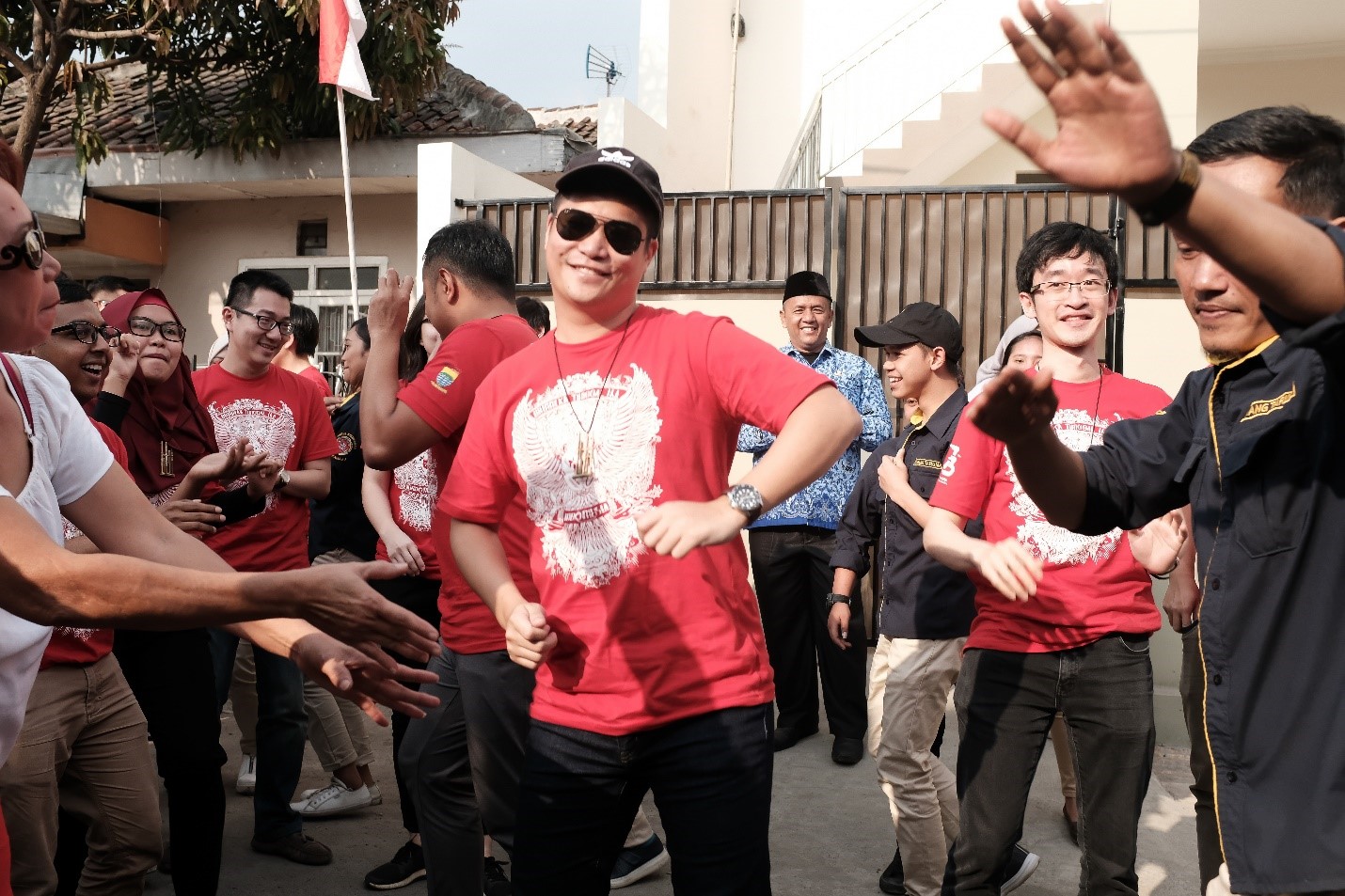 Welcome ceremony at our homestay village in Bandung. Dance-Off!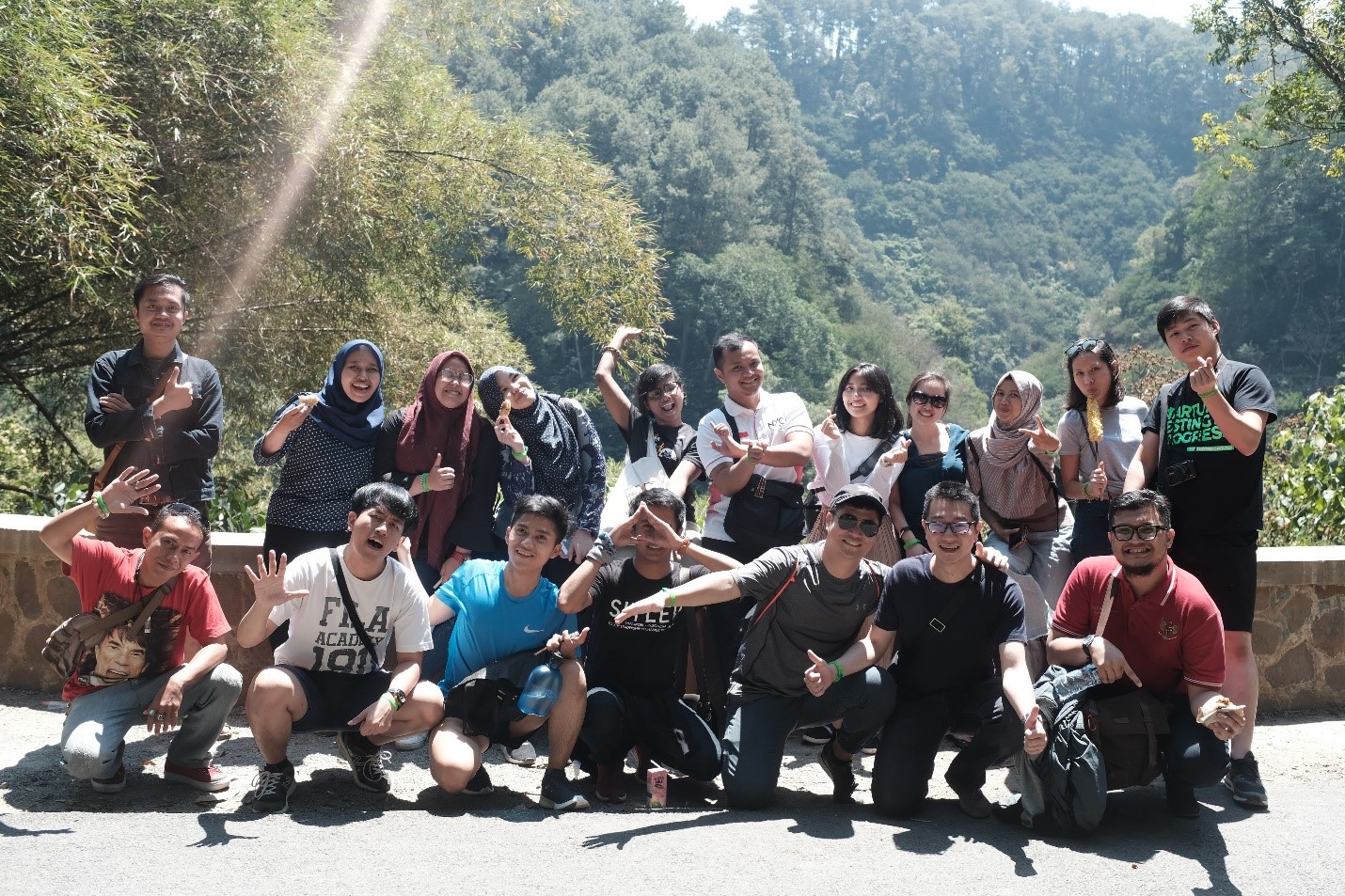 Trekking with delegations at Taman Hutan Raya (Tahura) to witness the beauty of Indonesia
SIYLEP allowed us to learn about the issues that the youth in both countries face. Some youth in Singapore face a high level of stress, and are trying to cope with its fast-paced and demanding environment. In Indonesia, youth are concerned about health and economic opportunities. Despite the contrast in demographics of the two nations, we both have our set of problems to address. The platform that SIYLEP provided allowed us to share our opinions on these issues and provide solutions on how we as youth can face our current situation. No matter how big or small, every effort counts. The interaction with other youth leaders ignited my passion to excel beyond my current efforts and do my part to give back to society. These sessions have also made me realise how fortunate and proud I am to be a Singaporean.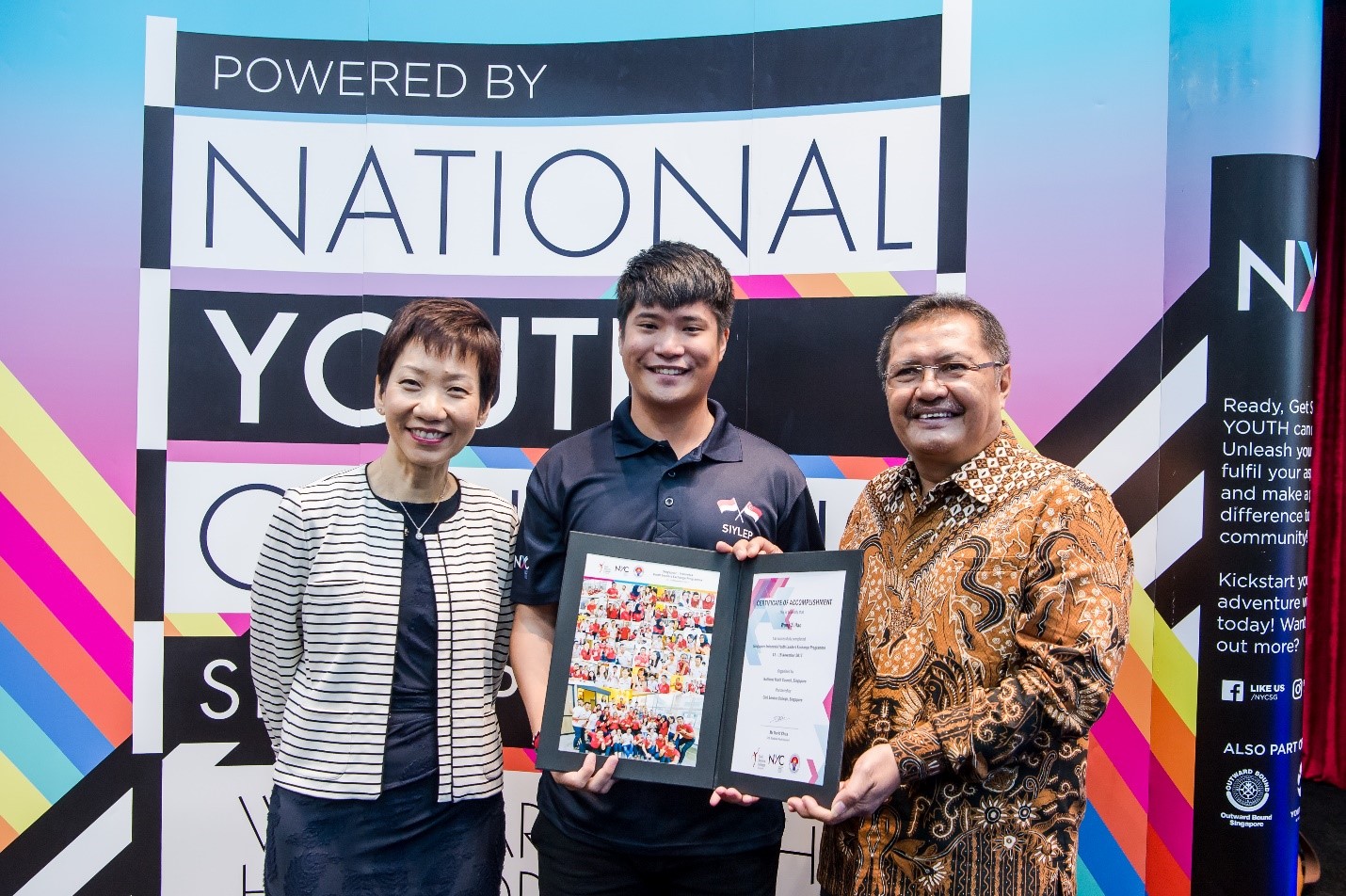 Wong Zi Hao (centre), with Ms Grace Fu (left), Minister for Culture, Community and Youth (Singapore), and Dr Jonni Mardizal (right), Deputy Minister, Ministry of Sports and Youth (Indonesia) at the closing ceremony held on 17 November 2017
My personal message to the youth is - Be courageous and never stop learning. As youths, we should continuously embark on adventures to enrich our lives. Find joy in what you are doing, because that will be your greatest motivator. Be ready to adapt and improvise because the world never stops moving. Get in touch with social-economic-political issues as these have a significant impact on our future landscape.
As you embark on your adventures, be prepared for failure. Pick yourself up when you stumble across an obstacle, re-evaluate and try again. Through new experiences, you gain the ability to connect with people from all walks of life. With unity, you find strength. With determination and tenacity, you achieve results. The future of Singapore lies in our hands, how the nation will progress lies in the choices you make today.
All in all, it was an invaluable learning experience for me. I look forward to maintaining the new friendships that were forged.
Written by Wong Zi Hao