Date Published : 04 January 2019
Singapore Youth Award 2018 Recipient Jean Loo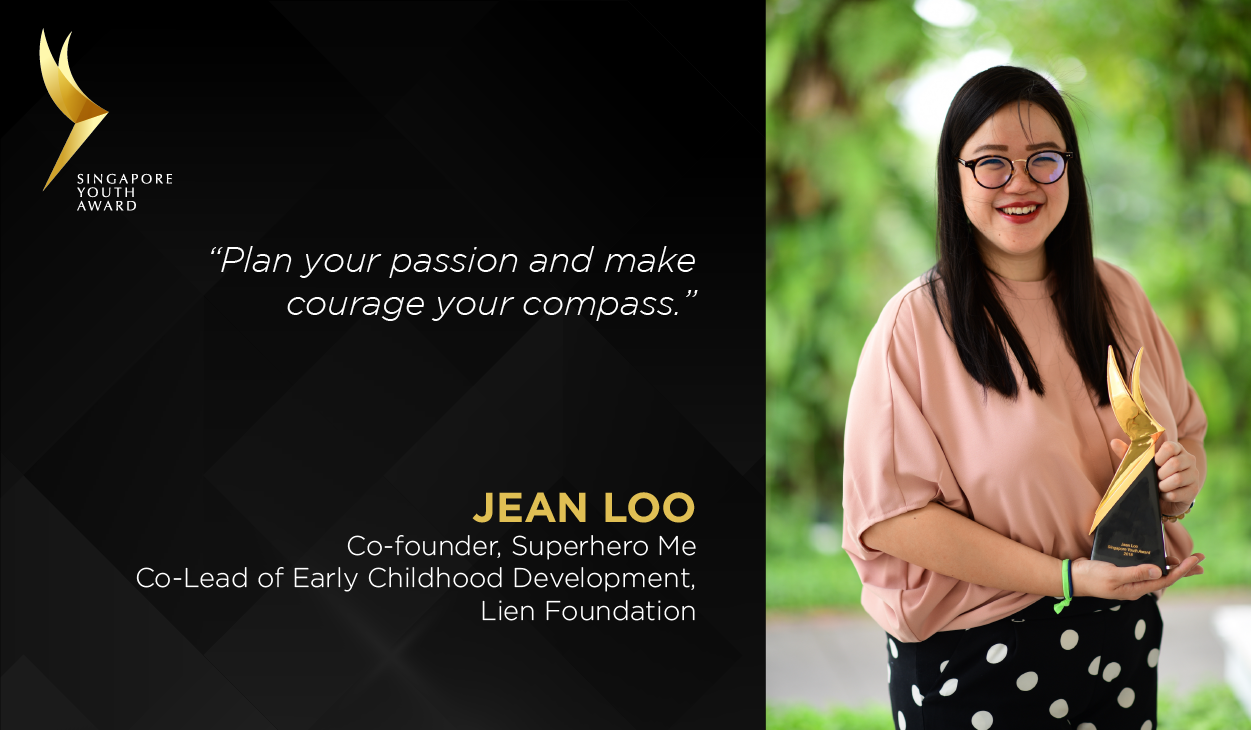 "Map your aspirations with courage, but plant your feet firmly on the ground to relate to the community's needs and your role in the grand scheme of things."
Jean is a community artist and advocate for inclusive education and equality in early childhood development. She co-founded Superhero Me, a movement that harnesses the creative arts to empower children from less privileged and special needs communities.
Founded in 2014, Superhero Me focuses on inclusive arts programming, creative advocacy and strategic cross-sector partnerships to shape the narrative of inclusion in Singapore. It is currently the only arts organisation in Singapore to regularly conduct art programmes that encourage social mixing of children with special needs and typically developing children, enabled by a team of facilitators from all walks of life. With her team, Jean has reached out to more than 16,000 people, and over 1,000 children have participated in the organisation's inclusive workshops.
Jean recognises the value of mentorship as a way to guide other young creatives in Singapore to use their craft to bridge social divides and inspire perspective. It was through "tough love" and opportunities from her mentors, which imparted grit and drove these ideals to take shape in her work today. She has personally mentored more than 40 facilitators - some of whom have already taken on leadership roles in the Superhero Me organisation and initiated projects of their own.
Jean's passion in the community arts and digital storytelling, rooted in the purpose of creating inclusive environments for young children, has opened many doors for her to share at public forums with NVPC, MOE, SGfuture and NAC, among others. Someday in the future, Jean aspires to open an inclusive arts school where Superhero Me's community of children can go on to impact the world as young adults, in their own wonderful ways.
For her dedication in creating inclusive communities in Singapore, especially in the areas of early childhood education and the arts through Superhero Me, Jean Loo is conferred the Singapore Youth Award 2018.