Date Published : 20 January 2020
Singapore Youth Award 2019: Leading Change, One Wave at a Time
Seven youths were conferred the Singapore Youth Award (SYA), the nation's highest accolade for youths on Nov 3, 2019.

They range from a marine scientist who is passionate about the conservation of giant clams to a music conductor inspiring children from all backgrounds to enjoy and pursue music. They are from varied backgrounds, but one thing is similar - our SYA 2019 recipients have made their mark in their respective fields, while being inspiring role models through their determination and contribution to society.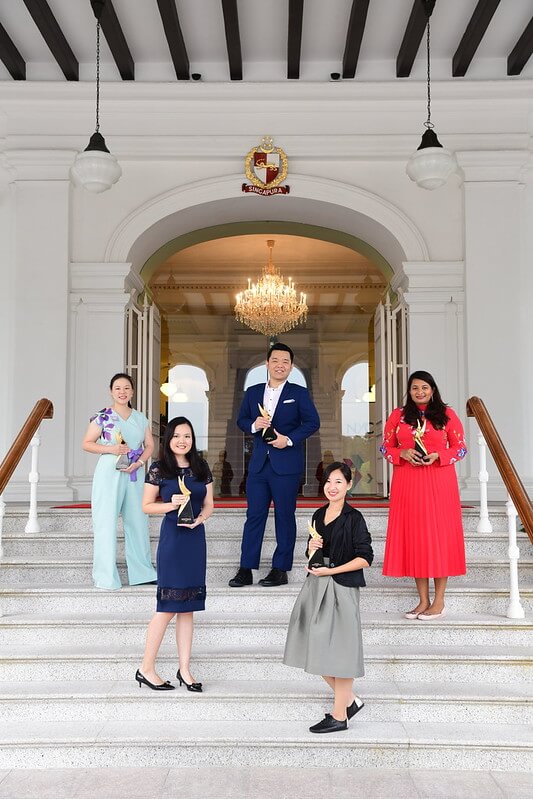 Coming from all walks of life, the SYA 2019 recipients are (from left to right): Dr Neo Mei Lin (marine scientist), Francesca Phoebe Wah (teacher and founder of non-profit organisation, BLESS), Cho Ming Xiu (founder of youth mental health non-profit organisation, Campus PSY), Alecia Neo (visual artist), and Sujatha Selvakumar (lawyer and chairperson of SINDA Youth Club).

The other two SYA recipients, who were unable to attend the ceremony, are Kahchun Wong, 33, Chief Conductor of Nuremberg Symphony Orchestra, and Sheik Farhan Bin Sheik Alau'ddin, 22, National Silat Athlete.

For 33-year-old Alecia Neo and 32-year-old Cho Ming Xiu, their successes were driven by their desires to help communities around them. To them, the term 'loved ones' extends beyond friends and family.

From a young age, Alecia developed a compassion for those with disabilities, having watched her parents become caregivers for family members. She champions inclusivity in Singapore through her work in arts and her art platform, Unseen Art Initiatives, socially engaging communities.

During her acceptance speech at the Istana, she spoke tearfully about her recent involvement with ground-up initiative, 'PleaseStay' Movement, started by a group of Singaporean mothers who lost their children to suicide.

"Young people today face numerous challenges as society becomes more demanding. We need to tell young people that help is available, assure them of our unconditional support and make help accessible," said Alecia.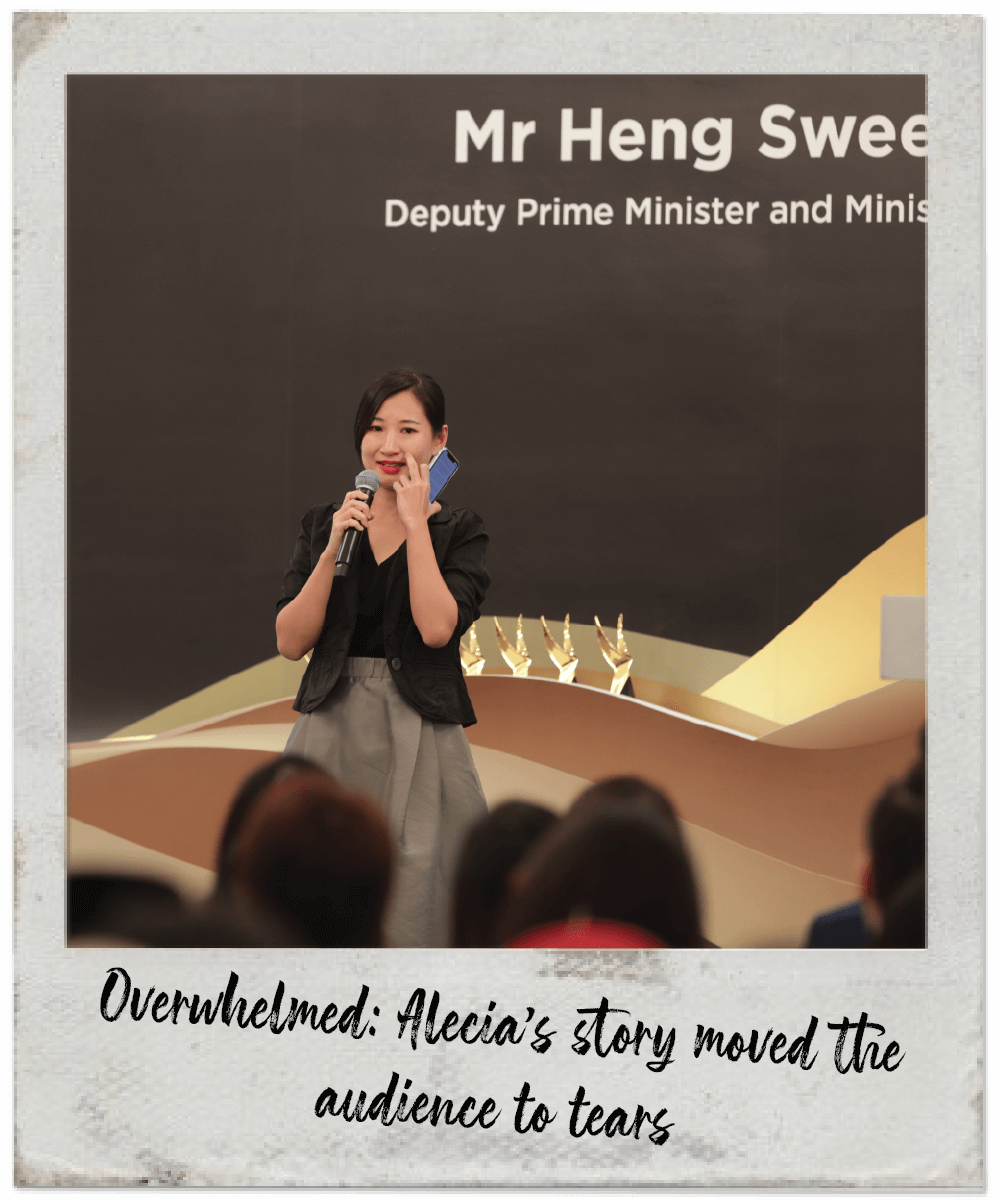 Similarly, Cho Ming Xiu started Campus PSY in 2016, a non-profit organisation that promotes awareness of mental well-being, driven by his desire to help people struggling with mental health issues and change the attitudes towards them.

He shared his desire to increase efforts to provide support for young people: "Through our work at Campus PSY, we had the privilege to journey with many inspiring young volunteers who have overcome their own mental health challenges.

"Our dream is that one day, our young people will no longer be afraid to seek help for their mental issues, and they will all be equipped with the knowledge and skillsets to support their peers."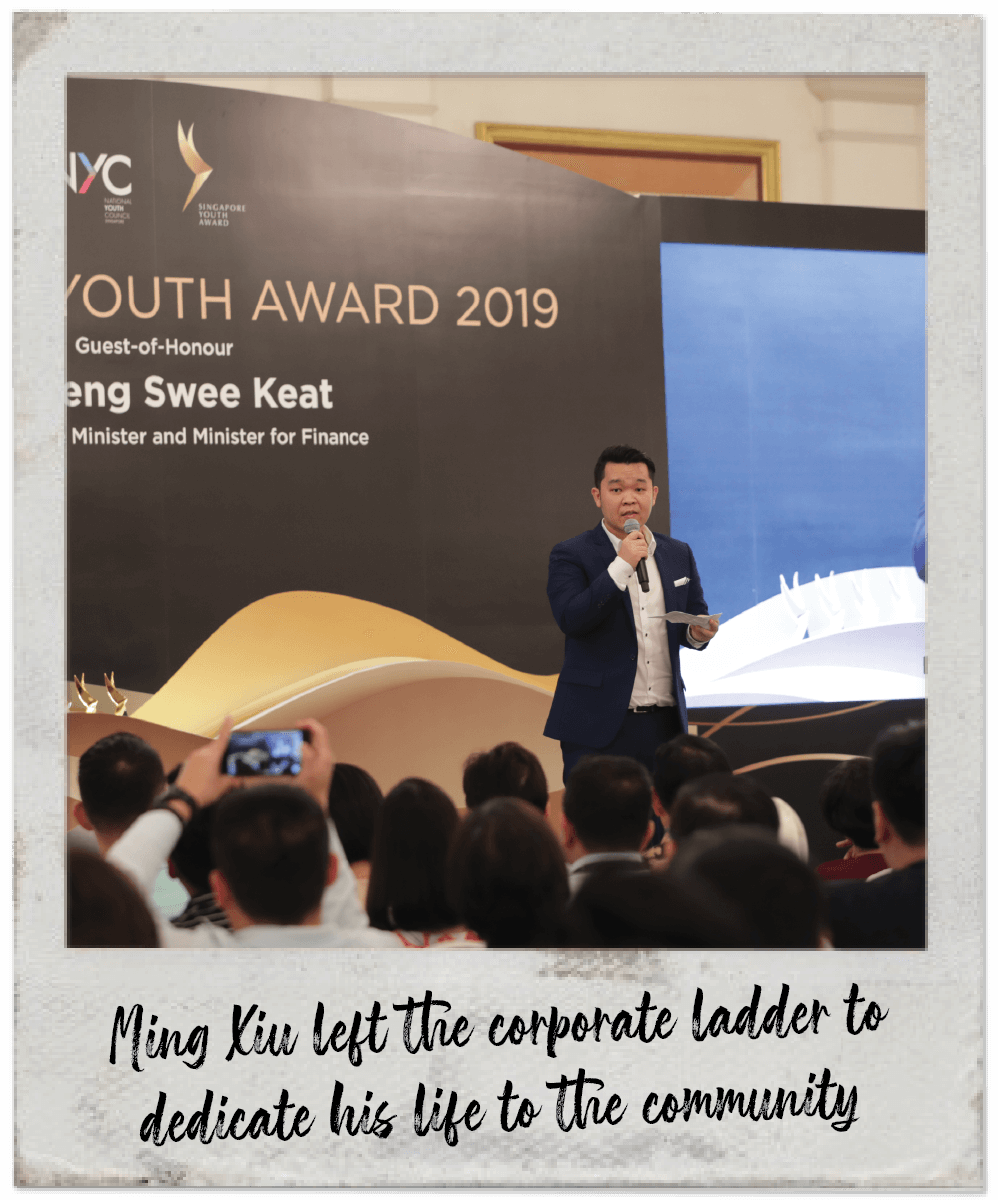 The other SYA 2019 recipients also shared stories of resilience in their personal journeys.

For Francesca Wah, 28, her experience of growing up in a lower-income family inspired her to help others in similar situations.

"At the age of 23, I saw unmet needs in the community. I wanted to level the playing field for the less privileged, but I had my doubts. I wondered if I am able to lead a charity on top of my job as a teacher.

"My fears were great, the challenges were daunting, but the needs were greater," said Francesca.

With that conviction, she founded Bringing Love to Every Single Soul (BLESS), a non-profit organisation that works with low-income families living in rental communities. The online gifting platform allows the public to "shop" online to bless someone. She manages BLESS while working as a full-time teacher.


Sujatha Selvakumar, 34, attributed her resilient self to her father's background.

"I learnt resilience from my dad who came from a rural village in Bodinayakampatti in India. He managed to overcome poverty and make a life that he is proud to call his own. Being in Singapore, I have no excuse to not be the best version of myself," said Sujatha.

Sujatha is committed to driving positive changes in the society by empowering youths and women. She also goes beyond her duties as a lawyer to refer those in need to social workers, support schemes and help aid financial assistance.

"Being an Indian female, the kind of challenges I may have faced or the opportunities I may have had access to would have been very different if I were not in Singapore. The Singapore Youth Award will definitely encourage me to undertake and deliver more successful projects," said Sujatha.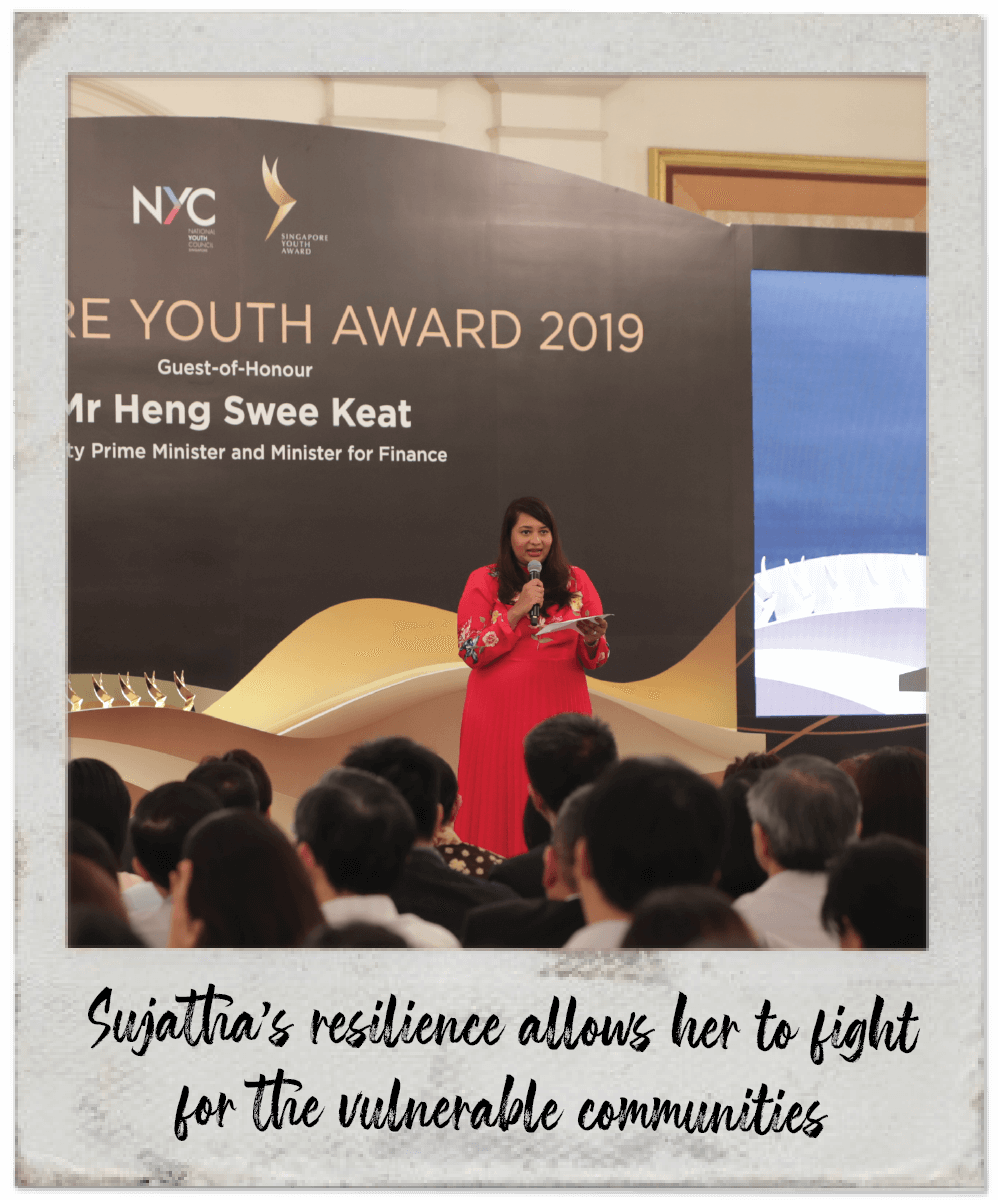 At the Presentation Ceremony, Guest of Honour Deputy Prime Minister Heng Swee Keat highlighted how youths are contributing importantly to Singapore's growth.

Referring to the SG Youth Action Plan, he highlight the five values that youths care about: inclusiveness, fairness, care for the community, sustainability, and continuous progress.
"Being tech-savvy, better educated, and living in the heart of Asia puts you in very good stead. But above all, I am confident in Singapore's future because our young people have the right values and drive. They showed the right values and drive to learn and explore, to excel and achieve, and to care and serve – whether it is for people, for the environment, or for life on earth."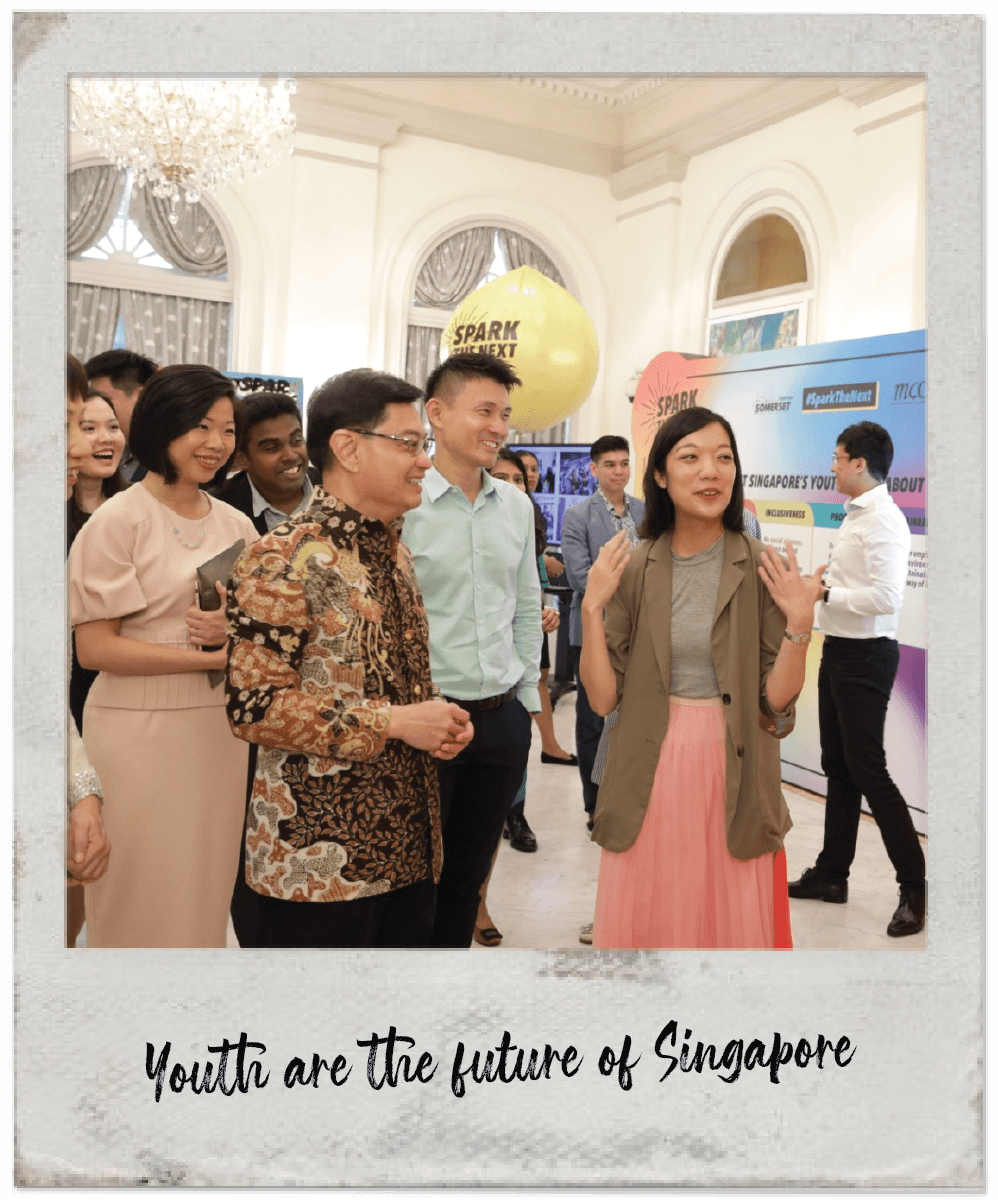 In a society that prioritises the grind, these SYA 2019 recipients take it up a notch by being selfless, having the heart to serve, all while empowering the community around them. The world works hard, but they work harder. It all almost seems impossible, yet they make it seem effortless.

Like Francesca said, let us all "Start by doing the necessary, next do the impossible, and soon you will be doing the impossible."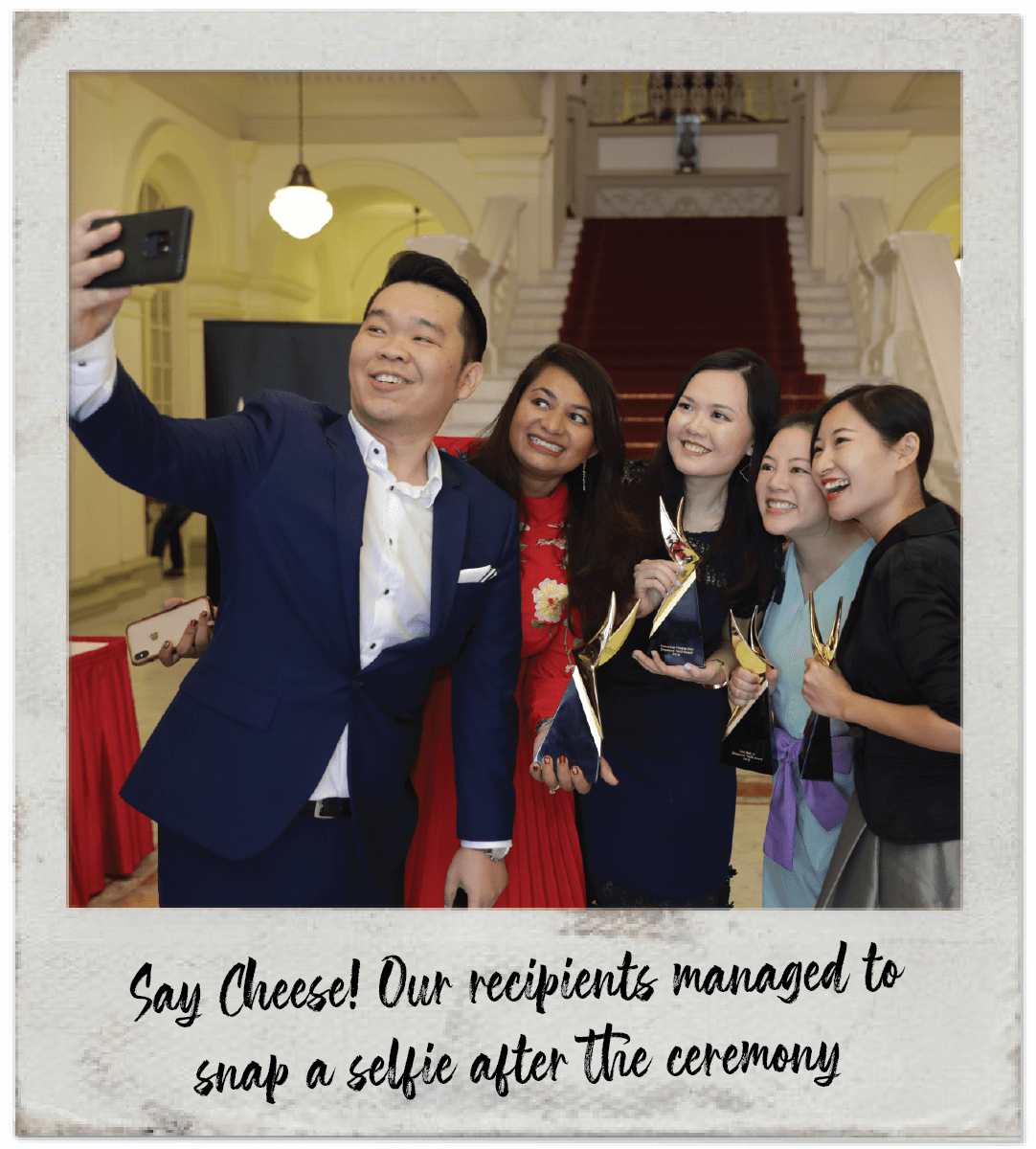 PHOTO CREDITS: NATIONAL YOUTH COUNCIL