Date Published : 29 November 2018
Transcending boundaries to bring ASEAN forward
We had the inaugural ASEAN Youth Fellowship from 10 to 15 November 2018, jointly organised by the National Youth Council and Singapore International Foundation.
40 young leaders from across the Southeast Asian nations were selected to come together for a leadership programme.
40 leaders, strangers to one another, hailing from diverse backgrounds, paving the way in our own fields excited to find out what awaited us over the next five days.
From changemakers and entrepreneurs, doctors propelling the health sector to scientists, leaders who influence policy and decision making, we had a fascinating mix of youths with a common vision.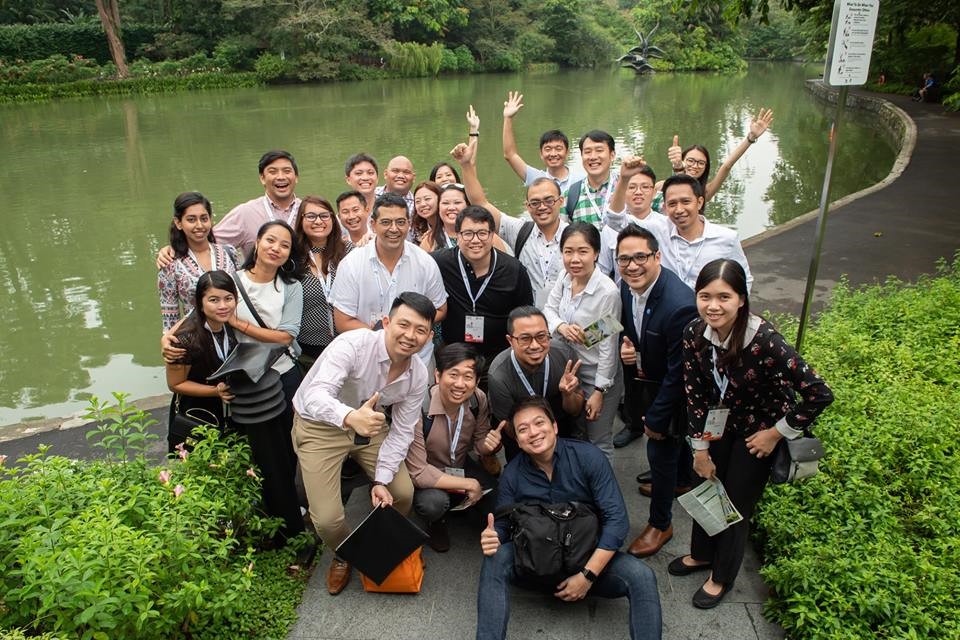 ASEAN Youth Fellows on a learning journey to the Singapore Botanic Gardens.

How can we ensure that 40 leaders, with minds of their own, break down barriers and become family? By putting them in uncomfortable situations and pushing their boundaries.
Quite contrary to all the conferences or summits I have attended, we spent our first day at Outward Bound Singapore.
The power of listening and open communication
As we climbed rock walls and vertically aligned logs, we trusted someone we met just a few hours before to belay us safely.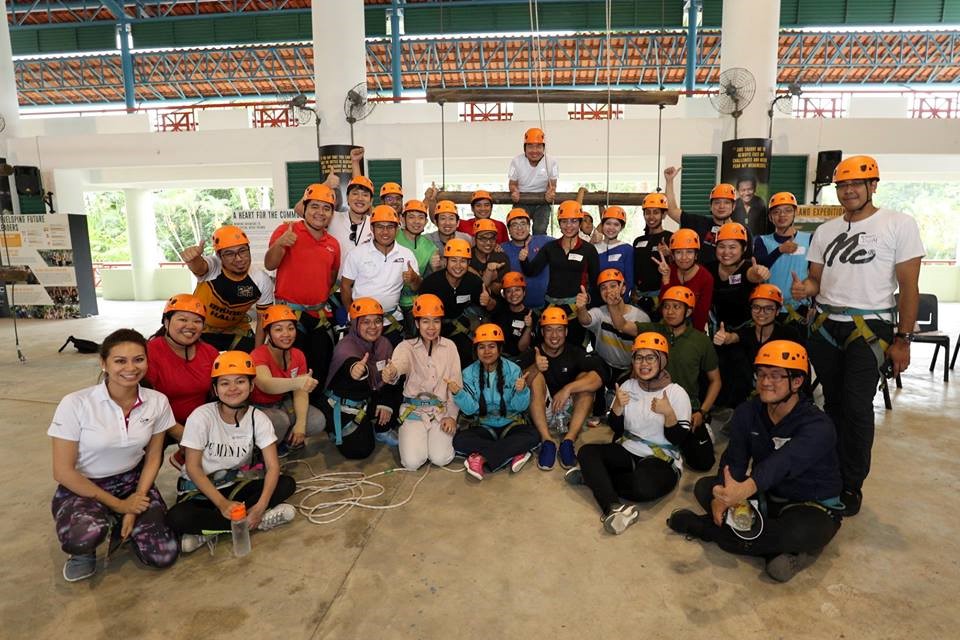 ASEAN Youth Fellows all geared up with our helmets and harnesses, ready to conquer the obstacles at Outward Bound Singapore.


Our teammates cheered us on as we tackled the fear of heights, and we pushed on when physical strength was waning. These experiences immediately granted us the gift of trust in one another.
We opened up ourselves so we could understand, respect and value one another. Seemingly simple games highlighted the importance of leaders cultivating habits of active listening and direct communication.
Synergy in partnerships
Over the following days, we had the privilege of listening to the charismatic DPM Tharman Shanmugaratnam discussing the role of young people in driving ASEAN forward after a holistic presentation of the history of ASEAN by Ambassador Ong Keng Yong.
It gave us an understanding that only with cooperation and collaboration can we become a strong region and create global impact.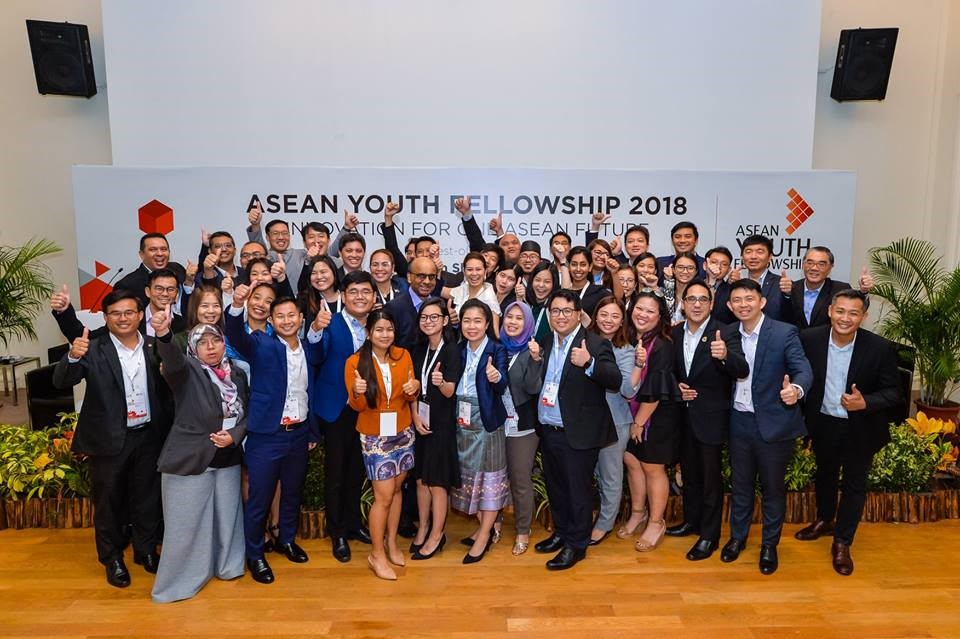 ASEAN Youth Fellows with DPM Tharman Shanmugaratnam on the second day of the Fellowship programme, after discussing the role of young people in building the future of ASEAN.


We were intrigued by the intimate interactions with Facebook, Singtel, Grab, Urban Redevelopment Authority (URA), JTC Corporation, and Changi General Hospital, who have redefined innovation in their fields to stay ahead of their games, none of which could have been achieved without cross-industry partnerships.
This gave us an insight into design thinking and the strategies that go into curating solutions that are not just effective but also culturally relevant and appropriate.
It highlighted the importance of understanding our cultural differences and incorporating them in solutions we generate for our common challenges.
Strength in diversity - 'Different, different but same'
Tasked with formulating a collective call-to-personal-action (CPA), we raised and presented issues and principles that were important to each country.
The CPA was written 'in faith and spirit of utmost positivity, guided by the inclusive principles of resilience and innovation, on the basis of a united hope and intention that the collective effort of the Fellowship be undertaken and transformed into action, and be taken in as true intent to commit to the ASEAN Community with emphasis on the Socio-Cultural Pillar.'
Needless to say, there were differences and disagreements that put our negotiation skills to the test.
It was an immersive experience of what an ASEAN negotiation would look like. With varying interests and concerns from each country, it trained us to understand one another's noble intentions much better.
After numerous meetings led by a fellow youth participant, we agreed on principles of resilience and innovation, emphasising the socio-cultural pillar of ASEAN: Continuation, Advocacy, Innovate, Collaboration, Empower and Aspire.
This CPA presented to Minister Grace Fu at the closing ceremony resonated in all our hearts, driving a promise that as ASEAN youth fellows, we will manifest our commitment into impactful action.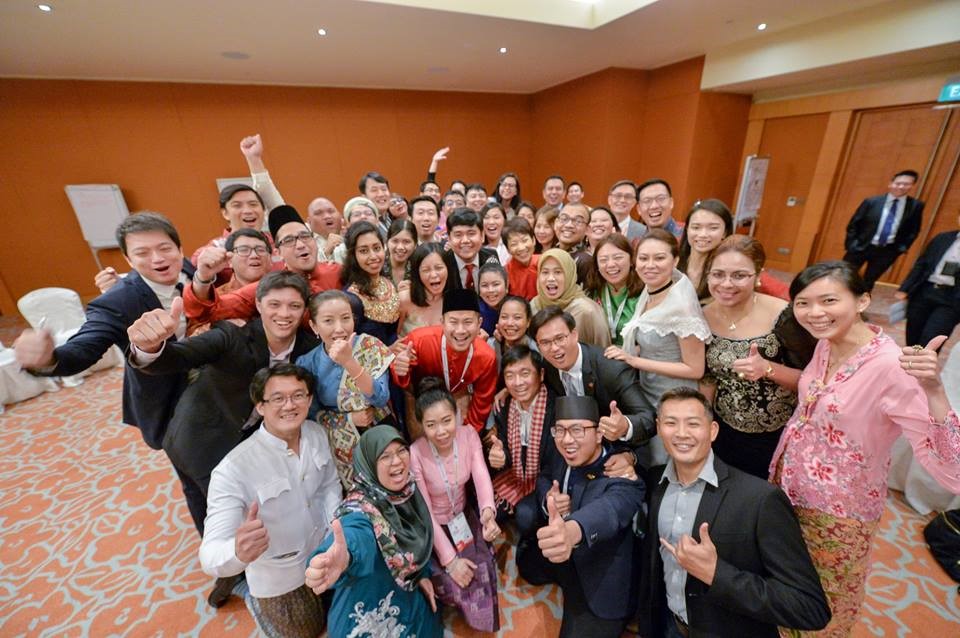 ASEAN Youth Fellows with Minister Grace Fu at a closed door sharing session before the Closing Ceremony.
Meeting one another as curious young individuals with our own expertise and talents, we left, bonded as family, with a shared pool of resources and networks. We left ready to work with one another, where borders are nothing but geographical boundaries.
We often look into the Western nations for opportunities, internships, career progressions and success. It was over the five days of the fellowship programme that I realised what a gold mine our region is; the wealth of knowledge, people, resources and potential that we have is yet to be explored.
Young people make up about half of the ASEAN population and the future trajectory of ASEAN lies in our hands. As young leaders, it is indeed the responsibility of young people to propel ASEAN forward.
Author: ASEAN Youth Fellow Dr Musarrat Maisha Reza