Date Published : 18 July 2018
Smart Seniors, Smart Nation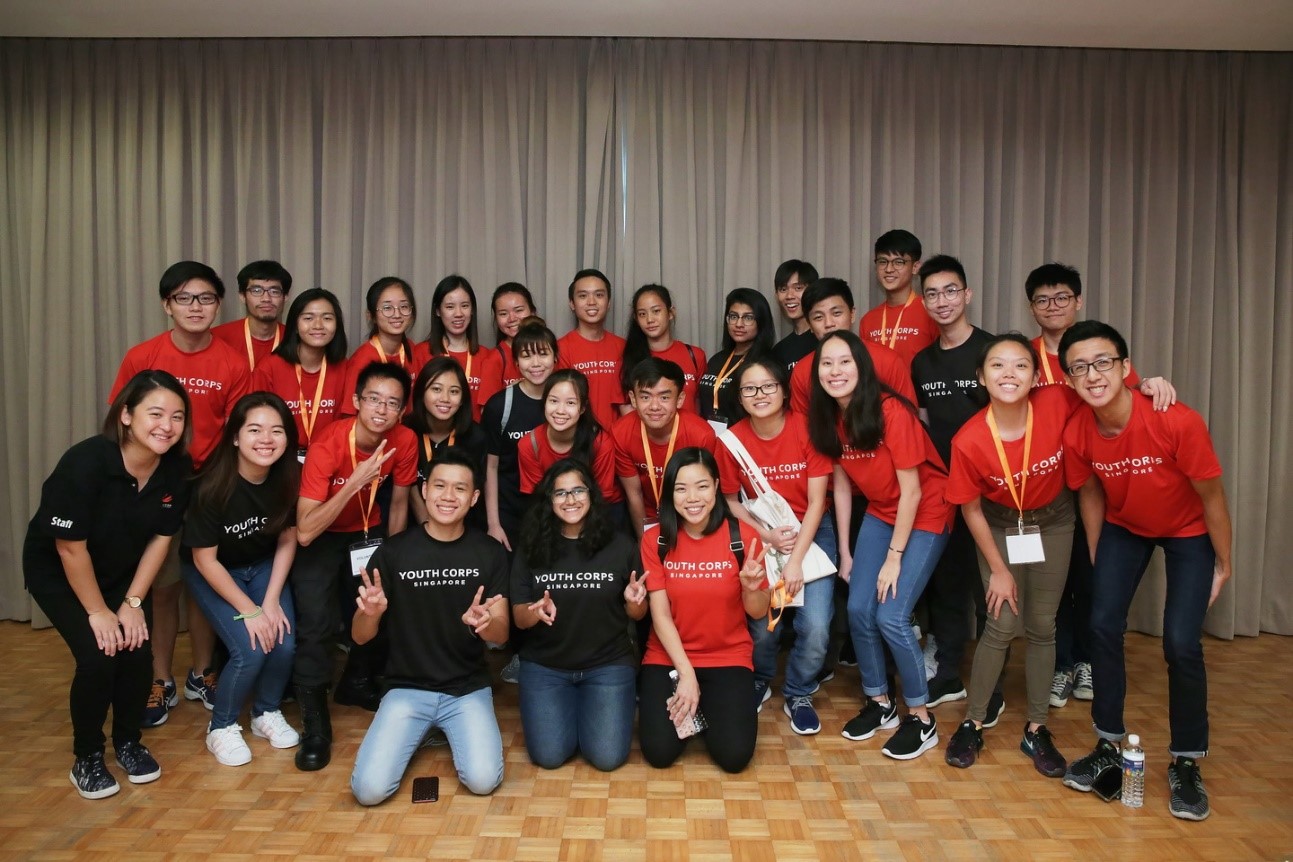 Youth Corps Singapore (YCS) had their first run of E-Payment Learning Journey on 30 May at the Grassroots Club! Together with Infocomm Media Development Authority (IMDA), 320 seniors from Teck Ghee Community Club embarked on an experiential learning workshop on how to make payments without cash.
As Singapore strives to become a Smart Nation, we want to help our seniors become more tech-savvy by providing them with opportunities like this to learn valuable digital skills.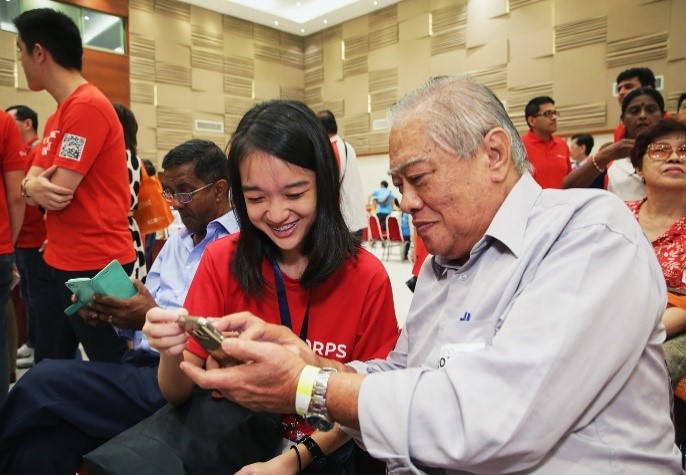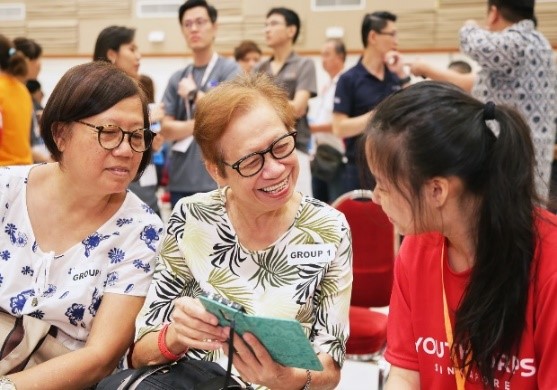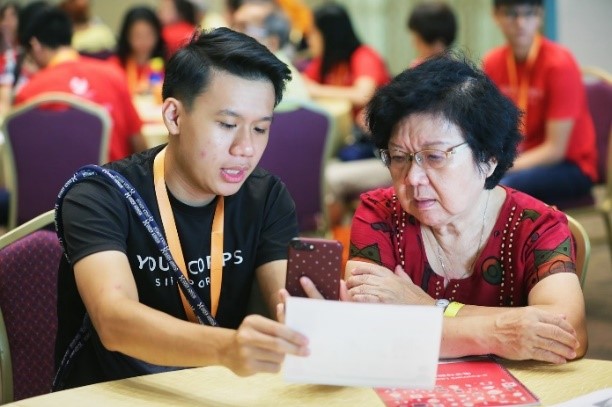 The seniors and volunteers were delighted to meet our Guest-of-Honor, Prime Minister Lee Hsien-Loong, at the event. PM Lee mentioned on his Instagram post, "As we push for e-payments, we must make sure not to leave behind less tech-savvy Singaporeans, such as seniors. It is no good having a Smart Nation if not all citizens can benefit!"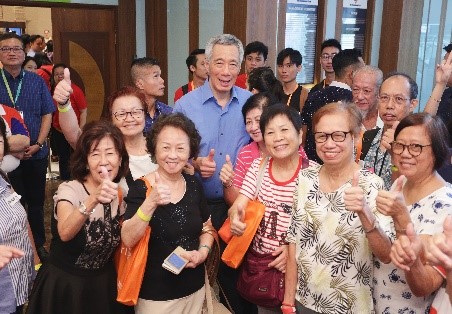 The seniors, accompanied by 77 Youth Corps volunteers and 63 volunteers from HP Singapore, learnt various modes of e-payment such as buying food using QR codes, topping up their EZ-Link cards with credit/debit cards, and transferring money to their friends via e-Payment applications. It was a good chance for inter-generational bonding between the volunteers and seniors as well! Mr S Iswaran, Minister for Communications and Information also attended the event to show his support.
Hear from some of the Participants:
"This is my first time volunteering with YCS. The experience has been fun! It was a new experience for me because I've never spend time with so many seniors. It's quite fun to teach them because they are willing to learn. I got to know about this event through my brother Nicholas, who served as Volunteer Coordinator. "
Amanda Mak, Volunteer Befriender
"I decided to volunteer since I saw a few friends having fun volunteering with YCS. It was great seeing the seniors and my group mates having a good time together. I got to meet a lot of new friends, both volunteers and seniors."
Vanessa Kwan, Volunteer Coordinator
"I just got a new smartphone, so I wanted to learn how to use it. I send money to my sister every month. Learning how to use e-payment apps has been very helpful because it makes it so much easier for me to send money from my phone."
Arifin Amir, Senior
Written by: Jeralynn Ow