Date Published : 16 August 2018
Can Singapore ever be a Zero Waste nation?
Going green is all the rage now. From straws to plastic bags, people seem to be taking pride in reducing waste, often sharing their efforts on social media as well.
But are we really passionate about reducing plastic waste or are we just purchasing metal straws for the Gram? Would we really be willing to forgo the convenience of splitting a load of groceries into more plastic bags to be carried by friends, and instead carry all the weight in our own backpack?
If I were to ask myself honestly, I would often choose convenience over effort.
I was definitely not the most enthusiastic environmental advocate amongst the 50 over youths present during the Zero Waste Youth Conversation held at City Square Mall's Singapore Sustainability Academy. However, the event made me rethink how significant tiny efforts to reduce waste could be.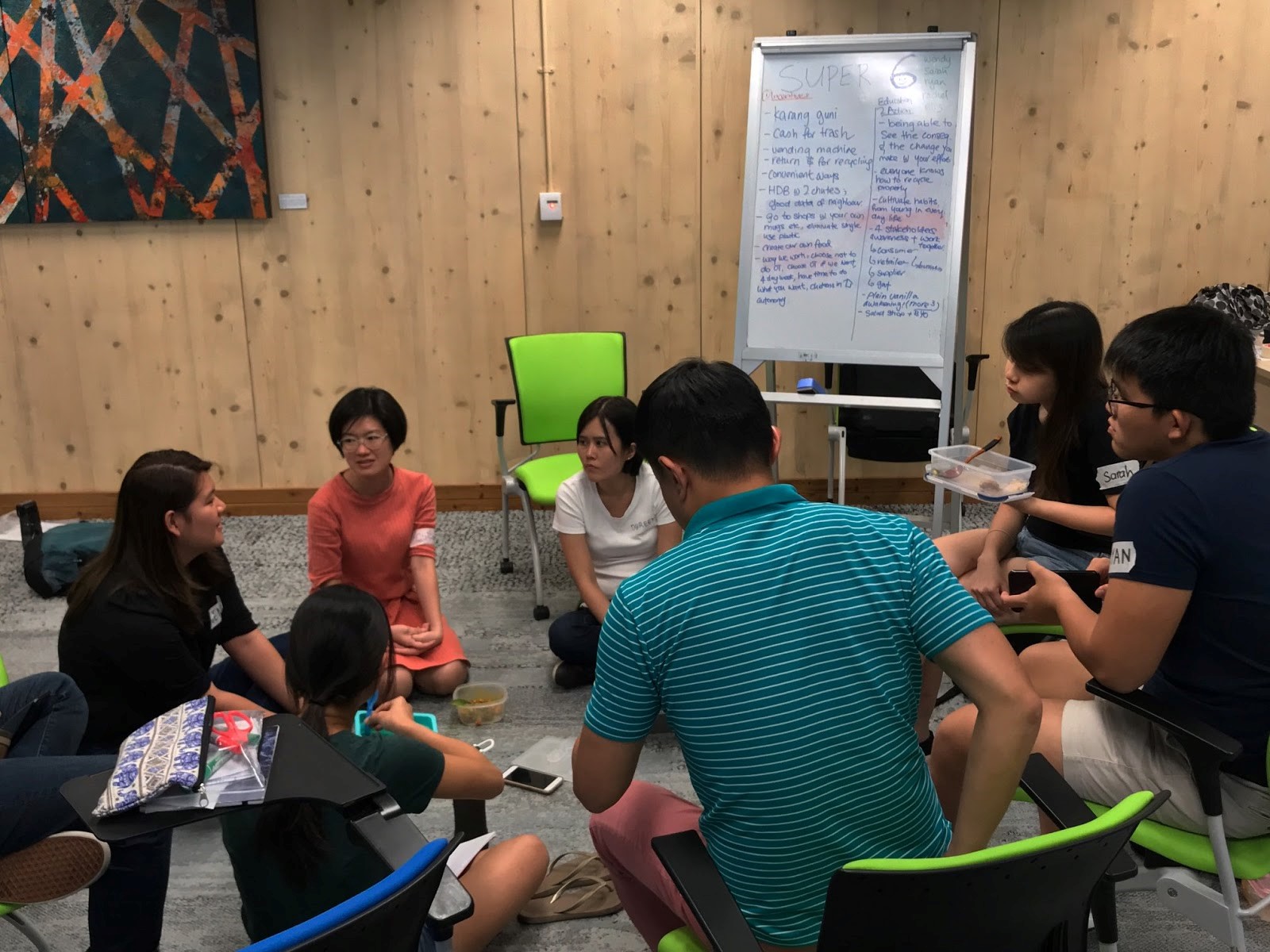 We discussed reusing products while walking the talk and using personal utensils to consume lunch.
It was interesting to see a dialogue carried out in a way that generated as little waste as possible. Whiteboard standees replaced the usual mahjong papers, and we brought our own cutlery to enjoy lunch.
We were even encouraged to take away the leftovers, and I witnessed how every tiny effort made an impact in the overall reduction of wastage by the end of the event.
There were talks by industry leaders and ministries about future green initiatives, but I was greatly inspired by the young people who made a big impact on the ground, like the passionate 17-year-old environmental activist, Ang Zyn Yee.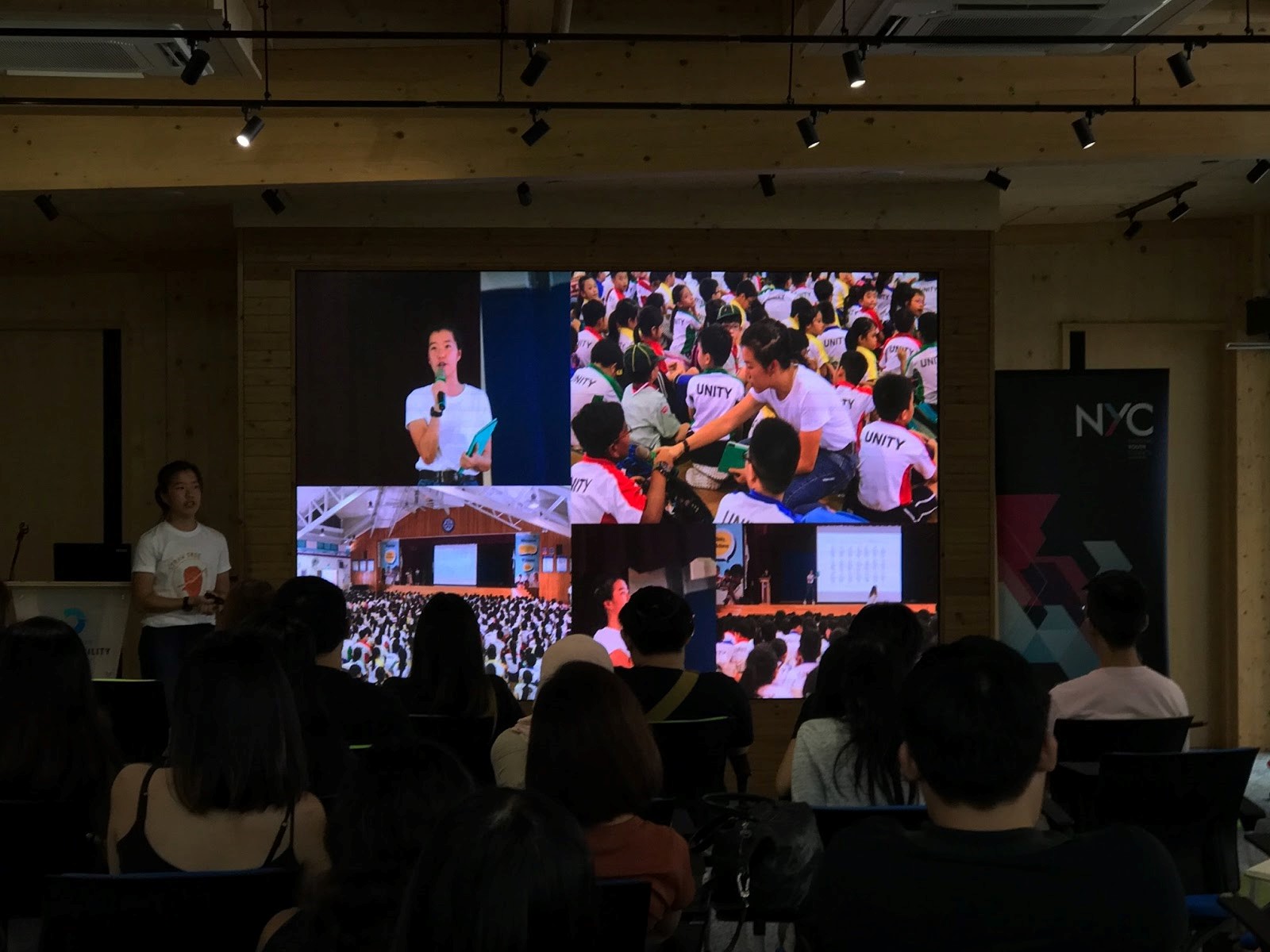 Environmental activist Ang Zyn Yee sharing her outreach to schools regarding the reduction of plastic straws.
She petitioned to reduce straw wastage and bravely took on the challenge of changing the mindsets of businesses. I was extremely impressed at how focused she was in her goal of reducing waste, without trying to make a name for herself through the process.
This is a pure example of determined effort towards waste reduction that I truly applaud.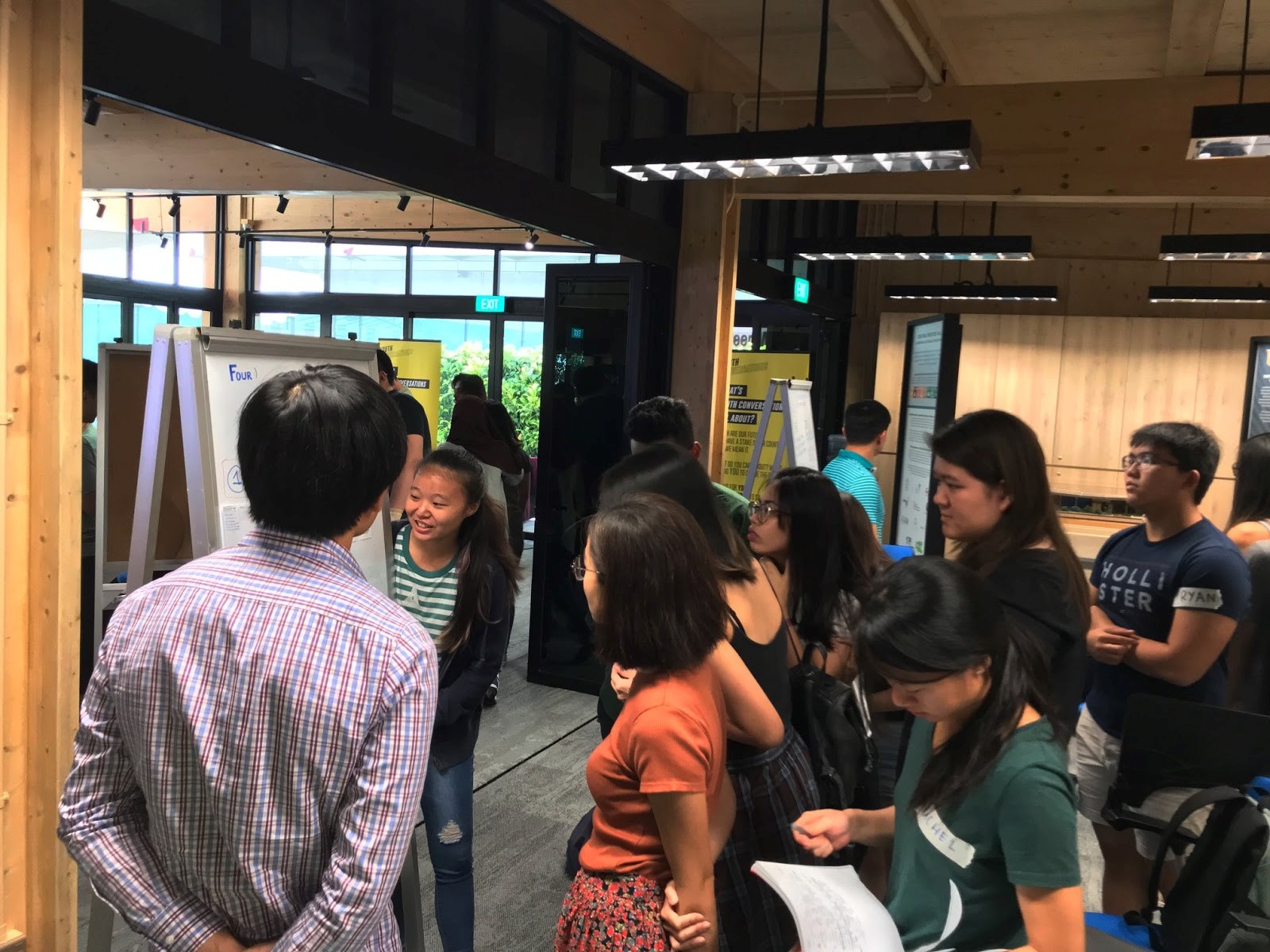 During the gallery walkabout, we got learn different views youths have towards reducing waste.
I think Singapore still has a long way to go in terms of reducing our consumer waste, especially e-waste. Being one of the highest e-waste contributors in the world, our country is in need of a better e-waste management system.
We sure have a lot to improve before we can be on par with countries such as Taiwan and Japan, let alone talk about Zero Waste. But we can move in that direction through little actions like separating our food waste from our packaging before disposing of it.
If we are able to routinely complete the basics of waste differentiation, I am sure we can progress towards being zero waste future.
Author: Charmaine Khong