Found a brand new you after your Outward Bound Singapore (OBS) experience and still feeling fired up after an exhilarating journey with like-minded individuals? Look no further as we are filled with exclusive opportunities for OBS Alumni that would value-add to their Outward Bound experience!
We aim to provide a platform exclusively for OBS Alumni to further develop themselves and build a close-knitted community of like-minded individuals, who have been inspired by their OBS experience to make a difference to the people and the environment. These can be achieved through the variety of opportunities to Serve, Grow and Inspire.
SERVE:
Project IsLand-A-Hand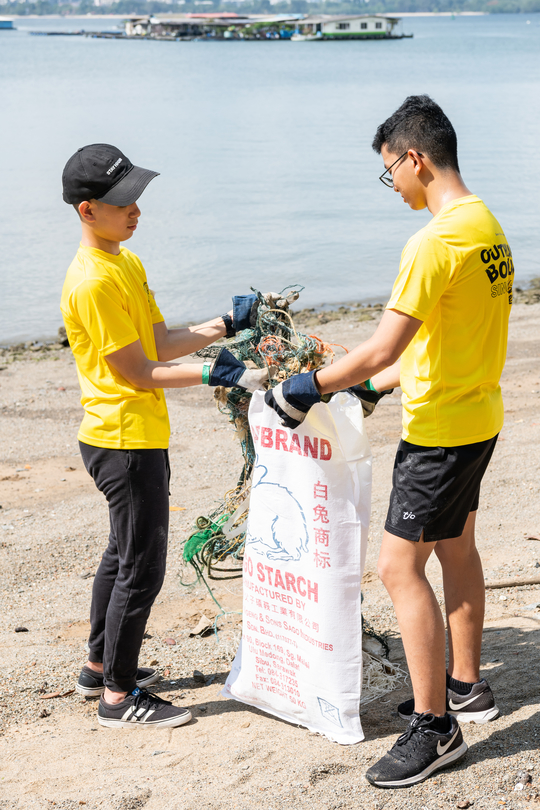 Project IsLand-A-Hand (PIAH) is OBS's annual key signature event. The play on the word "IsLand" consist of 2 meanings; "I Lend" and "Island". This would basically mean lending the Island a helping hand in whatever it needs at the various points in time.
PIAH was actually an expansion of past coastal clean-up efforts but it has since evolved to something more than just a coastal clean-up. Some of the past activities include Heritage Trail Clean-up, Tree Planting, Invasive Plant Management and Bird Box Construction.
Driven by OBS Alumni, PIAH aims to encourage the public, especially OBS Alumni to play a part in conserving and protecting the areas we use extensively as our classrooms to help build ruggedness and resilience through outdoor education.
Project Water Clean-up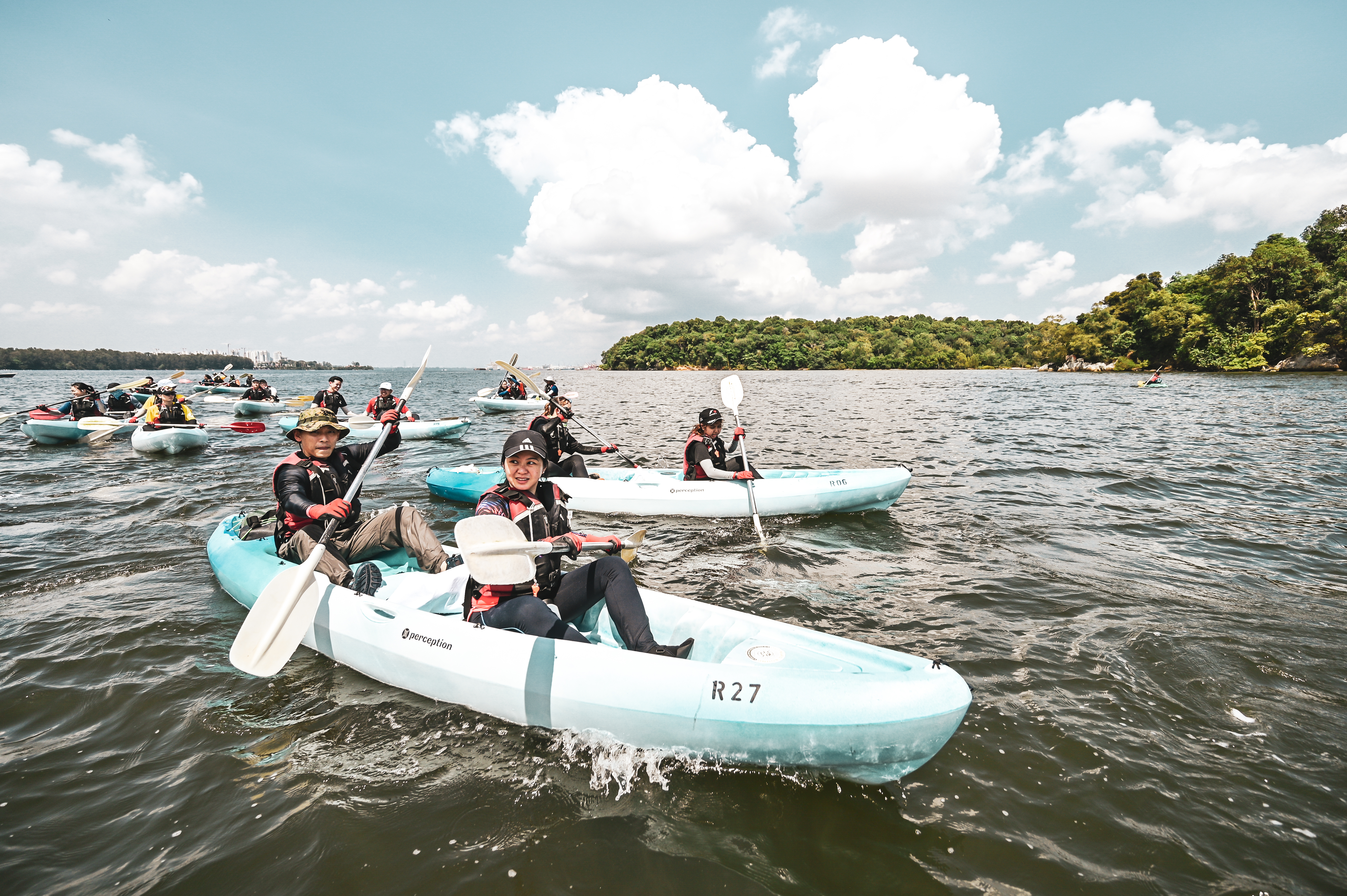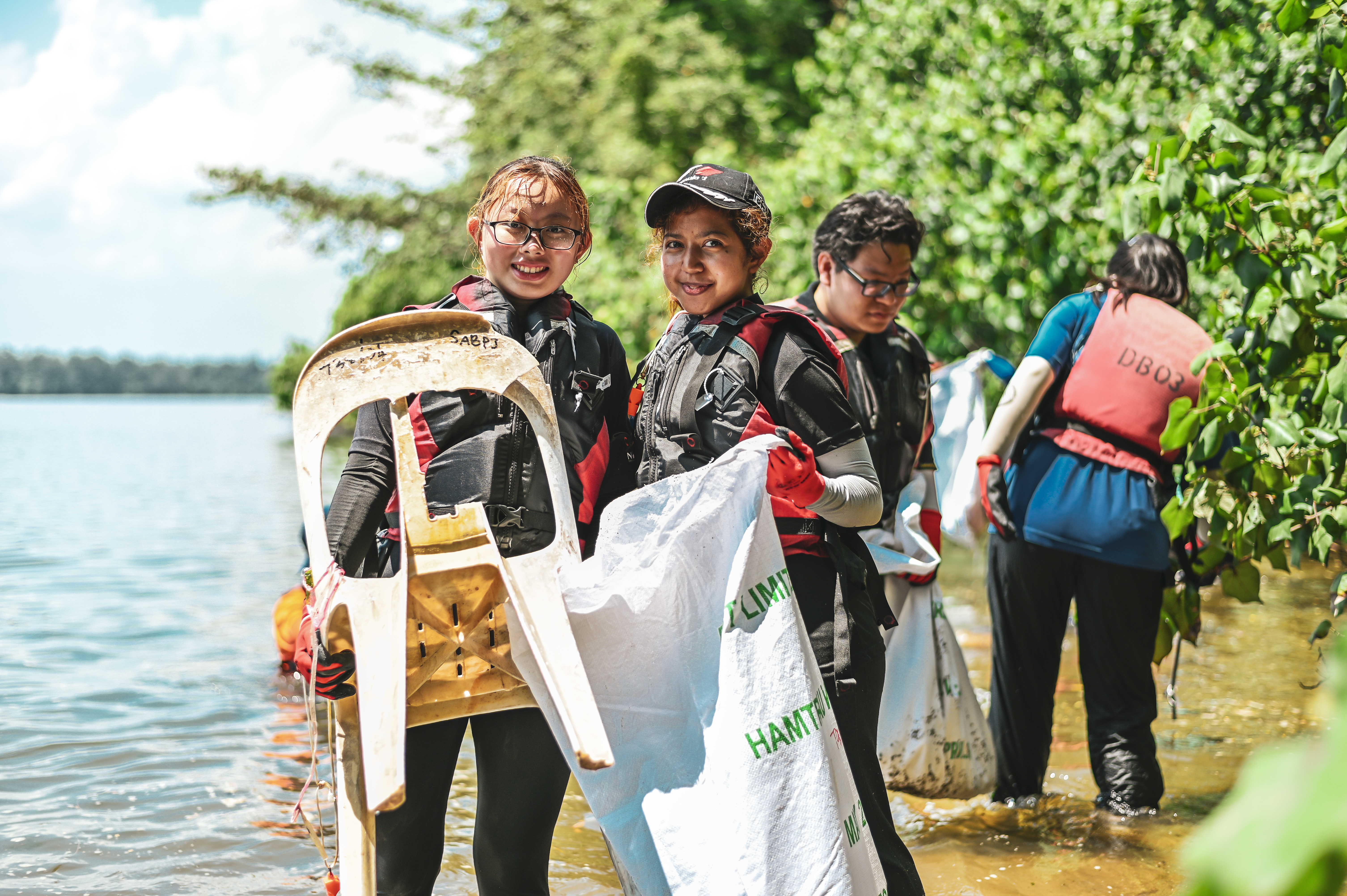 Activities during Project Water Clean-up include kayaking in Ubin waters (left) and collecting trash on the coast of Pulau Ubin (right)
In efforts to maintain and conserve the coast and waters surrounding Pulau Ubin, there is also a strong need to protect Singapore's marine environment. The Project Water Clean-up is an exclusive opportunity for you to give back to the environment and also appreciate the beauty of nature by paddling through the waters of Pulau Ubin in kayaks!
This Alumni-led event engages the public to actively play a part in keeping the waters clean, and also imparts knowledge on the impact of litter on marine life and its environment.
MOE-OBS Open House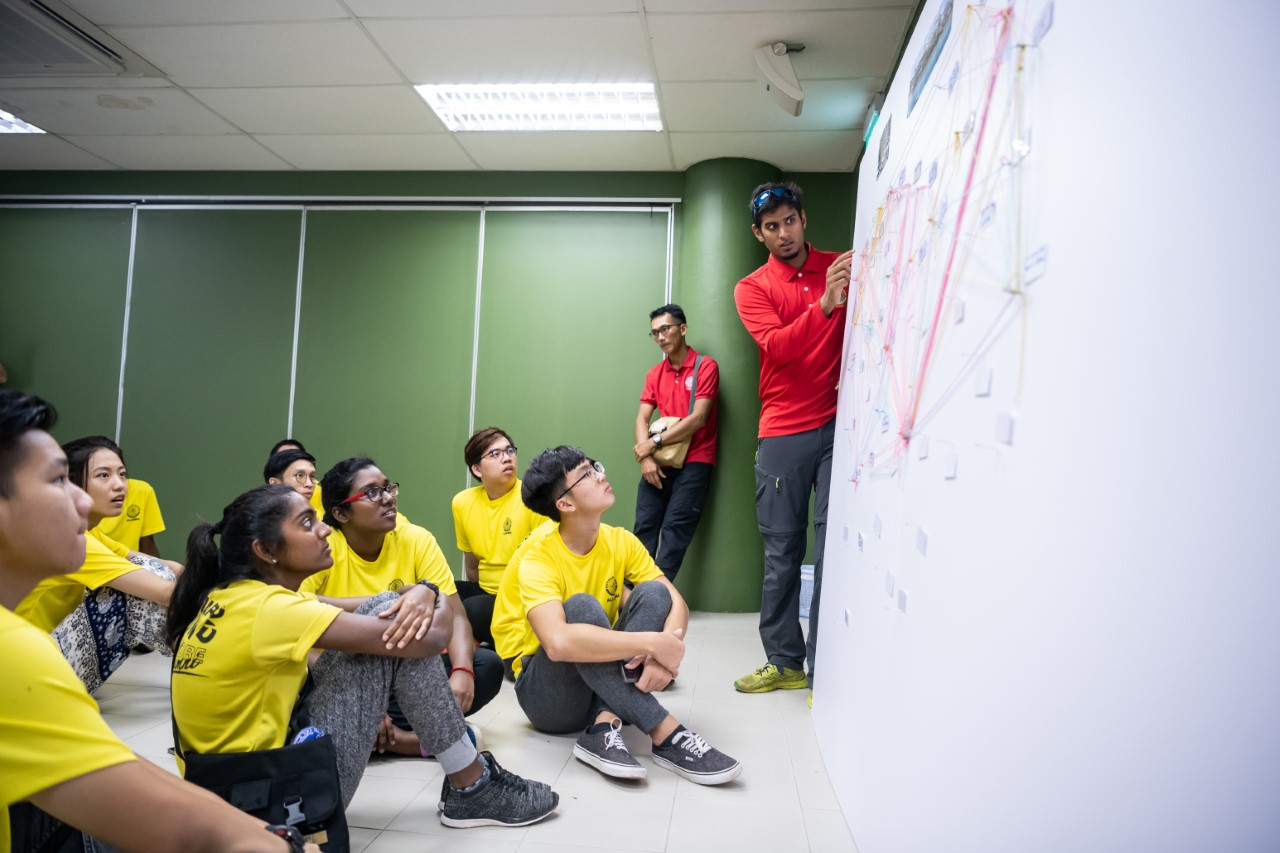 Usually held twice a year, the MOE-OBS Open House allows parents to attempt the different activities that their child will experience on our Pulau Ubin campus. Aside from the activity try-outs, Parents will be briefed on the operational, medical, and logistical support that goes on behind the OBS course to keep their child safe.
This event is designed to alleviate any concerns, provide a snippet of the OBS course experience, and encourage parents to support their child. OBS Alumni are called upon to be ambassadors for the event, and share their own OBS experiences while belaying the parents during the height activities!
GROW:
LSA Assistant Mentor Attachment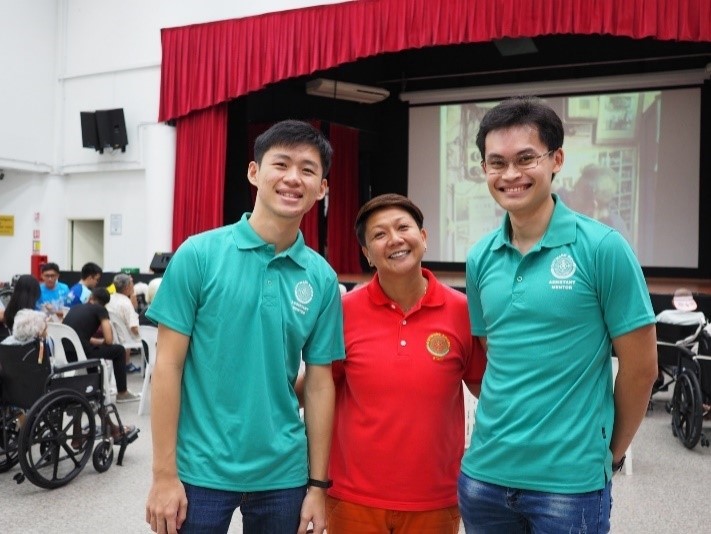 LSA Assistant Mentor (AM) Attachment is one of the many developmental opportunities for LSA Alumni. The main role of an AM is to be an adviser for those serving their obliged 3-month Post-course Service Project that they are to fulfill after their 21-day Classic Challenge Course.
Prior to becoming an AM, the LSA Alumni will be required to attend a 2-day workshop that covers topics from engagement methods, risk assessment management system, to facilitation. The AM experience aims to develop and equip the LSA Alumni with useful mentoring skills, and also inspire other members to hop on the bandwagon of continuous learning through service.
Facilitation Workshop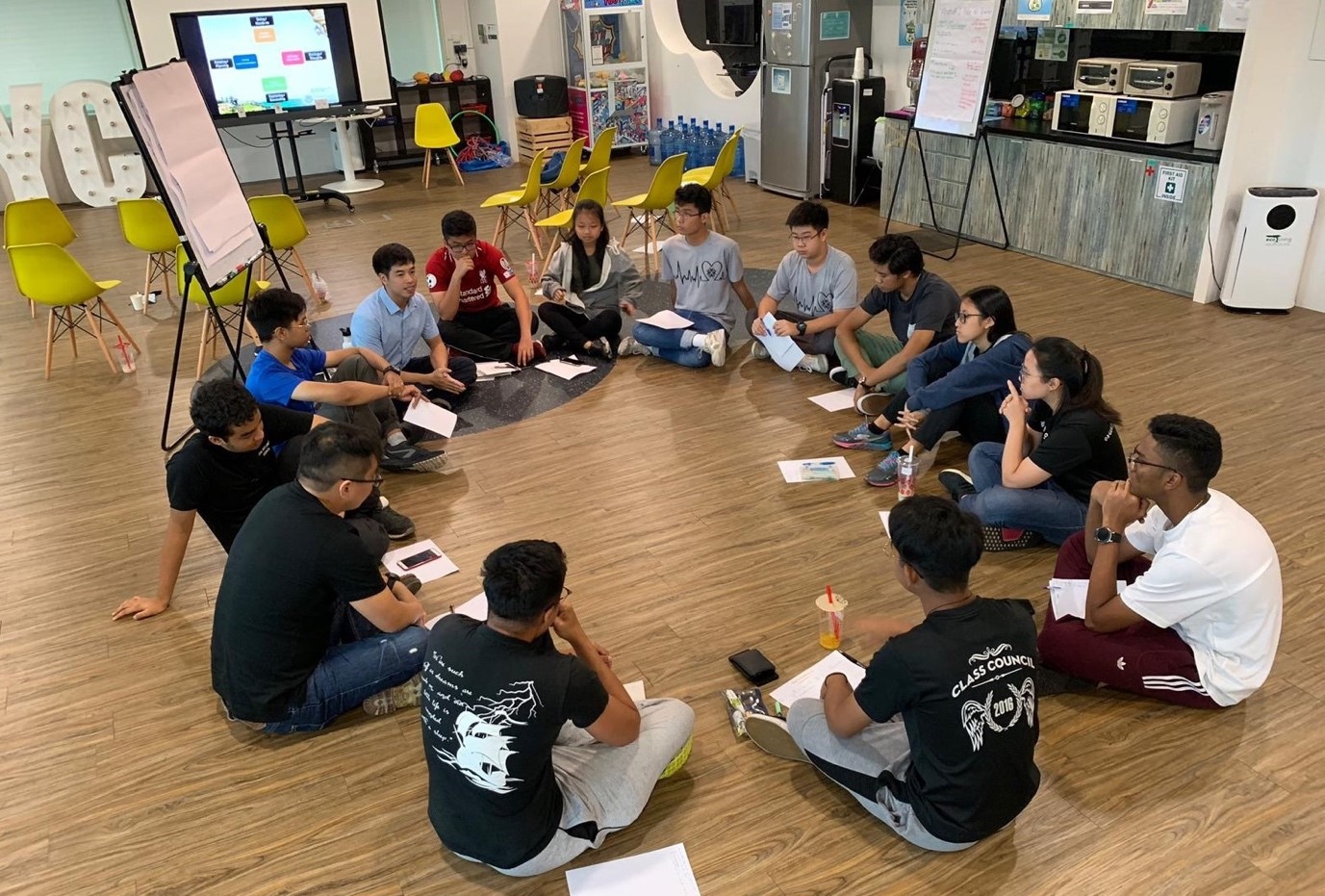 The facilitation workshop is one of the many workshops curated for the OBS Alumni for personal development. It will equip the OBS Alumni with skills to facilitate effectively, and in turn solicit input from their fellow peers or colleagues. It also contributes to self-development by acquiring abilities to question one's own processes and carry out self-reflection.
INSPIRE:
Project Zero Hero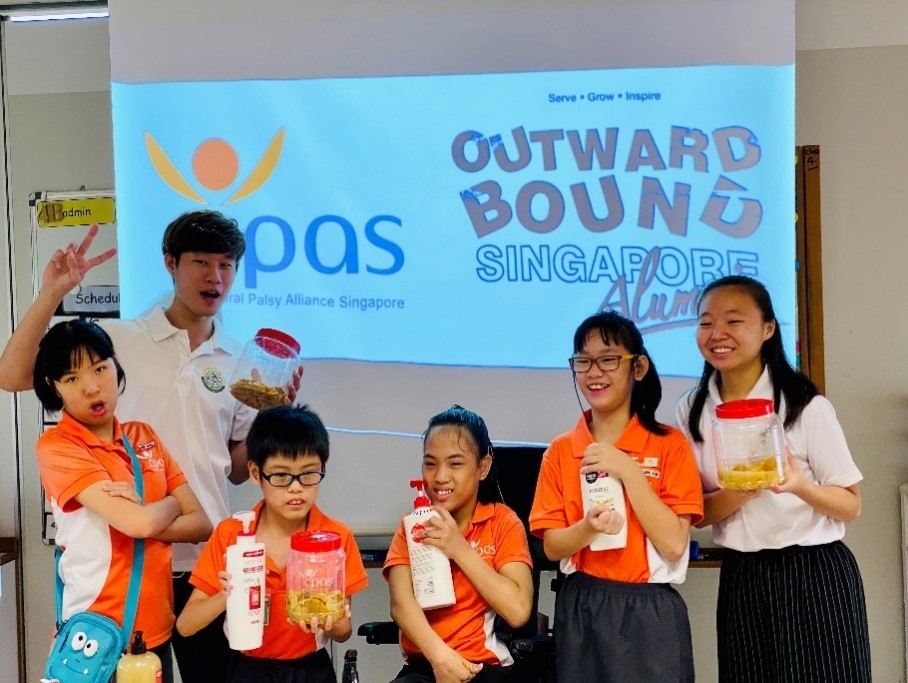 Project Zero Hero is a 16-month long Alumni project driven by 6 Outward Bound Singapore (OBS) Leadership & Service Award (LSA) Alumni , in collaboration with Cerebral Palsy Alliance Singapore School (CPASS). The aim is to educate CPASS students on the importance of zero waste and to be "Zero Heros" in their lives.
The Project Zero Hero curriculum was designed to spread over 10 monthly physical sessions with hands-on activities, such as the following:
Enzyme detergent making;
Tote bag making;
Creation of Bokashi Bins; and
Paper mache making.
As a result of Project Zero Hero, CPASS continues to run the following activities to ensure that students are still applying what they have learnt till date:
Making of enzyme detergent for washing;
Disposing of food waste regularly into Bokashi bins;
Consistently collecting the compost from Bokashi bins as fertilizers for vegepods grown in school compound
Now, the committee members of Project Zero Hero aim to carry out what they had envisioned at the start of their project, which is to introduce Project Zero Hero to all special education schools in Singapore.
LSA Mentor Pathway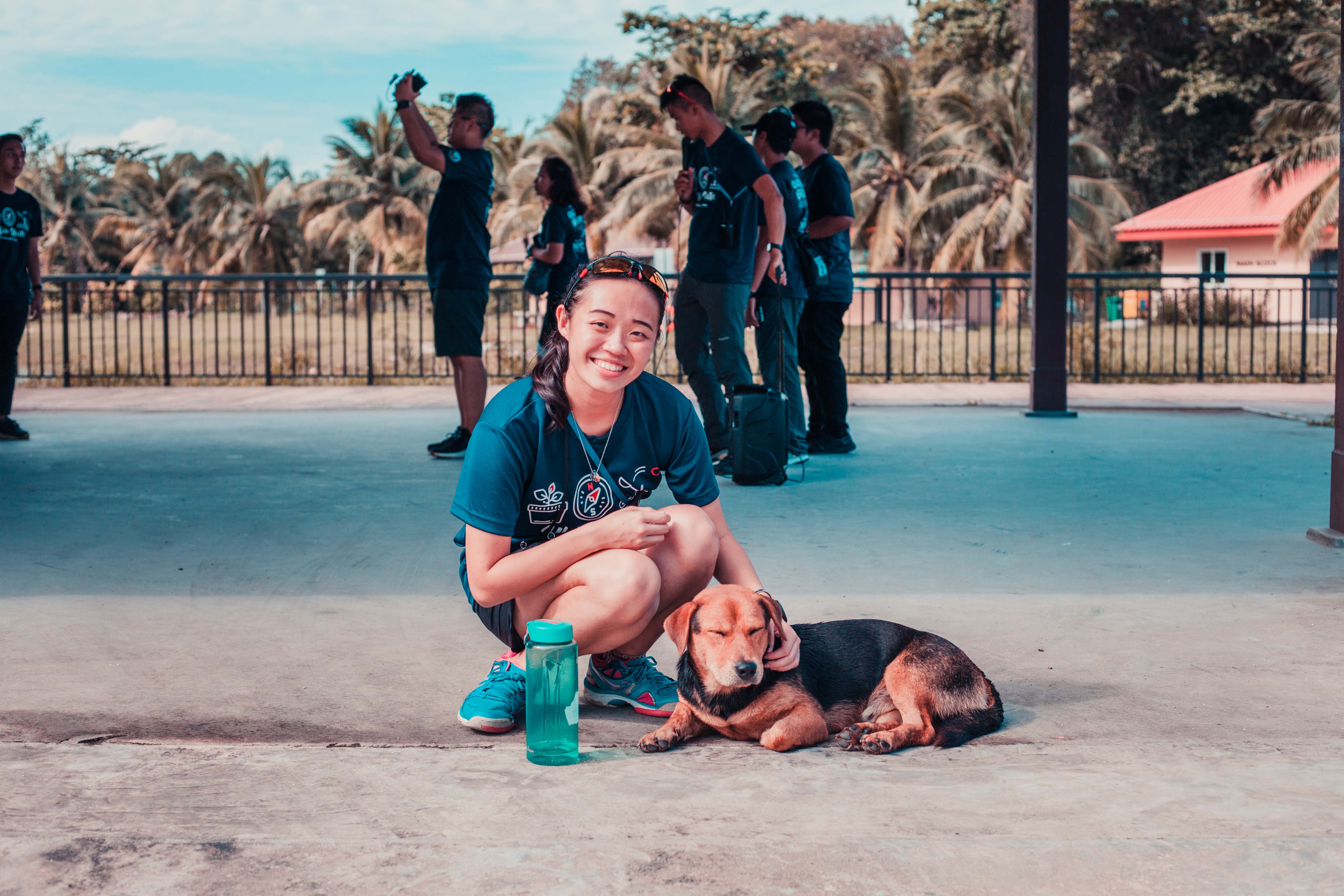 The LSA Mentor Pathway is an overall masterplan to provide LSA Alumni with an opportunity for growth and to enhance their leadership and managerial skills. It is made up of 3 stages:
First stage:
Acquire knowledge and hands-on skills during the LSA Assistant Mentor (AM) Workshop.
Second stage:
LSA AM Attachment where they apply the acquired knowledge and skills and mentor the LSA participants. While the LSA Alumni mentor those under their care, they are also mentored and closely guided by an OBS staff during the entire process.
Third stage:
The final stage is where the LSA Alumni will be empowered to mentor a group of LSA participants on their own, with an OBS staff attached as a resource for the LSA Alumni to tap on where necessary.