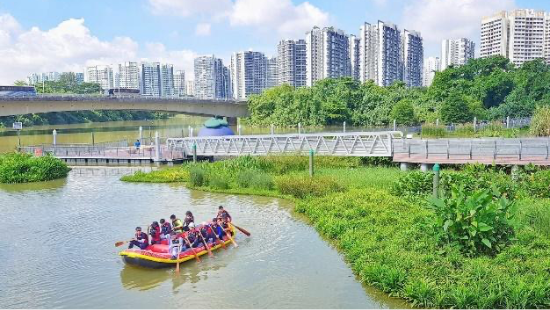 Activities during the MOE-OBS Challenge Programme would include inflatable rowboat (left) and environmental hiking (right)
As part of the SG United message of 'Let's Brave the New', Singaporeans are encouraged to stay strong together. Outdoor Adventure Learning (OAL) experiences provide opportunities where Secondary 3 school students learn to navigate and "brave the new" together.
Through the 2021 MOE-OBS Challenge Programme, students build camaraderie through OAL experiences where they work together in unfamiliar yet authentic situations. This sense of togetherness is even more important during these times, to alleviate the isolation that some students may be feeling and to enhance students' overall health and well-being.
OAL programmes reinforces the learning outcomes of resilience, empathy for others and maintaining a positive attitude when faced with adversity. Through overcoming challenging obstacles with their peers, participants learn that it is possible to be innovative and to adapt despite the constraints posed by the pandemic. Such authentic and lived experiences are essential for triggering deeper reflection on one's contribution to the greater good. In addition, it also serves as a reminder that particularly relevant practices in these times are showing empathy and to be socially responsible.
Through the OBS experience, students learn to help one another, strive together, and not yield to obstacles.
In time to come, OBS will be a rite of passage and a shared experience for all young Singaporeans regardless of race, religion or background.
Watch this video to see how parents and teachers experience the OBS challenge at our annual MOE-OBS Open House event
These are some of the activities that students will experience during the OBS course. Students will have a chance to experience at least one land-based and/or one water-based activity.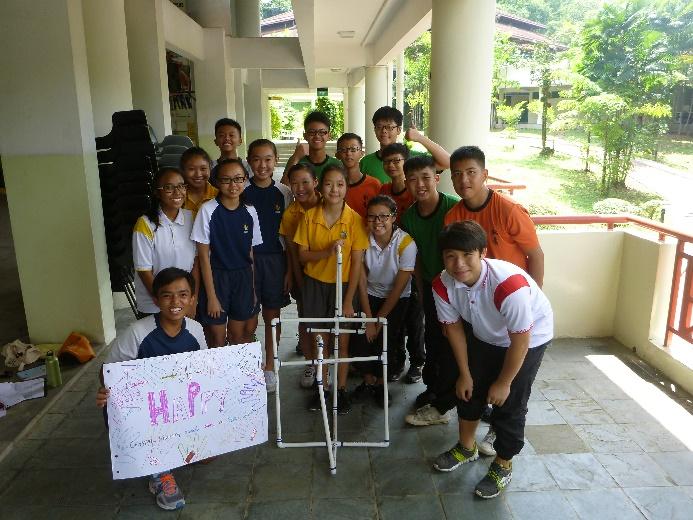 Mood Setting Expectations
Instructors will go through the course objectives and mood setting with students on Day 1 of the OBS course. This platform allows the students to share their hopes and fears for the course.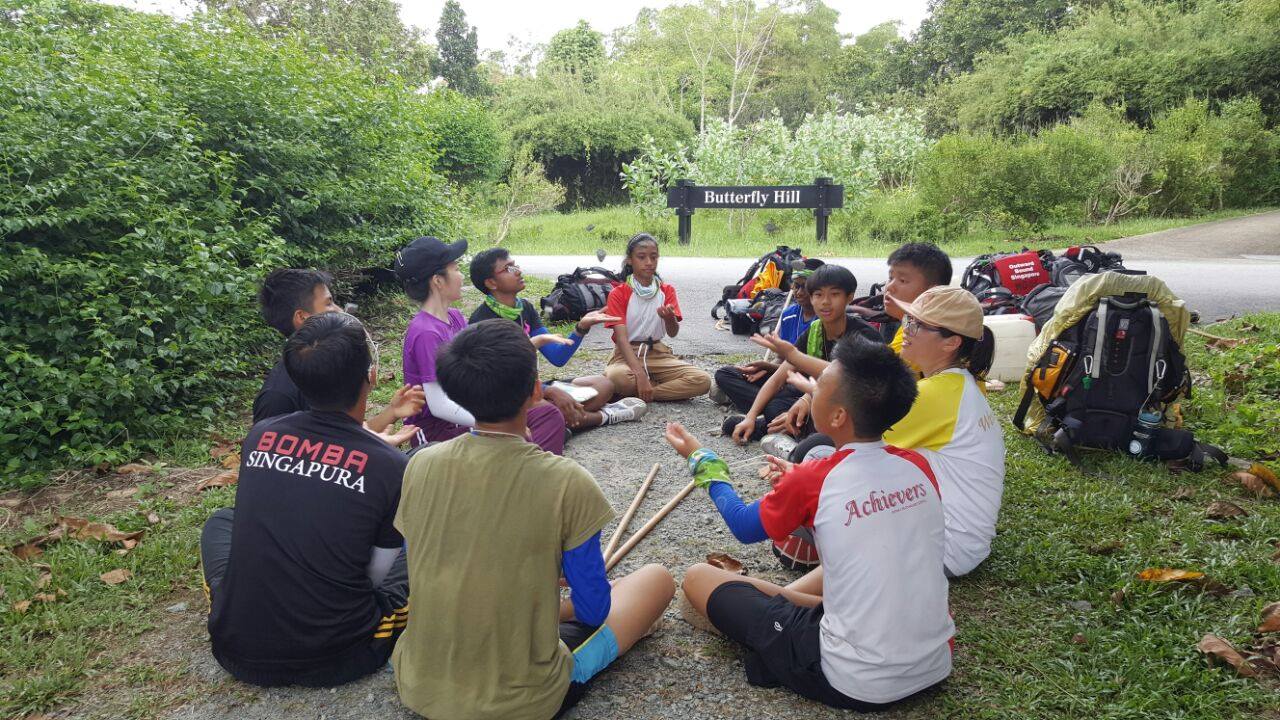 Team Challenges
The team (called a watch in OBS) will go through the team challenges and discuss the concept of what is a team. Instructors will facilitate the sharing to help students understand the watch dynamics and discover the strengths and weaknesses of one another. This is an important prelude to the expedition phase.
Students will subsequently be asked to establish their watch rules that would assist in achieving the best for the watch.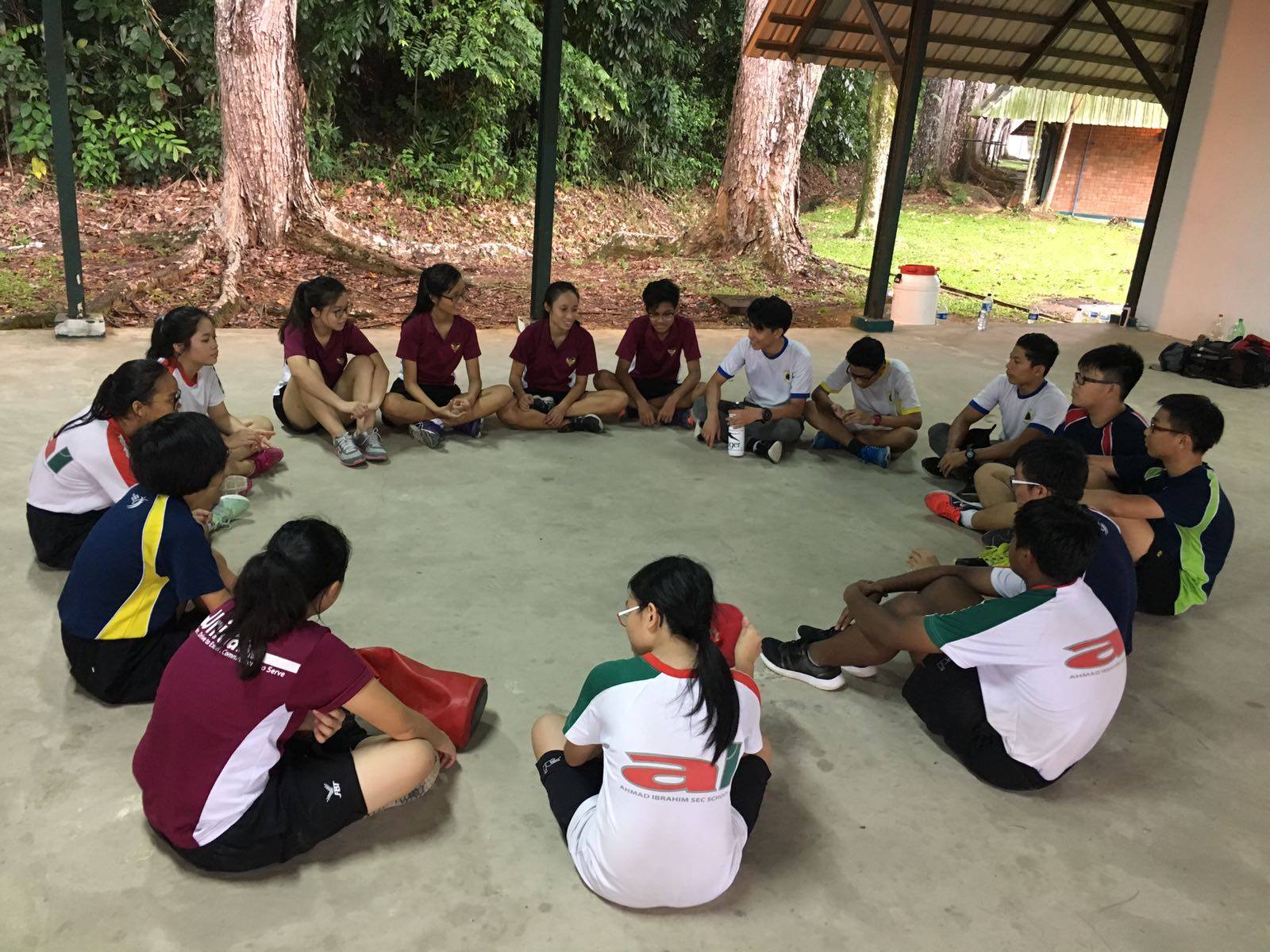 Morning Circle and Journaling
Instructors will introduce the concept of daily reflection and sharing during this activity. Students are taught to understand and realise the importance of reflection and sharing. Through the reflection and sharing sessions, students learn how to listen to their watchmates' experiences and explore better ways on working as a watch.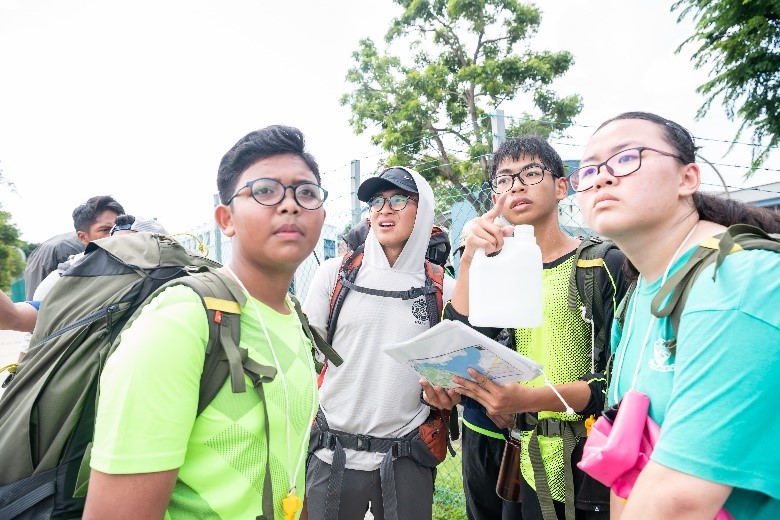 Land Expedition / Hiking
Students will put into practice the navigation skills acquired such as map and compass reading to venture into the rustic nature at Pulau Ubin or the mixed urban-nature landscape of the mainland. They will navigate their way to their activity sites or campsites. As the journey stretches the watch mentally and physically, the watch will need to harness the strengths of every member to complete the challenge.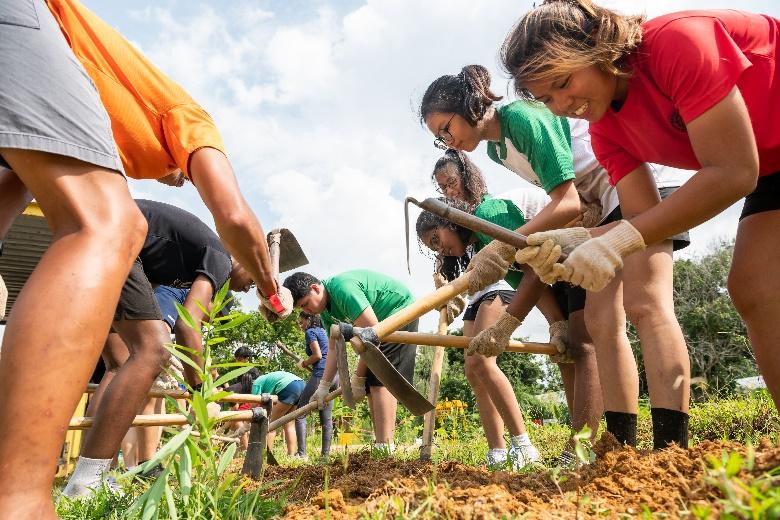 Environmental Appreciation
This activity gives students an opportunity to learn about the natural heritage of Singapore.

Activities such as Adventure Heritage Trail and the Coastal Clean-up are included to educate students on various ecological issues brought about by unsustainable practices and the detrimental effects of human activities. Also, they will explore different ways they can help fight climate change and reduce environmental degradation.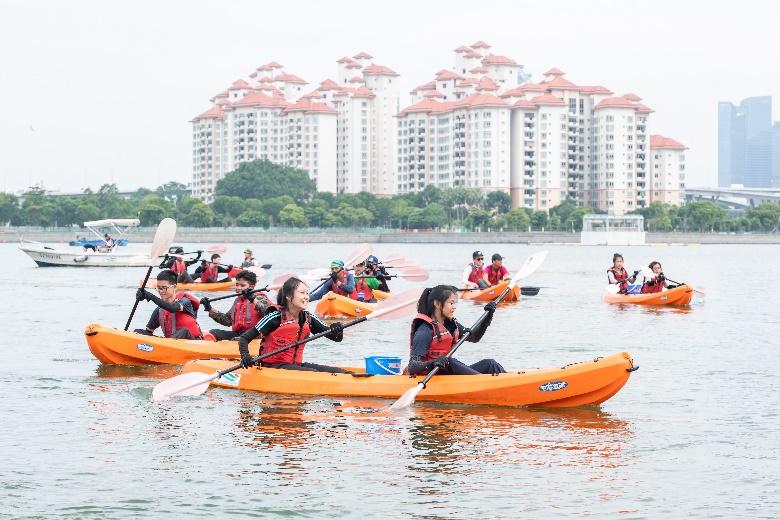 Sea Expedition
Students are given the ownership to take charge of the sea expedition from planning to execution, and will also be given the opportunity to develop leadership skills. This activity aims to further heighten the watch's synergy during the course.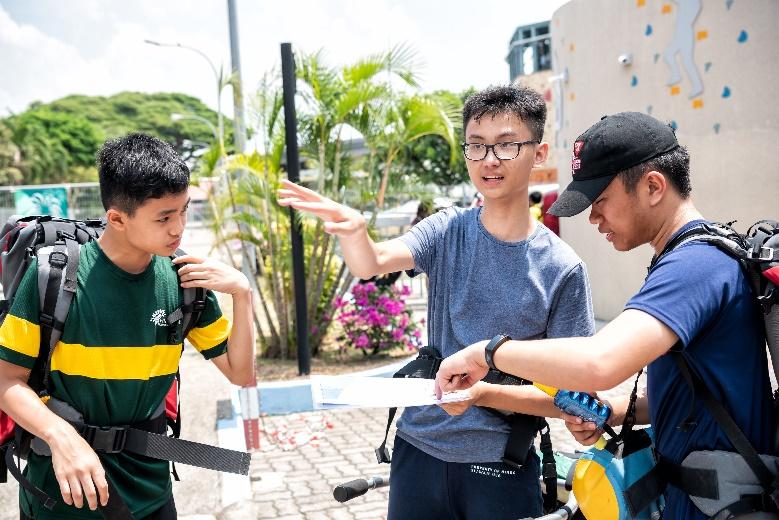 Expedition Planning
Instructors will share expedition planning tips for students to prepare the watch for their expedition. A simple first aid briefing will also be conducted so that students are aware of the common outdoor ailments/injuries.