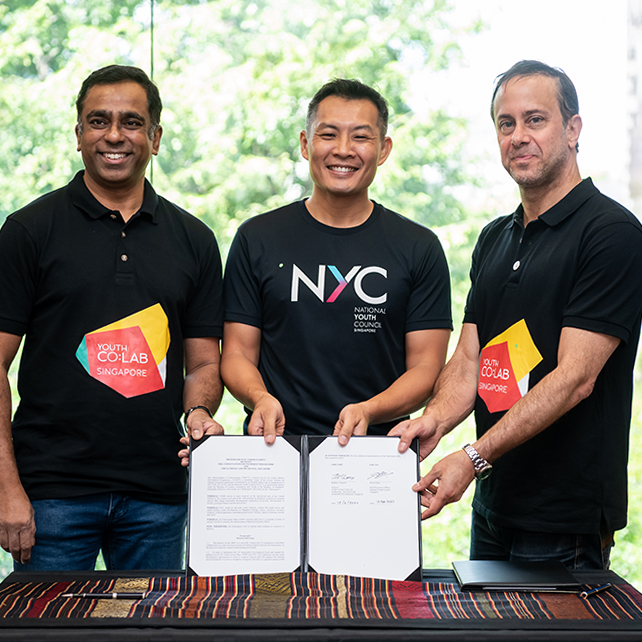 Youth Agency
The Evolution of Youth Action in Singapore has galvanized the Government, businesses and civil society to come together and create a nurturing ecosystem for youths to thrive. Partnerships with the private, people and public sectors enable NYC to expand our networks and broaden the range of development opportunities youths can tap on to discover their potential.

Since NYC formalised our partnership with Citi Foundation and the United Nations Development Programme (UNDP) in 2019 for the YAC (left), countless youths have launched successful initiatives in mental health, environment & sustainability issues, inclusivity and support for society's vulnerable. Watch Chief Executive Officer of NYC, David Chua share about Why Partners Are Important To Us for youth agency.
Support for
Vulnerable Groups
Support for Vulnerable Groups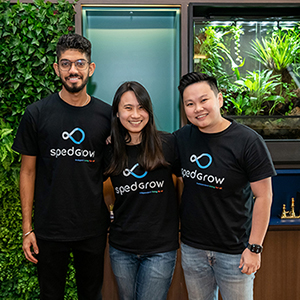 SpedGrow is a smart protection system within a digital wallet that helps vulnerable Singaporeans carry out financial transactions while providing caregivers with measures to protect them.
Environment &
Sustainability
Environment & Sustainability
Team Utopia aims to promote water conservation awareness by developing a tap to help users measure water usage and an interactive app to strengthen users' water-saving skills.

Inclusivity
Inclusivity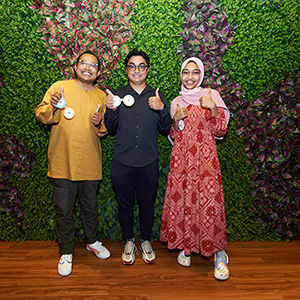 Clarity aims to promote the kampung spirit at the workplace networking events, skills workshops, creator spotlights, cultural onboarding, virtual hackathons and mentoring programmes.
Mental
Wellbeing
Mental Wellbeing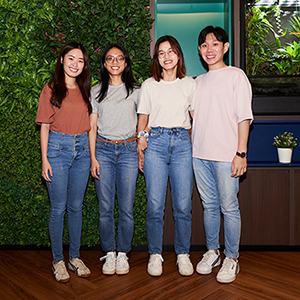 Monumental collaborates with religious leaders, communities, and experts, to facilitate conversations on mental well-being and develop best practices for faith- based mental health support to youths
Support for
Vulnerable Groups
Support for Vulnerable Groups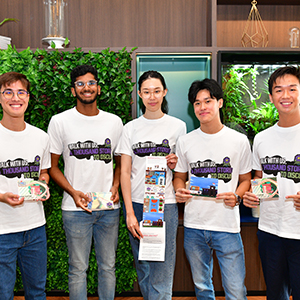 Jalan Journey curates virtual experiential learning journeys where participants get to better understand the lives of vulnerable groups in society by meaningfully engaging with their stories and perspectives.
Environment &
Sustainability
Environment & Sustainability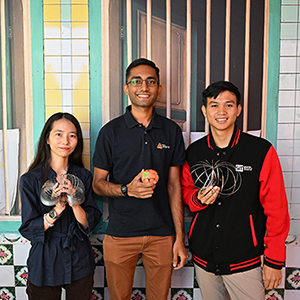 Project Enigma wants to adopt circular practices, recycle toys that are still in good condition and promote more sustainable practices for consumers within the toy industry.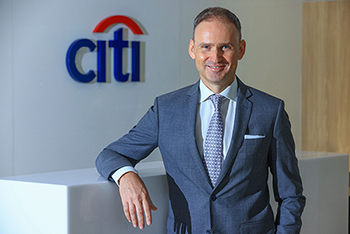 YAC Partners
"The impact of our community programmes is restricted to the resource of one organisation when we do good as standalone entities, whereas if we come together to synergise our efforts like what Youth Co:Lab has done through the YAC initiative, we become a greater force for good." - Mr Tibor Pandi, Citi Country Officer for Singapore


The Youth Co:Lab initiative is the largest youth movement for empowerment, social entrepreneurship, equality and social inclusion in Asia Pacific.
"As a trisectoral partnership through the YAC, each of us (NYC, Citi and UNDP), has key areas of value-add and, we complement each other to offer a well-rounded programme for our youth innovators in Singapore. In addition, Youth Co:Lab offers exposure at the regional level also to the teams, and crowds-in other resources from our ecosystem partners." - Mr Niloy Banerjee, UNDP Resident Representative for Malaysia, Singapore and Brunei Darussalam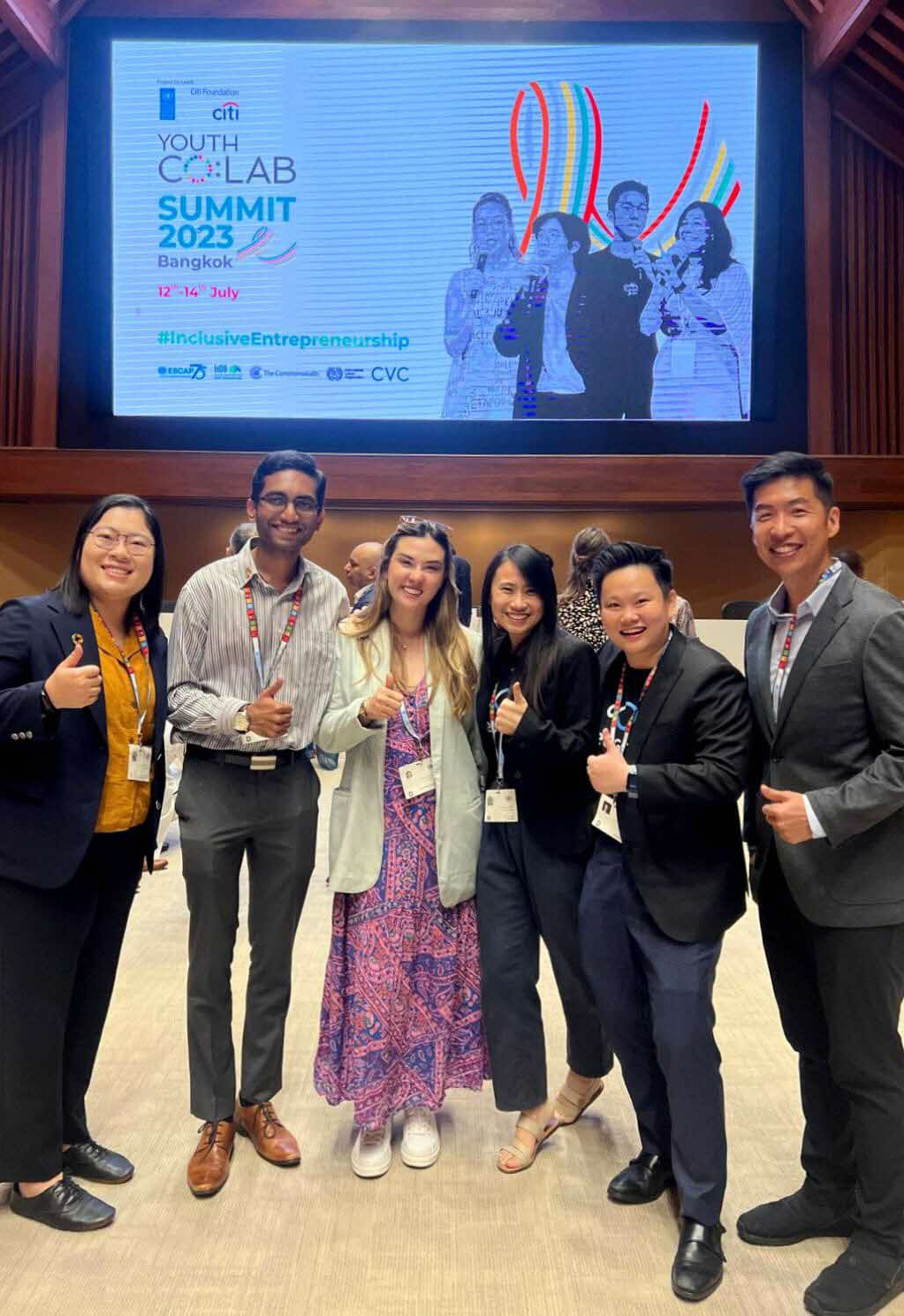 Youth Co:Lab Champions from Youth Action Challenge Season 4
Two teams who were crowned Youth Co:Lab Champions from this year's Youth Action Challenge Season 4 joined other teams and entrepreneurs from around Asia-Pacific to pitch their solutions to challenges faced across the region. Held in Bangkok from 11 to 14 July 2023, three of our youth entrepreneurs from Teams SpedGrow and Project Enigma had the opportunity to attend the Summit to showcase their project and network with fellow entrepreneurs as well as ecosystem builders in the region. Our youths also participated in the Regional Demo Day where young social entrepreneurs like themselves showcased their innovative solutions and ideas in front of other youth entrepreneurs, Venture Capital Companies and representatives from around the region.

Co-organised by UNDP and Citi Foundation, the Youth Co:Lab Summit serves as a key milestone for the regional youth empowerment agenda by positioning young people and their innovative ideas, front and centre to solve the region's most pressing challenges.

Founder of Project Enigma, Ramu Vairavan, shares his reflections and takeaways from the Youth Co:Lab Summit where he showcased Project Engima's work and networked with other young entrepreneurs across the region. Read more about his experience here.