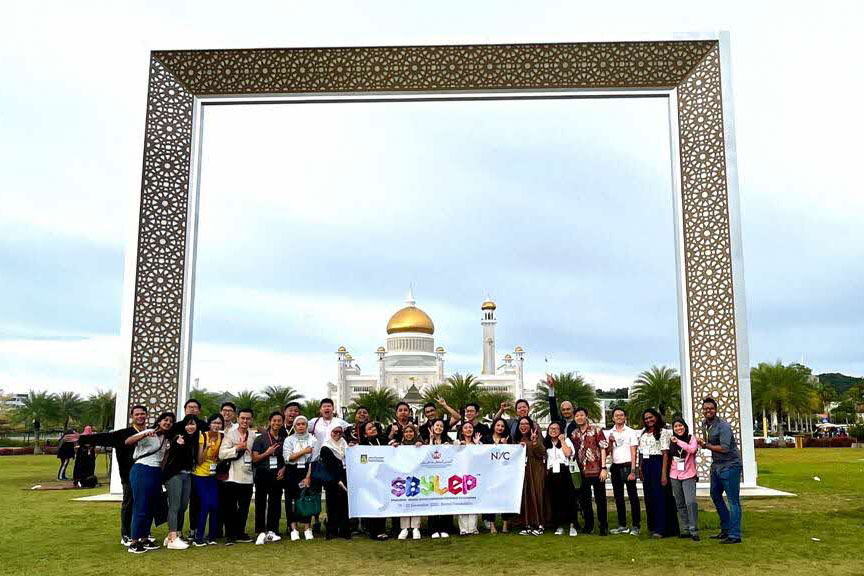 The youth delegation of 8th Singapore-Brunei Youth Leaders Exchange Programme (SBYLEP) in front of The Frame Brunei Darussalam, situated in the Taman Mahkota Jubli Emas Park. (Photo credits: Brunei Youth Council)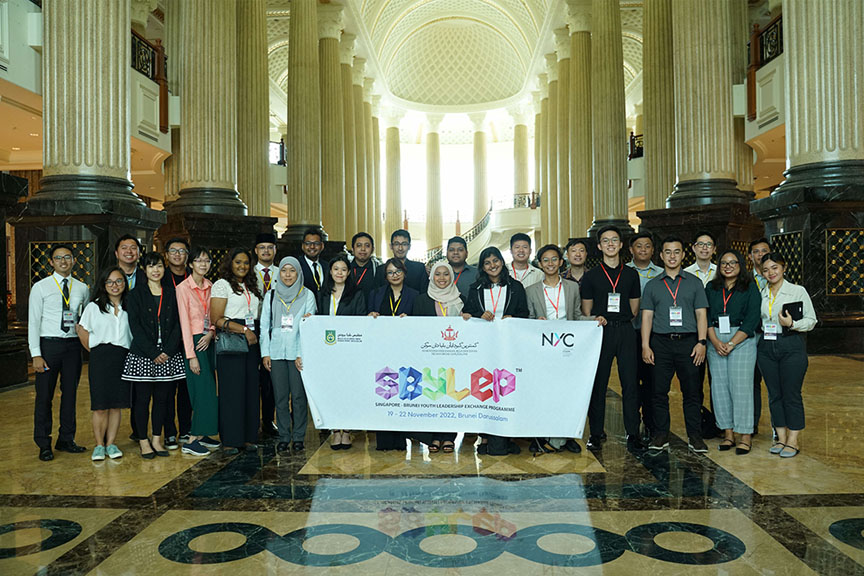 The youth delegation of the 8th SBYLEP attended the Policy Talk at the Prime Minister's office, Brunei Darussalam. (Photo credits: Brunei Youth Council)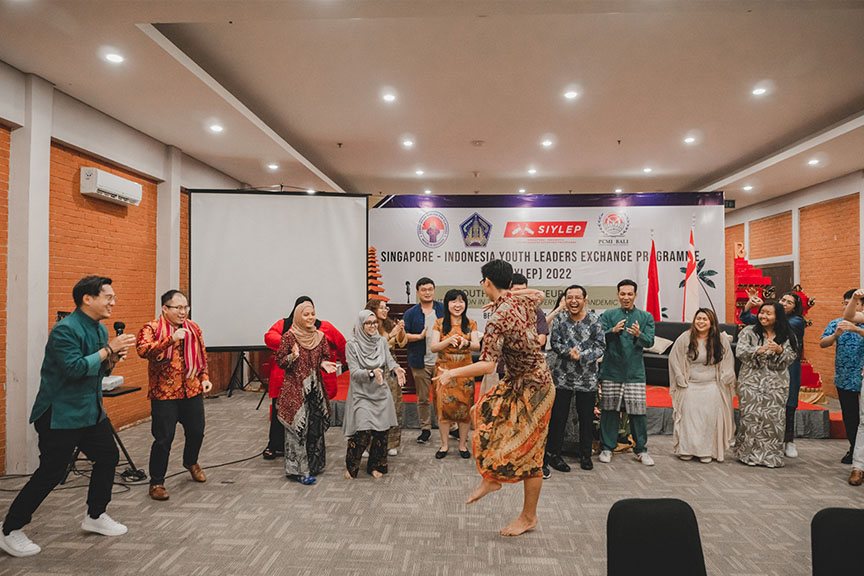 The Singaporean delegates for Singapore-Indonesia Youth Leaders Exchange Programme (SIYLEP) 2022 performing for the cultural performance segment on the final day of the programme.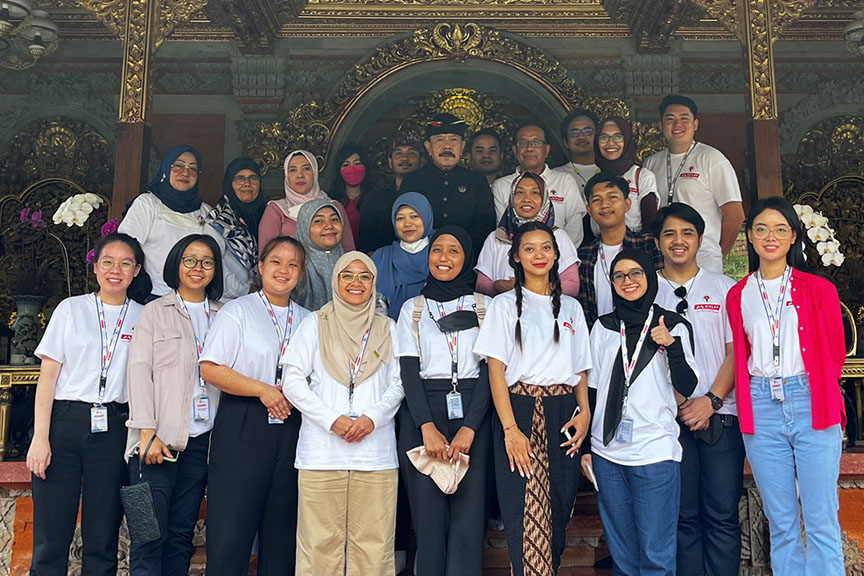 SIYLEP 2022 participants with HRH Tjokorda Gede Putra Sukawati at Puri Saren Agung. The visit to the Ubud Palace is part of the organised field trip that SIYLEP 2022 participants took to Ubud, Bali.
Open Call Applications
Keen to participate on an NYC international programme? Tell us more about yourself and we will contact you for more information if there are opportunities that are in line with your profile and interests!
CLICK HERE
Hear What Our Youth Have To Say
Read more about past participants' reflections and experiences below: